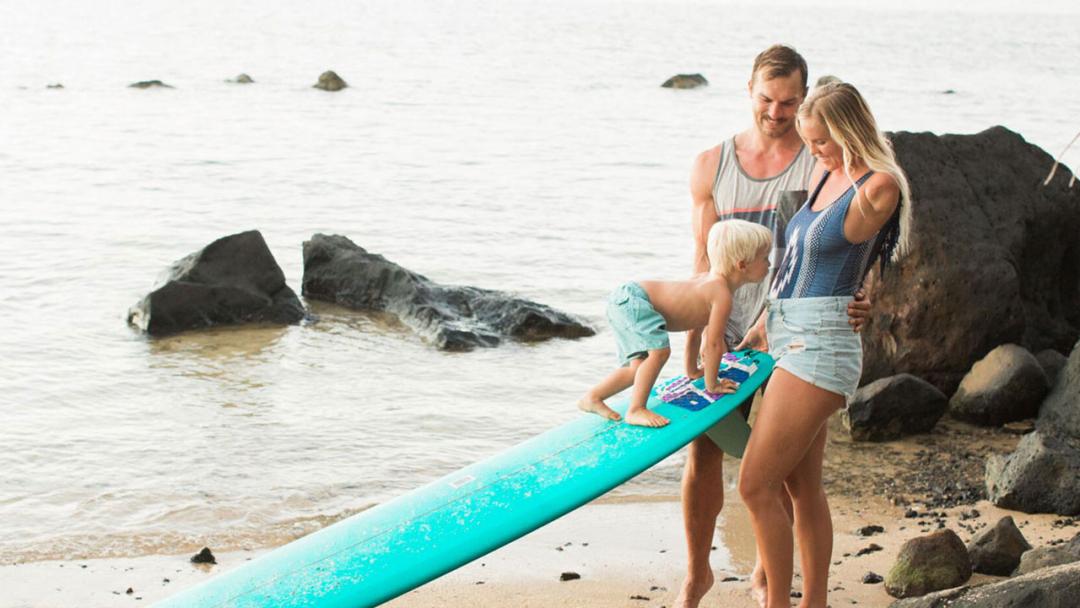 10/10/2017
Interview: Bethany Hamilton, On Baby Number Two
Inside the mind of the surfing inspiration that is Bethany Hamilton.
If you follow Bethany Hamilton on social media (and who doesn't!?), then by now you would know that she and her husband Adam are pregnancy with their second child.
When she announced the big news on Instagram, she mentioned how thankful she was for the #babyonboard, with the couple's first son Tobias clearly excited as well.
Bethany has been a part of Rip Curl since she was just nine years old, and it's been a pleasure to watch her grow over the years into the inspirational mother, wife, surfer and all-round great human that she is today.
We caught up with Bethany once the news went public, to ask a few more questions about this big life change…
Bethany! Congratulations. So… was this second baby someone you had in mind, or was he or she a bit of a surprise?
Adam and I had been hoping to have another baby soon… and now we are on our way to growing our family! We both grew up with siblings and love the camaraderie that family brings.
"Also I'm sure I'll be antsy to get back in the water as well!" - Bethany Hamilton
Um, I'm guessing just having baby out in the world with us! So precious and beautiful. I think it will be fun to see how Tobias, our firstborn, does with baby! Also I'm sure I'll be antsy to get back in the water as well!
What are you most excited about, once the baby is born?
How does the second pregnancy compare to the first? Does it get any easier?
It's been literally so similar, and thankfully my first pregnancy went pretty smoothly. So hopefully, everything continues to go well and baby and I are healthy!
Has it been fun being pregnant at the same time as your good friend and Rip Curl teammate, Alana Blanchard?
So much fun! Motherhood bonds you like nothing else! Alana has embraced motherhood so beautifully! I think she will be a wonderful mom. I can't wait to meet her little guy and I'm even more excited for fun times together as moms!
Are you nervous about what it'll be like to handle two children?
Only nervous for flights and travel! I'm sure there will be adjustments, but I'm not too concerned. More just really looking forward to it!
Well we can't wait to meet the little one – and find out if it's a boy or a girl on his/her birthday!