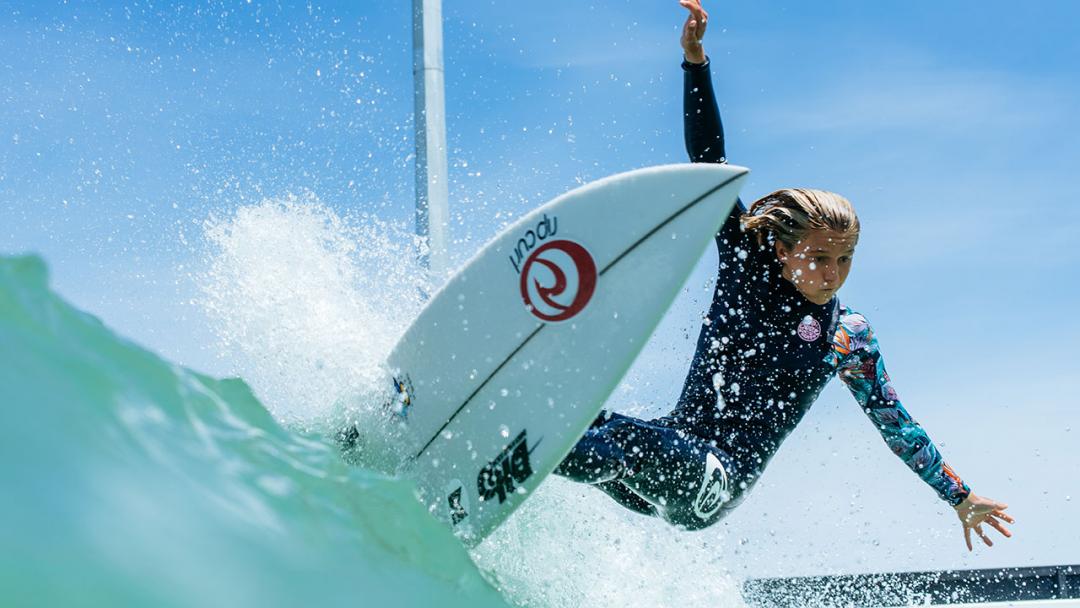 08/02/2021
Rip Curl takes GromSearch Online ahead of the National Final held at URBNSURF.
72 of the finest junior surfers from around Australia will descend on the country's first ever wave park to battle it out for the title of GromSearch National Champion.
Qualifying athletes from the Rip Curl GromSearch series will enjoy a day of surfing non-stop perfect waves in the 2-hectare lagoon.
Before some of Australia's top grommets flood the pool at URBNSURF, Rip Curl will be awarding 18 lucky surfers the chance to score a Wildcard entry to the National Final on March 15th.
You may be asking, how do I score a Wildcard spot? Well, we have taken this GromSearch digital! For the first time this online only event will allow you to submit your greatest surf clips via Instagram where a panel of former GromSearch finalists, now professional Rip Curl athletes, will judge and decide on winners based off their favourite clips. With six wildcards to fill in each age division, there are plenty of opportunities.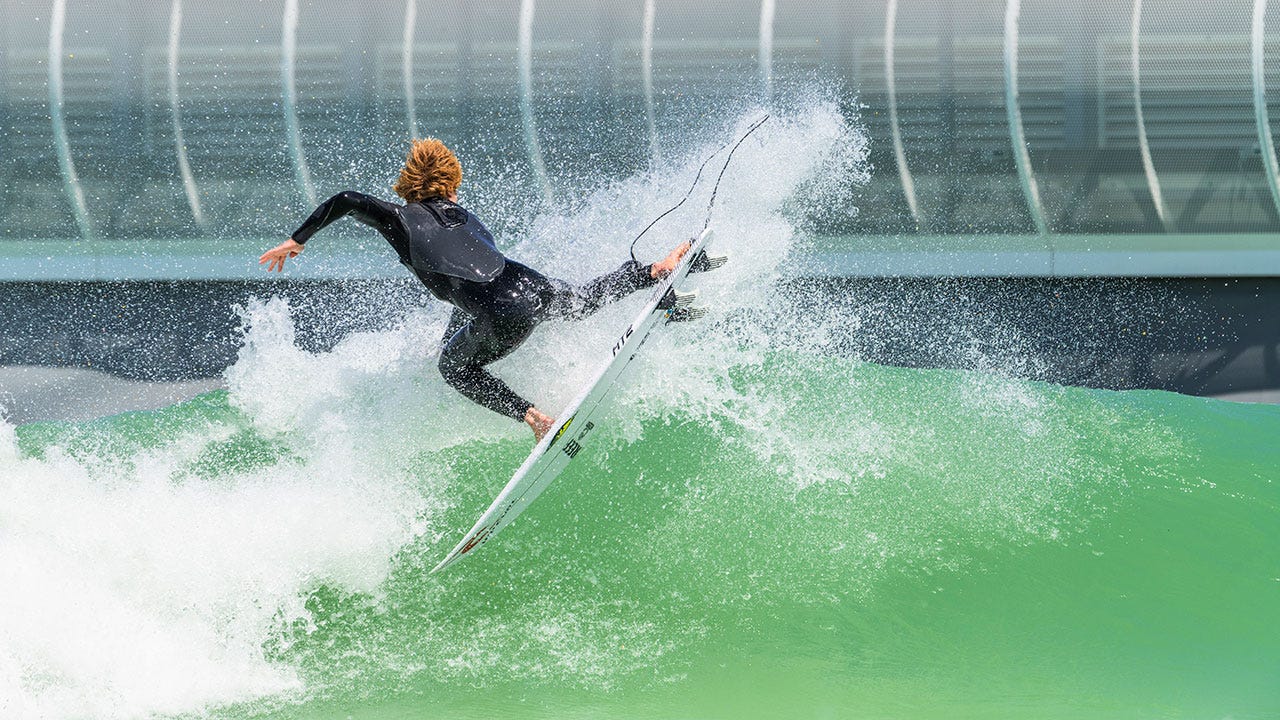 Your wildcard selectors are…
Former GromSearch Finalists, now Rip Curl professional athletes, Tyler Wright, Morgan Cibilic, Molly Picklum and Jacob Willcox. Each athlete will pick multiple wildcards based off their favourite clips.
DIVISIONS
16 and Under - Girls & Boys
14 and Under - Girls & Boys
12 and Under - Girls & Boys
Event director Mark Flanagan commented, "The Rip Curl GromSearch National Final in Melbourne is going to be insane. The crew at URBNSURF are cooking up a special new wave for the competitors and we've got team riders selecting #GromSearchOnline wildcards. We're looking forward to putting on an awesome event."
Here's what you need to do to enter!
Entry: Post your best surf clips on Instragram with the hashtag #GromSearchOnline. Tag @ripcurl_aus with your name, age division and location. (Enter as many times as you like!)
Example Caption:
"Jamie Jamieson,
16 and Under Girls,
Gerroa, New South Wales, Australia,
#GromSearchOnline
@ripcurl_aus "
Date: 8th February – 28th February.
Wildcards: 18 total wildcards to be chosen by Professional Athletes and Rip Curl. Six wildcards per age division.
Entry Rules:
Cost: Free to enter
Division: You can only enter one age division, ages cut-off is the same as the GromSearch event series - entrants must be of correct age at 20th December, 2020.
Video Clips: To increase your chances be sure to enter each clip separately, and in regular motion (no slow motion). We suggest that you aim to include the full completion in any clip entered, we don't want the wildcard selectors to be guessing if you made it or not. Full waves, multiple turns or single turns will all be considered.
Labelling Your Entry:
• Name
• Age Division
• Location
• #GromSearchOnline
• @ripcurl_aus
Competition Clips: Clips entered from previously surfed competitions from 2020, or something you've already posted will be accepted.
Video Quality: Any camera quality is allowed; home video camcorder, iPhone, Surfline Camera Rewind, etc. However, clear quality is preferred.
Video Clip Deadline: Must be submitted on or before Feb 28th 11:59pm AEST
Video Clip Usage: By entering the #GromSearchOnline competition your video may be used across Rip Curl's social media accounts.
GOOD LUCK, GROMS!
First 2 #GromSearchOnline Wildcard Winners!
Chosen by Molly Picklum.