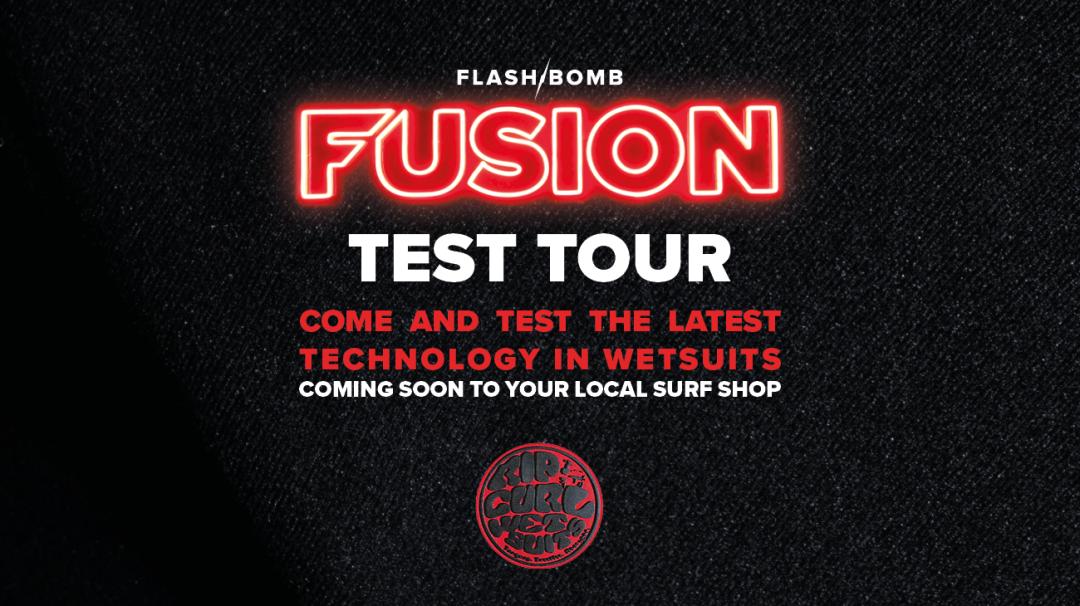 11/14/2023
RIP CURL FUSION TEST TOUR ACROSS EUROPE
The iconic Australian surf brand is launching a unique test tour across Europe and the UK to showcase their latest innovation – the Flashbomb Fusion Wetsuit
Come and try our latest wetsuit innovation.
Rip Curl Unveils a Revolutionary wetsuit call the Flashbomb Fusion with 96% Seamless Technology During European and UK Test Tour.
Surfers across Europe and the UK are invited to try out the latest Rip Curl wetsuit innovation: the Flashbomb fusion.
The iconic Australian surf brand is launching a unique test tour across Europe and the UK to showcase their latest innovation – the Flashbomb Fusion Wetsuit. With a 96% seamless design, the Fusion Wetsuit promises to make every surfer feel like they are hitting the water in a brand-new suit, redefining the surfing experience and confort.
The Fusion Wetsuit, a true game-changer in surfing, represents a groundbreaking leap in wetsuit technology. Its 96% seamless construction minimizes water flushing and maximize the comfort and flexibility.
As part of this test tour, Rip Curl invites everyone to come and experience the Flashbomb Fusion for themselves in their local surf shop across Europe and UK.
More information on dates and location
here
and there: