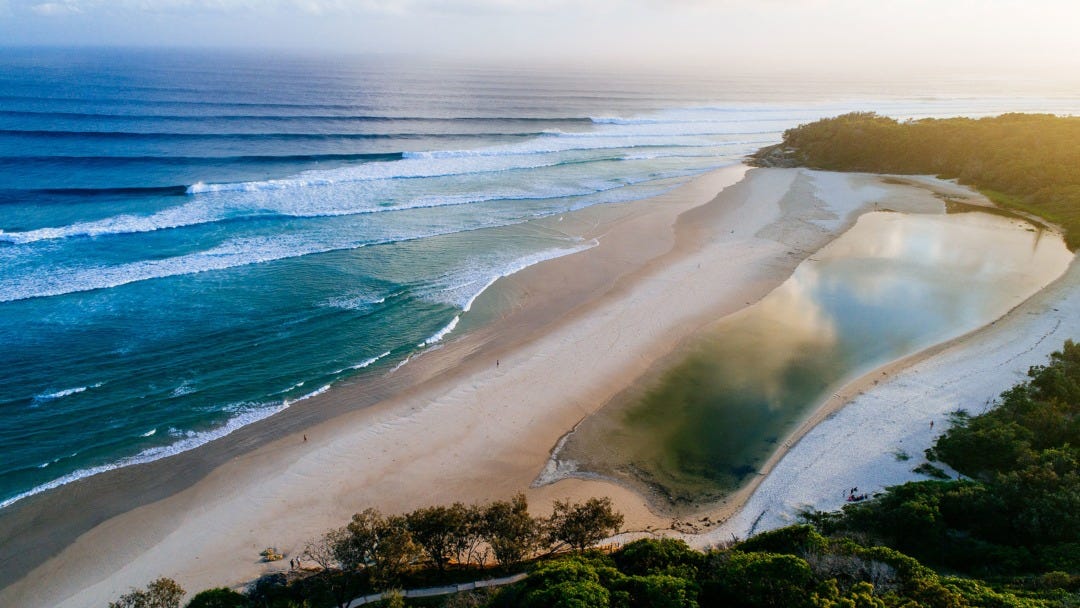 17/01/2020
Australia Surf Guide
The best places to surf in Australia, listed and curated just for you, right here.
It's no secret that Australia is a country full of surf culture. With its beautiful beaches, it's great weather and more than its fair share of professional surfers, how could it not be?
But beneath all of that, there is one driving force that promotes surfing across this huge continent – its waves. Australia has one of the most wave-rich coastlines on the planet, and plays host to some truly world-class waves.
For every surfer out there, a trip around Australia scouring the coastline is a bucket list item. Waves a-plenty, long stretches of pure white sand, not a soul in sight... sounds good, doesn't it?
If you're thinking of planning the Australian surf pilgrimage, we're here to help with a guide to some of the best places to surf in Australia. With this list you'll be able to put together a road trip to remember – hitting all of the best waves in the country, which also happen to be some of the best waves in the world.
Queensland
Noosa Point, Sunshine Coast
Noosa is a point break that offers up everything from small, perfect longboard peelers to reeling barrels on the right day. If you're on the Sunshine Coast, Noosa Point is a must-surf.
Burleigh Heads and Currumbin, Gold Coast
The Point at Burleigh Heads is a consistently fun wave, offering a few different places to sit according to your skill level. For those with more experience, Burleigh can barrel and spit just like any other world-class wave on the right day.
If Burleigh Point isn't working, another good nearby option is Currumbin Beach where you can surf a point break or a myriad of fun beachies.
Snapper Rocks and Kirra, Gold Coast
It's no secret that Snapper Rocks and Kirra are two of the best waves in the world, when they're on. These two waves shaped the surfing talent of guys like Mick Fanning – the best of the best – so if you're in the area, it's a must-surf.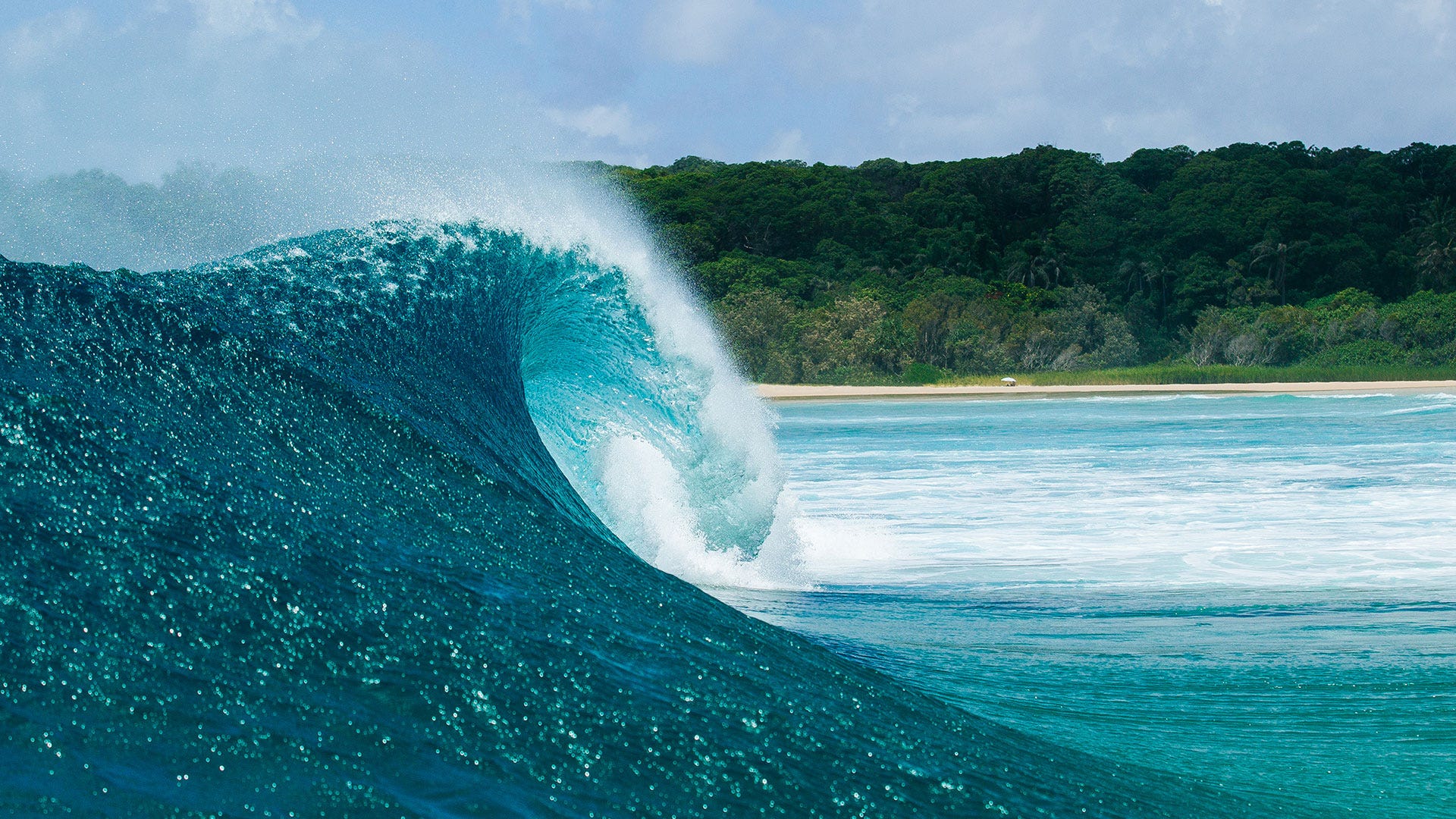 New South Wales
The Pass, Byron Bay
Whether you're a novice longboarder or a semi-pro shortboarder, The Pass is one of the most fun waves you can surf. Paddle out on a sunny day, set up a cooler on the beach and live the Australian surf dream in Byron Bay.
Angourie Point, Yamba
Ah, Angourie. Those that have surfed it on its good days… well, they'll always come back. If you like a perfect, long righthander, Angourie is the wave for you – ranging from 1-2 foot through to stand-up barrels.
Merewether, Newcastle
Home to a huge crop of professional surfers, Merewether can be counted on as a good wave most days of the year. The ocean can get a bit wild and woolly at Merewether, so be sure to have your ocean safety down pat.
North Narrabeen, Sydney
The Northern Beaches of Sydney offer up a variety of waves that break consistently throughout the year, most being fun beachies with the occasional point break. North Narrabeen is a great place to start, if you're hunting for waves on the Northern Beaches.
South Coast, Sydney
The South Coast is a different ball of wax to the Northern Beaches. Driving a few hours south of Sydney you'll find world-class barrels tucked beneath the underside of jagged cliffs, or far below on a long stretch of bluff, where the only way down is a goat's trail. Most of these spots are a bit more localised with less daily traffic, so tread lightly and be respectful in this incredible part of the world.
Victoria
Bells Beach, Bellbrae
Quite possibly one of the most famous waves in the world, Bells Beach lives up to the hype. When it's on, it's on – perfect, long walls just waiting to be painted with the rail of your newest board. If it's big, be ready for some extended hold-downs and a bit of paddling, and be wary of the reef as you work your way towards Winkipop (another world-class wave just one bluff away from Bells Beach).
Jan Juc and 13th Beach, Surf Coast
If you're in Victoria, you'll want to surf at Jan Juc and 13th Beach on Victoria's Surf Coast – partly because this is where you'll be guaranteed waves, and partly because it's a rite of passage for all surfers in Victoria. Fun beachies on a small day, with sneaky barrels to be found when the wind swings offshore and the swell picks up.
Joanna, Princeville
If you keep driving down the Great Ocean Road, past Bells Beach and Lorne, you'll start working your way towards The 12 Apostles and a place called Joanna. The surf here is wild, woolly and dangerous – as you drive farther south, the ocean gets rougher and the swell gets bigger. Be wary of your ocean skill here as this is an expert-only area, and also quite localised.
South Australia
Cactus Beach
If you've seen a photo of surfing in South Australia, you've probably seen a photo of Caves in Cactus Beach. This is a solid slab with its perils – reef, rock and sharks – but also with its reward. Even if you're not planning on surfing at Cactus, if you're in South Australia it's worth going to see simply for its natural beauty.
Port Lincoln and Adelaide
And, after you visit Cactus, you'll find yourself in the town of Port Lincoln or in the city of Adelaide. There are quite a few waves around both of these areas, so talk to some locals, tell them your skill level and the type of waves you're looking for, and they might point you in the right direction… if you're lucky!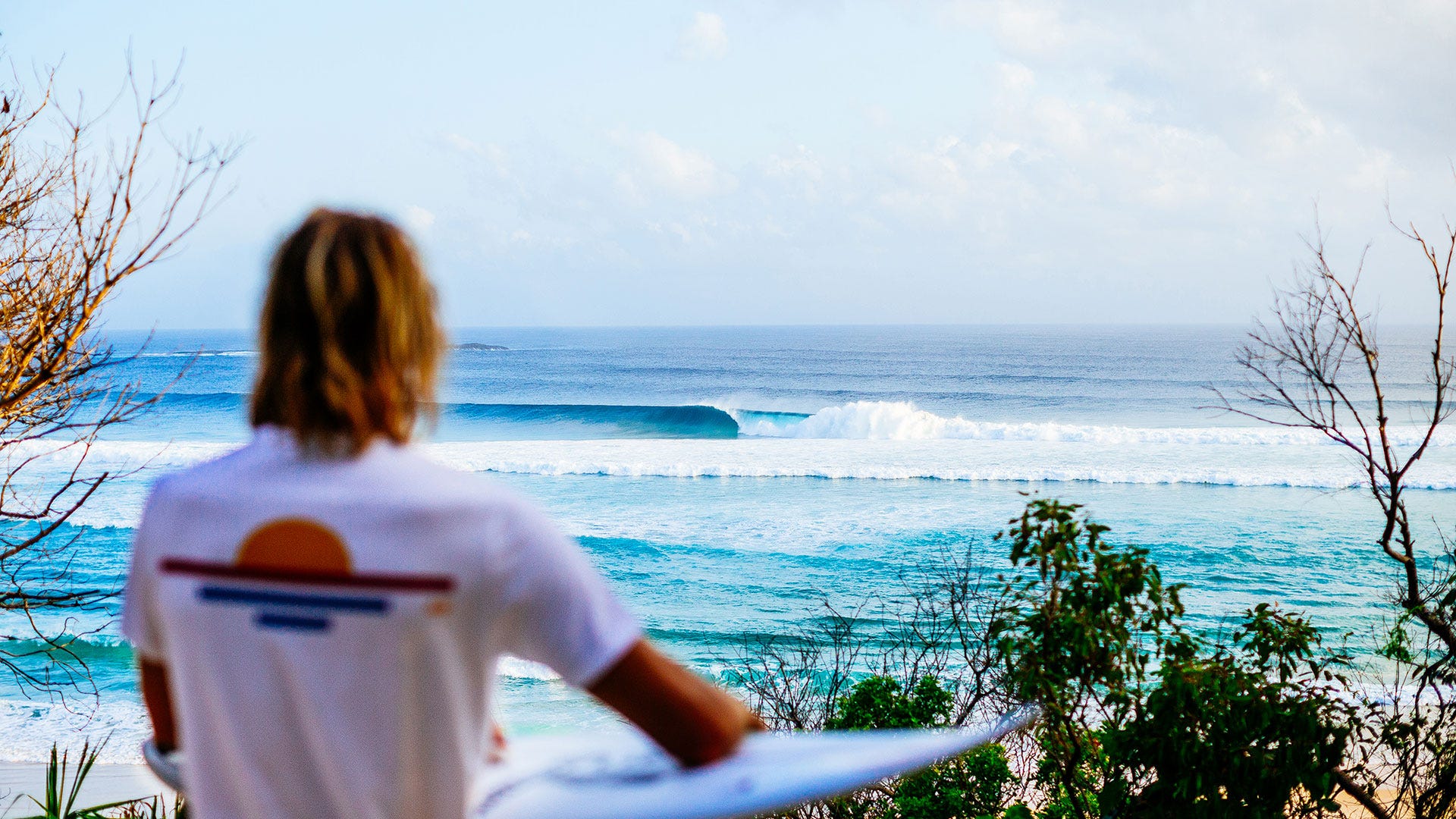 Western Australia
Main Break, Margaret River
Main Break in Margaret River is the most well-known wave in the area, a break that feels about two kilometres out to sea and picks up ample swell almost every day of the year. If you don't mind size, and maybe a hold down or two, Main Break is a very fun and fruitful wave.
Yallingup
Down the road from Margaret River you'll find the town of Yallingup, which also hosts its fair share of waves. Do some exploring here in a 4WD and you're guaranteed to stumble upon a gem.
The Bluff
In the north of Western Australia you'll find a whole lot of desert, a whole lot of wildlife, and a whole lot of waves. The Bluff is most well-known of these waves and offers up a slabby barrel breaking on reef. The whole area is stunning though, and if you have the time to explore it's an absolute must.
Tasmania
Shipstern Bluff, Port Arthur
Everyone knows Shipstern Bluff. And as such, you'll know that Shipstern Bluff is not a wave for the faint-hearted. If you've got the skill then by all means… find a few mates, charter a boat and pull into the barrel of your life. If you're a bit under-equipped, however, we recommend doing the trek into the bluff and watching the professionals from up above. It's a sight to remember!
Everywhere else
Tasmania is an island just off the Bass Straight and it gets a lot of swell from all sides. If you can, hire a car and spend a few weeks driving the coast – you're guaranteed to find some of the best waves of your life.