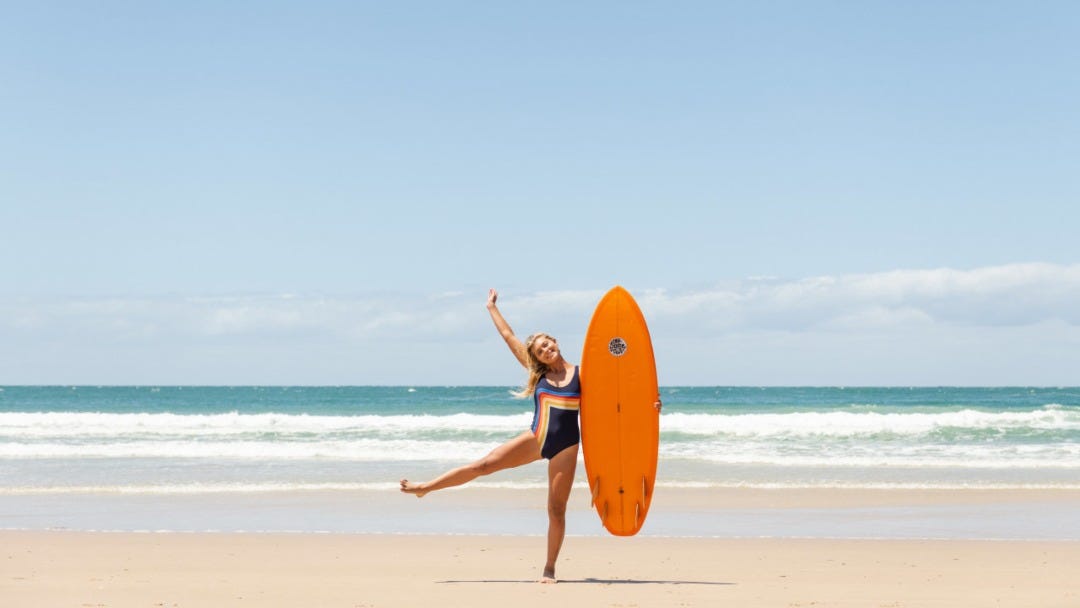 18/01/2020
Win 1 Of 3 Year's Supply Of Bikinis With Rip Curl Women
Do you spend every spare second by the beach, decked out in your favourite bikini, one-piece or surf suit? Do you have room in the wardrobe for a few more? If you answered yes... read on.
And the winners are...
Marie L – France
Amy W - United States
Olivia T - Australia
Taking a leaf out of our @ripcurl_women's teams' books, 2020 is the year for rocking it in #MyBikini. Charging in heavy lineups, leaning into the hard shit, pushing the boundaries and doing the unexpected. All of this and more in your favourite bikini.
Are you ready to turn heads both in and out of the water in #MyBikini? Now's your chance. Enter to WIN 1 of 3 years supplies of bikinis. To enter, tap a few little details into the form.
Entry is open from 17th - 31st Jan 2020 (AEST)... good luck.
In the meantime, tune into @ripcurl_women or @ripcurl_aus over the next ten days as our next generation of Rip Curl women charge Hawaii's Seven Mile Miracle - the North Shore of Ohau.
Rip Curl Women Take On Hawaii showcases the real and raw minute-by-minute happenings of the powerful, tough and fearless Rip Curl Women. Hero-ing Molly Picklum, Brisa Hennessy, Leilani McGonagle, Leah Thompson, Melania Suarez, Alyssa Spencer and Eweleiula. Plus, with special guests Bethany Hamilton, Rosy Hodge and Mason Ho dropping by, it's going to be one helluva week.
Explore the latest Rip Curl Women's Collections
Surf Revival
Grab your board, a couple of mates, and hit the road. We're celebrating surfing's golden days with a 70's inspired palette, bold colour-blocked rib, warm golden hues and textural knits. Dip in to the Rip Curl surf archive with us. Indulge in the vibrant colours, flattering cuts and soft fabrics of Surf Revival.
Lake Shore
Feminine, floral and refined, this is Lake Shore. A soft colour palette of peaches, reds and oranges comes together in an overblown floral, creating a flattering, easy-wear look. Contrasted with a fine black pinstripe, Lake Shore is a fresh take on two swimwear classics. Make a statement this season.
Paradise Cove
Inspired by the golden days in Waikiki, Paradise Cove is your must-have bikini print this season. Mixing a unique Hawaiian palm print with a playful abstract spot, this collection is filled with eyecatching contrast and relaxed, island vibes.
Sun Setters
Designed using bold spliced colour blocks, premium ribbed fabrics and feminine florals, Sun Setters is all about confidence – letting each unique personality shine through in this mix-and-match collection.