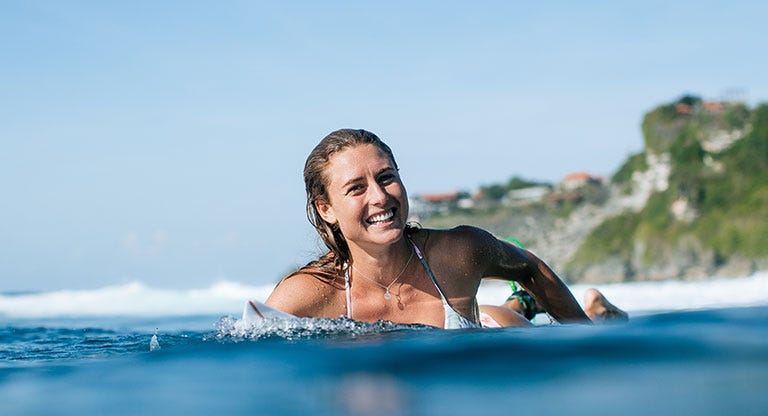 Nikki Van Dijk
Melbourne, Australia
A roaming spirit with a deep connection to the ocean; this is Nikki van Dijk.
Growing up on the wave-rich and weather-battered Phillip Island (VIC, Australia), Nikki developed a passion for the ocean and beach early on – and with support from her dad and her older sister Nina, was surfing by the age of five. Since then she has travelled the globe developing her skills and competing against the world's best on the World Tour, learning from different waves, meeting new faces and soaking in different cultures.
With a camera in one hand and a surfboard in the other, her goal is to truly experience where she is – both in the water and out.