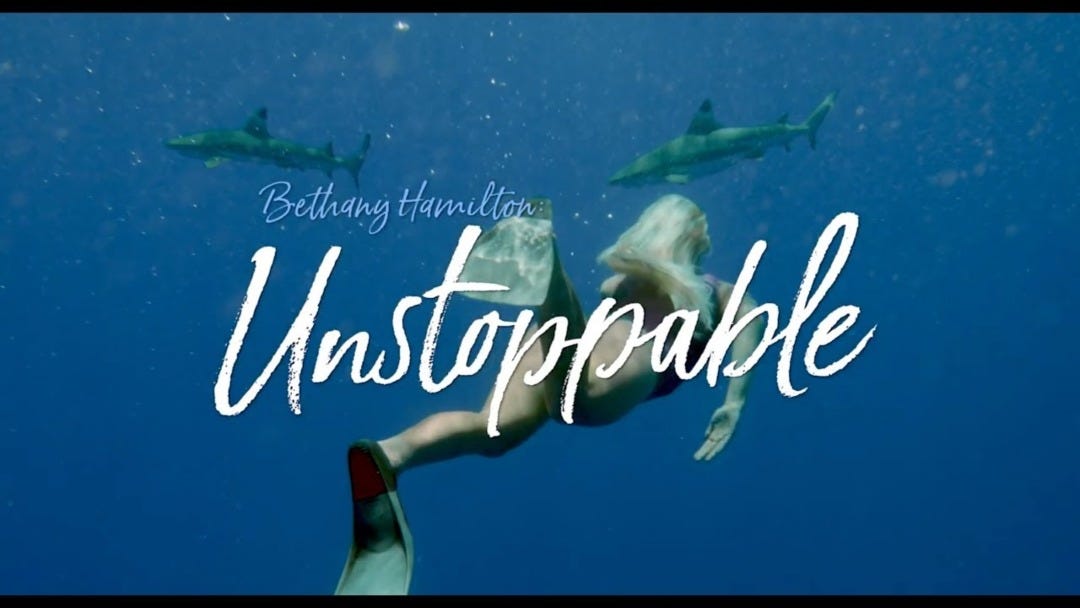 06/27/2019
Bethany Hamilton's New Movie Unstoppable Hits Theatres on July 12, 2019
The Awe Inspiring Story of Power-house Bethany Comes to Los Angeles on July 12th...
Originally premiering at the Tribeca Film Festival in 2018 and featured at the Lost Angeles Film Festival and Hot Springs Documentary Film Festival, Bethany Hamilton: Unstoppable, has seen a sensational response from movie buffs, critics and fans alike.
"Bethany has been a part of Rip Curl since she was 11 years old," said Neil Ridgway, Chief Brand and Marketing Officer at Rip Curl. "Through thick and thin we have surfed and supported alongside her with the only objective of helping her be who she wanted to be and we think she turned out pretty darn good! She's an amazing surfer, inspirational young woman to legions of fans and a great mother keeping up the Hawaiian tradition of family alongside husband Adam and that's great to see. She also can also ride the type of waves that stop most surfers in their tracks. Her film, Unstoppable, is a testimony to that and we congratulate Bethany Aaron and the crew on a remarkable piece of work."
This inspirational documentary tells the story of professional surfer Bethany Hamilton, who at age 13 was surfing at home in Kauai, Hawaii, when she was attacked by a 15-foot tiger shark. The run-in cost Bethany her left arm – but not only did she survive the attack, she rose to face the adversity and conquered it. Within just a year, she was back on the competitive surfing circuit. Now, more than a decade later, Bethany is facing her greatest life challenge: being a mother, a wife, chasing toddlers and riding the biggest waves of her career.
"Bethany Hamilton: Unstoppable is an inspiring and powerful documentary," said Bryon Allen, Founder/Chairman/CEO of Entertainment Studios. "We know that viewers around the world will be uplifted by Bethany Hamilton's incredible tale of survival and success!
Bethany Hamilton: Unstoppable is the untold story of the heart of a champion and her resilience against all odds to become one of the most strong, talented and influential surfers of our time. Bethany is continually rewriting the rules on being a fearless athlete and truly astounding human being, and she brings new meaning to the phrase "surfs life a girl."
Directed and co-produced by filmmaker Aaron Lieber, the film takes the audience through an intricate weave of intimate observational footage of Hamilton and her family, archival footage of Bethany as a young woman, and gorgeous ocean wave panoramas into a heroic tale of bravery, perseverance, athleticism and inspiration.
"Releasing Bethany Hamilton: Unstoppable into theatres is a dream come true and I am beyond thrilled to be working with Byron Allen and Entertainment Studios Motion Pictures," said filmmaker Aaron Lieber. "This film was meant for the big screen and I'm excited for people to hear the incredible sound mix by Dolby Atmos, the original score by Kris Bowers. I put my heart and soul into creating a film that would truly immerse the audience into Bethany's inspiring story."
Stay tuned for the big-screen release of Bethany Hamilton: Unstoppable, in theatres from July 12, 2019. For more information visit Entertainment Studios