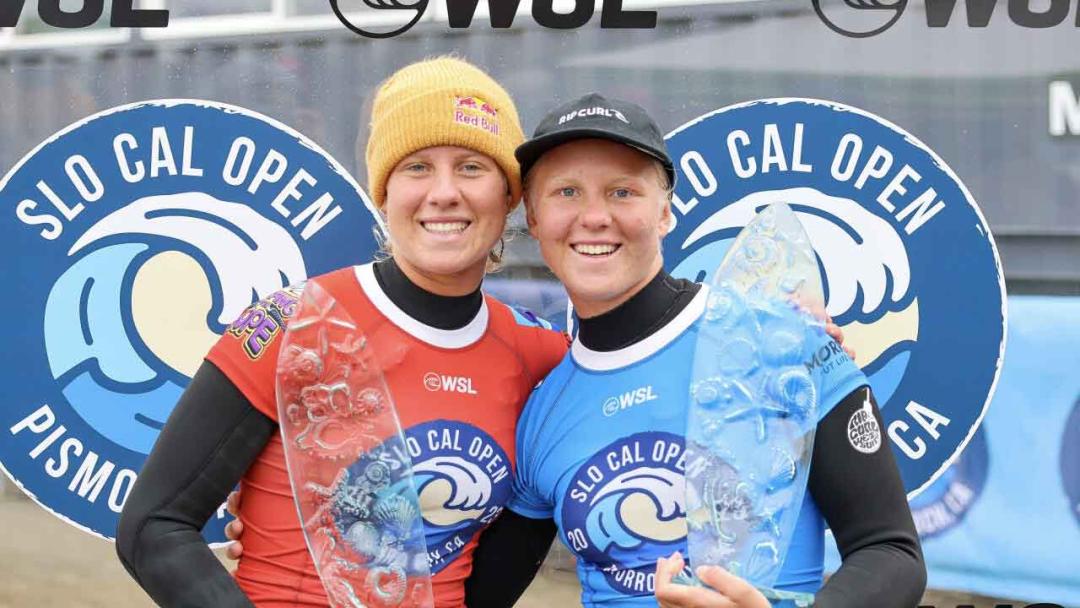 03/01/2023
Olin Sisters Shine In An All-Canadian Final At Morro Bay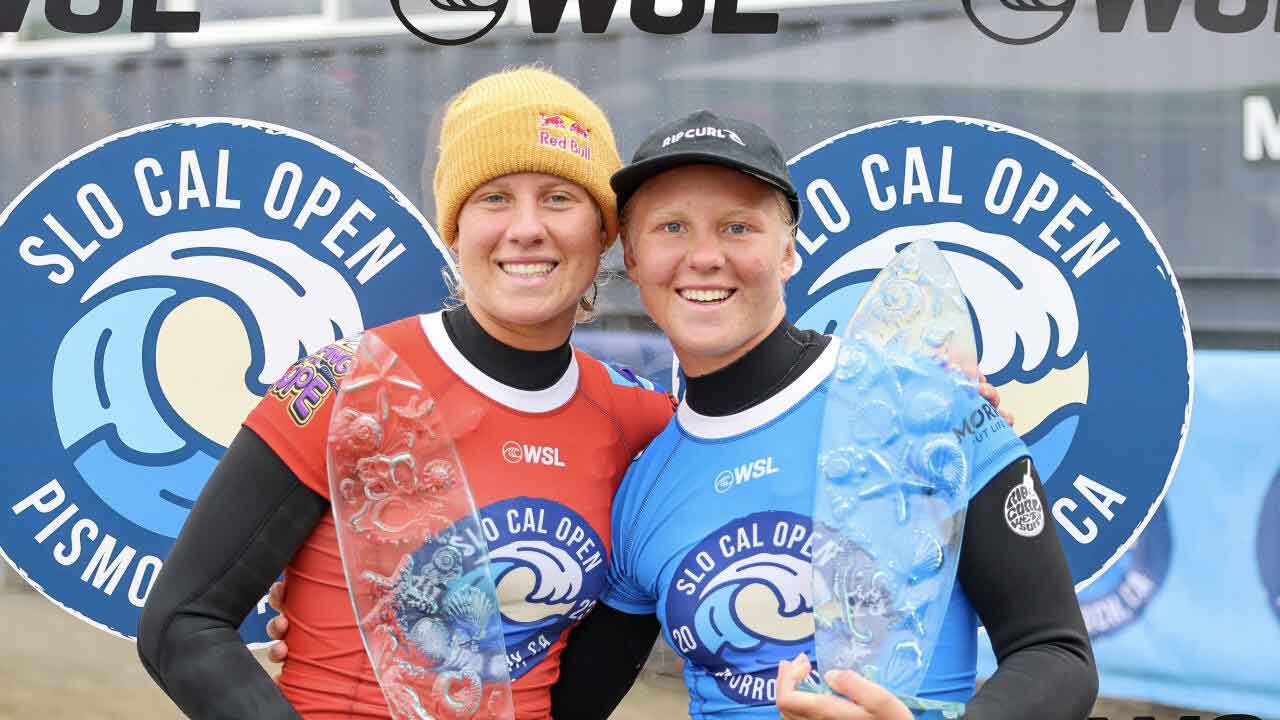 The SLO CAL Open wrapped-up in fun and glassy conditions on Sunday in Morro Bay, CA, and it was Rip Curl's Mathea Olin prevailing for her first ever WSL victory, sharing the head-to-head final with her younger sister Sanoa in what was a dream come true for the Canadian duo.
"Definitely a day to remember!" Began Mathea. "It's been a goal of mine to make a QS final and win one for a while now, so I am beyond stoked to make that happen and take the win. There's literally no one else I would rather surf a final with and I am so proud of my little sister Sanoa."
The victory marked both the first time either of the Olin sisters had fought their way to a WSL Final in their young careers, as well as securing the maiden victory at the WSL level for a Canadian-born female.
With the win, Mathea substantially jumps up on the North American regional QS rankings, and now is within striking distance of a prestigious Challenger Series qualification slot as they head into the final stretch in Florida and Barbados.
Rip Curl's Crosby Colapinto also kept his Central Cal momentum rolling, picking up where he left off at Pismo in January and steamrolling through the early rounds in Morro Bay. Unfortunately, his run fell short in the quarters to a red-hot Jake Davis, but still climbed the rankings ladder and sits inside of qualification position for the first time this season.
The QS heads to the shores of Cocoa Beach, Florida for the next event, the Ron Jon Quiksilver and Roxy Pro on March 8-12.