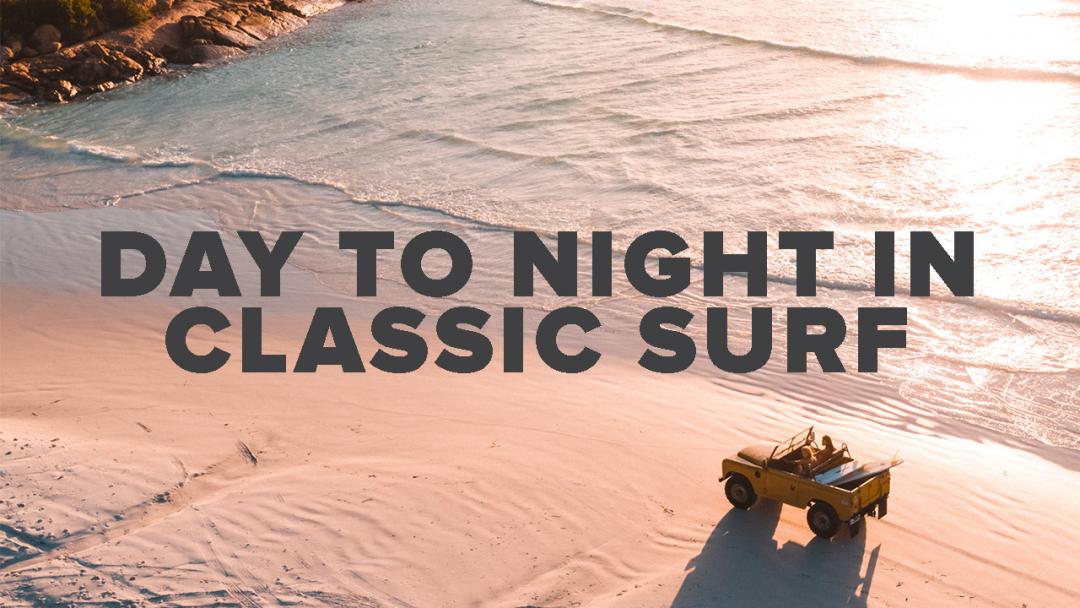 09/18/2021
Day to Night in the Classic Surf Collection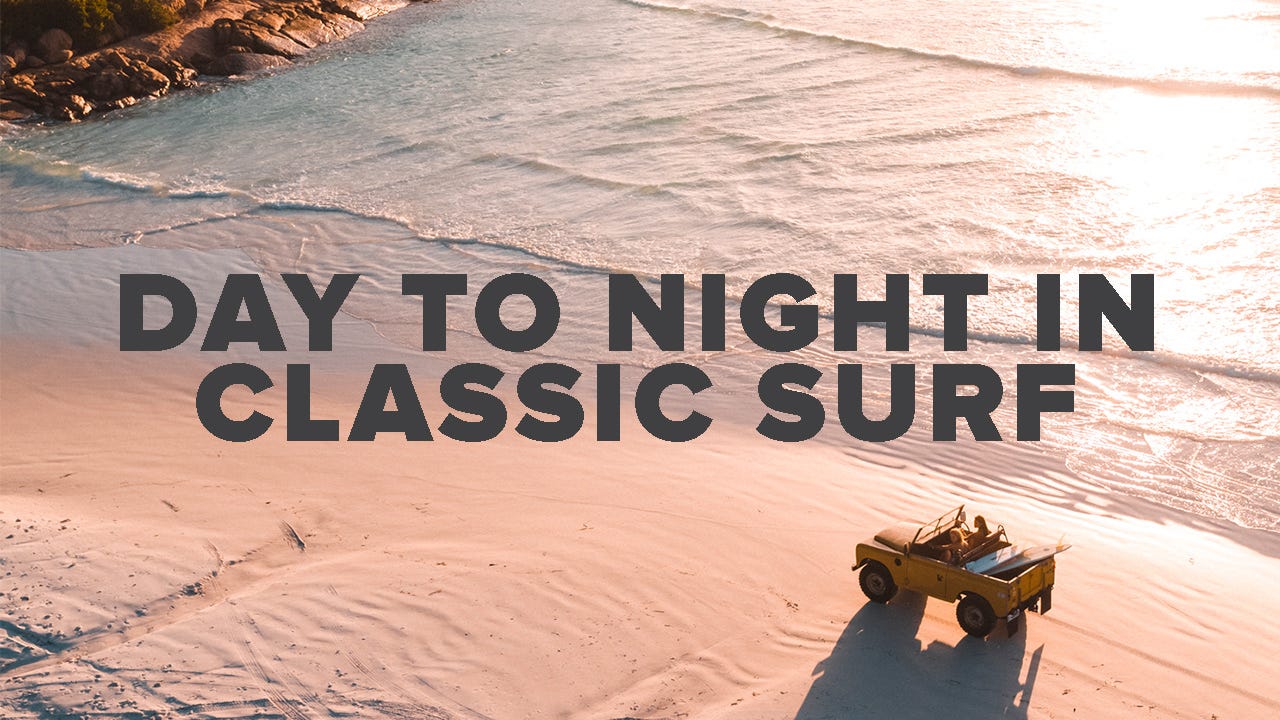 Comfort and style go hand-in-hand with the Original Surf Collection from Rip Curl. See ways to wear the pieces from day to night with effortless style here!
Feel good inside and out in our Classic Surf Collection. With 100% Organic Cotton clothing and swimwear utilizing ECONYL Recycled Nylon materials from fishing nets and nylon waste, our best-selling swim collection is designed to protect the ecosystems that gave Rip Curl a home in the first place. The Classic Surf Collection has everything you need for wherever the day might take you, from dawn patrol to a night out. This is our day-to-night guide in the Classic Surf Collection, with every piece being not only a style essential, but a way for you to give back to the environment.
Starting Your Day
The alarm goes off, and muscle memory kicks in. Throw on your Classic Surf Pant and Classic Surf Shirt and beeline to the coffee machine. Feel free to lounge around and let that morning rise be slow, because this pant and its light, comfortable cotton fabric are the best compliment to that all-important morning cup of joe while you check Surfline and the UV index.


Heading to the Beach
Whether the conditions bring you out into the water or simply lazing around on the beach, we've got you covered. For a warm morning surf session, if you're wanting to ditch the neoprene, we recommend our Classic Surf 3" or 5" Boardshort paired with the Classic Surf Eco Crop Bikini Top for the support and protection you need to surf all day. If you decide to take a load off and work out those tan lines on the beach, the Classic Surf Eco Cheeky Bottom and the Classic Surf Eco Crossback Tri Bikini Top are what you need to get the most out of your tan.


Running Errands
Unfortunately, we can't always spend all day in the water or on the beach, and there are numerous errands to run or people to see. Simply slip into the Classic Surf Cover Up or Cami and you're set to go everywhere the day may take you, looking stylish without any of the effort. With a slimming silhouette and loose, flowy fabric, this dress feels just as good as it looks.


Ending the Day
Ease into golden hour or happy hour in our Classic Surf Dress. The Classic Surf Dress can be just as easily dressed up as it can be thrown over a bikini. Pair this dress with some strappy sandals, we recommend our Stella Sandals, and some jewelry and you're ready to go out! For those fall and winter nights, don't forget to bring the Sunset Waves Sweater for that retro pop of color and some warmth as the sun dips down.


Author: Eve Wyler