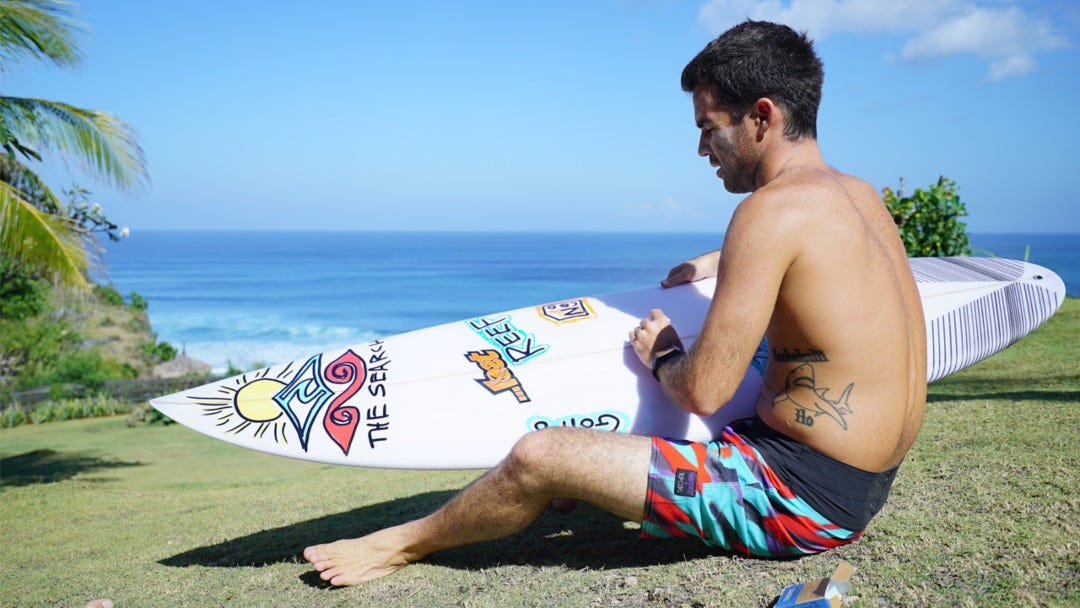 08/06/2019
Watch Mason Ho in 'Green Monkey'!
Missed #TheSearch Red Monkey Full Moon? Don't worry - when our cameras stopped, Mason's kept rolling. Get your Indo fix with Green Monkey now!
The waves don't come to an end just because #TheSearch did! Join Mason and some familiar friends during a few sessions around the islands after Micks departure.
Green Monkey follows Mason around during the Red Bull Airborne event and while enjoying a few free surfs with a Go Pro in hand (and mouth). In typical Mason fashion, there are plenty of mid-barrel grab changes, lofty airs and on-land antics. Who let Mason use a quad?
Footage from the following:
Filming by Lachlan "Peanut" McKinnon. Bonus footage by Timmy Toes, Ivan Tanjung, Scott Hammonds and Mason Ho (GoPro). Surfers: Mason Ho, Rizal Tanjung, Kelly Slater, Coco Ho, Ian Crane, Eli hanneman and Reef Hazelwood.
Music in this video: SWAT by the Ventures. Licensed by UMG; EMI Music Publishing