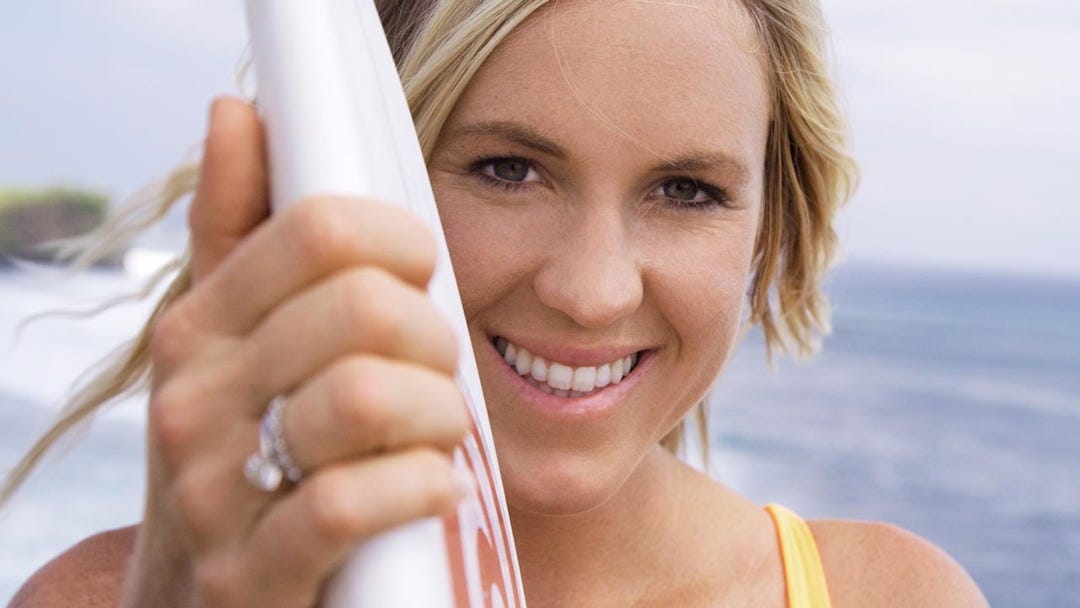 04/20/2018
Introducing Bethany Hamilton's Stunning Feature Film, "Unstoppable"
At 28 years old Bethany Hamilton has done more and seen more in her life than most of us could ever imagine. She's tackled challenges on every end of the spectrum, from overcoming a shark attack to learning to live her life in the public eye, to tackling one of the heaviest waves in the world, to figuring out how to become a loving wife and mother... of two.
Today she gives us an insight into her incredible story and life like never before, in her new feature film "Unstoppable". The film documents her journey from before the attack at age 13, all the way up to life today. You'll laugh, you'll cry, but most of all you'll be in awe.
The film premieres at the Tribeca Film Festival in New York on Friday, April 20, 2018 at 7PM ET.
Stay tuned for more from Bethany Hamilton and "Unstoppable".