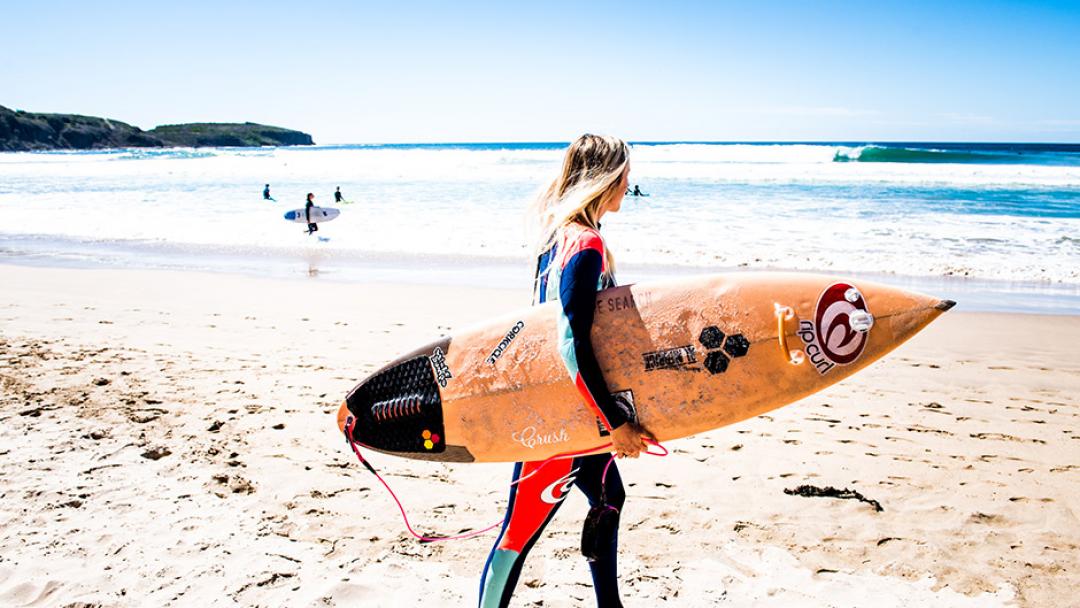 11/11/2016
Life Advice From Bethany Hamilton
Before she'd even reached double digits, Bethany Hamilton was killing it on the international surf scene. Then, aged 13, she was attacked by a four-metre tiger shark while surfing with her BFF and lost her left arm.
Cosmopolitan Magazine Australia caught up with Bethany Hamilton recently to ask her about all things in life...read below.
The fact that she survived is already remarkable, but what's even more impressive is the fact that ONE MONTH later, Bethany got back on her board.Now a pro surfer, mum and motivational speaker, Bethany is the poster girl for positivity. Here she shares her advice for living life to its fullest.
When I was first getting back to surfing, I had fears and doubts but I was willing to try" - Bethany Hamilton
Try, try and try again.

"When I was first getting back to surfing, I had fears and doubts but I was willing to try. I'm so glad I at least tried surfing, 'cause look where I am now; I've had incredible opportunities to surf around the world, success and a lot of fun along the way!"
Embrace your uniqueness.
And your booty.
"I have big boobs and a bootaaay and, yeah, sometimes I want to hide all that. But I find cute swimsuits that work for my body type and just remind myself that 'hey, this is the body that is so capable, that God created, so just love it.' Love your uniqueness."
Your actions impact others.
"I was nine years old when I first started to surf for Rip Curl. As an ambassador for the brand, I hope to remind girls that you can achieve more than you think. To bring hope to others and live for more than my own endeavors makes life a lot more beautiful."
You can bounce back from hard times.
"I love being able to remind people you can overcome the hardest of times. Placing in the finals of my first contest as a young girl after the loss of my arm is still a career highlight. As is winning the USA nationals, surfing pipeline and recently taking a heat win against Tyler Wright and Stephanie Gilmore to finish 3rd in The WSL Fiji Pro!"
Full interview available here at Cosmopolitan Magazine Australia.