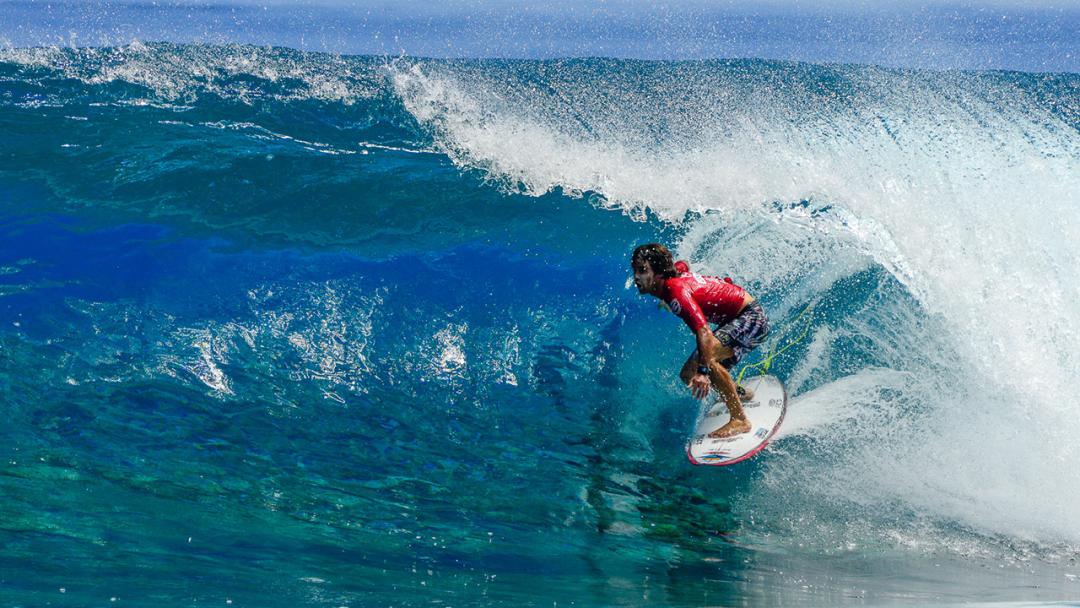 03/25/2020
Mason Ho's Rangiroa Win by Ho & Pringle Productions
A Highlight Reel of Mason's Road to Victory at the Rangiroa Pro Tahiti.
While we've never needed results in a jersey to tell us Mason is one of the best on the planet... a contest win in perfect waves never hurts.
A few weeks back, Mason Ho dropped down in Tahiti for a dreamy QS event that is hard to leave off the calendar. Pumping waves, crystal clear waters, tropical weather and small island living, why not?
The edit starts off with a flash of Round 1 where Mason and Sheldon grovel through heats in relatively small surf. Later, they meet up for a friendly battle with better waves where Mason takes the nod. Mason then goes onto the Quarters, Semis and takes the Final against an inform Eli Hanneman.
As you'll see, the waves during this contest got very, very good, allowing for Mase and Sheldon to put down some scores. Mason even goes on to score the events only perfect 10 on a mind melting right hand barrel, with a little Mason flair.
After you're done with the clip, head to the button below to explore the Native Surf collection, designed alongside the man himself, Mason Ho.
Native Surf x Mason Ho
Film: Rory Pringle & Manea Fabisch | Surfers: Mason Ho, Sheldon Paishon | Music: Hendrix, Mom Collection | Event: WSL WQS Rangiroa Pro 1000