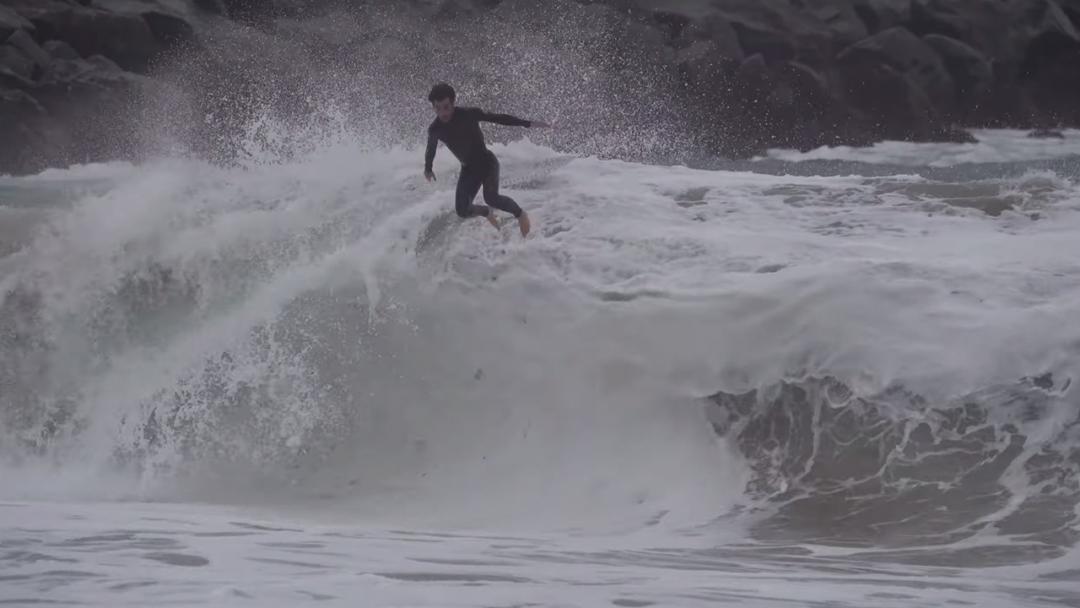 06/01/2021
Mason & Sheldon Take On The Wedge
Your favorite crew at the World's most entertaining wave…
Last week, Mason Ho and Sheldon Paishon had a few days to kill in SoCal while waiting for an Indo-bound flight. After visiting friends and the new Rip Curl HQ in San Clemente, the boys found themselves sitting around, on the search for some good times.
Lucky for us, the Pacific got wind of their arrival and delivered a fresh south-swell to greet them. Dearly missing their dry reefs and standard slabs, Mason and Sheldon were eager to surf the dirty 'ol Wedge.
While they were met with less than ideal winds, the swell was there to bring the fun. As dawn broke, it was a classic Wedge scene - boogies, boards, fins, filmers, bodies, burns - the works. It was semi-organized chaos.
The session went all day long and the boys each scored their fair share of waves. Barrels were made (and not made). Boards were tested (and broken). There was even a bit of boxing...
After the bumps and bruises healed, Pringle and crew put together an epic 18-minute edit wrapping up the session.
Tap above to watch "Surfing the Wedge" now from Ho & Pringle Productions.
Filming: Rory Pringle (@riordanpringle) & Nathan Baker (@evo_n8).
Music: Mom Collection

Wetsuits: E-Bomb E7 Limited Edition Zip Free (Mason) & E-Bomb E6 Zip Free (Sheldon)
Now, onto Indo.