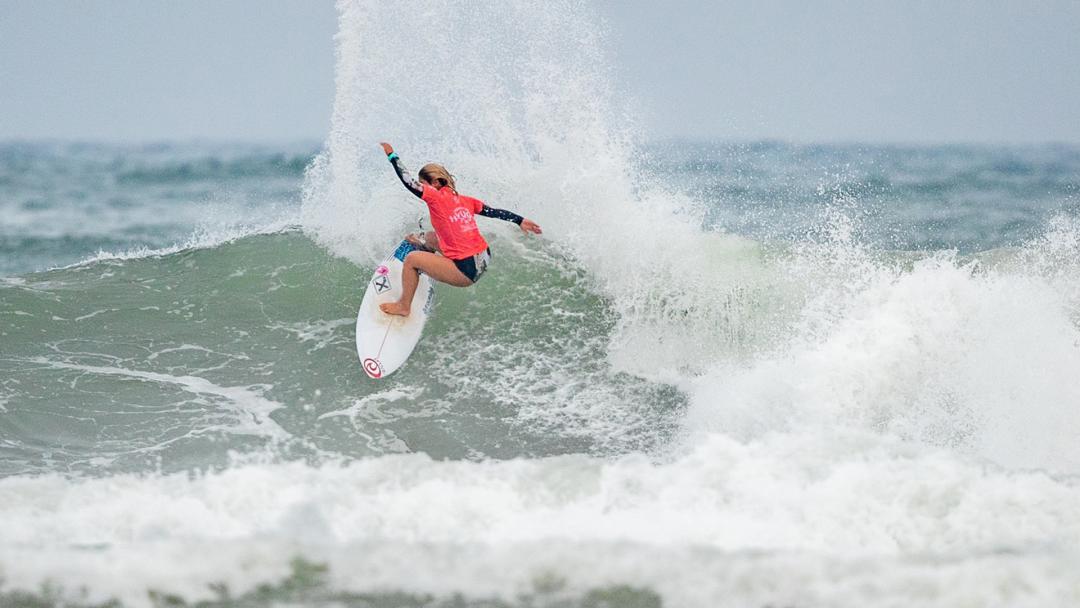 02/27/2020
Meet Amuro Tsuzuki, the First-Ever Japanese Female to Qualify for the WSL Championship Tour
Getting to know your World Tour rookies…
On August 31st, 2019, almost no one knew the name Amuro Tsuzuki. She was a young QS battler from Japan, ranked 56th on the rankings leaderboard. Fast forward four days, to September 4, 2019, and Amuro Tsuzuki has won the ABANCA Galicia Classic Surf Pro, a QS 10000, and in doing so, has become one of the most accomplished WSL competitive surfers in Japanese history. Not only this, but this win propelled her to 8th position on the QS rankings… well within reach of qualifying for the World Tour.
Fast forward five months, and Amuro Tsuzuki is less than one month away from being the first Japanese female to surf on the WSL Women's Championship Tour.
We caught up with Amuro while she was visiting Rip Curl HQ in Torquay just last week, getting all her new gear for life on the World Tour…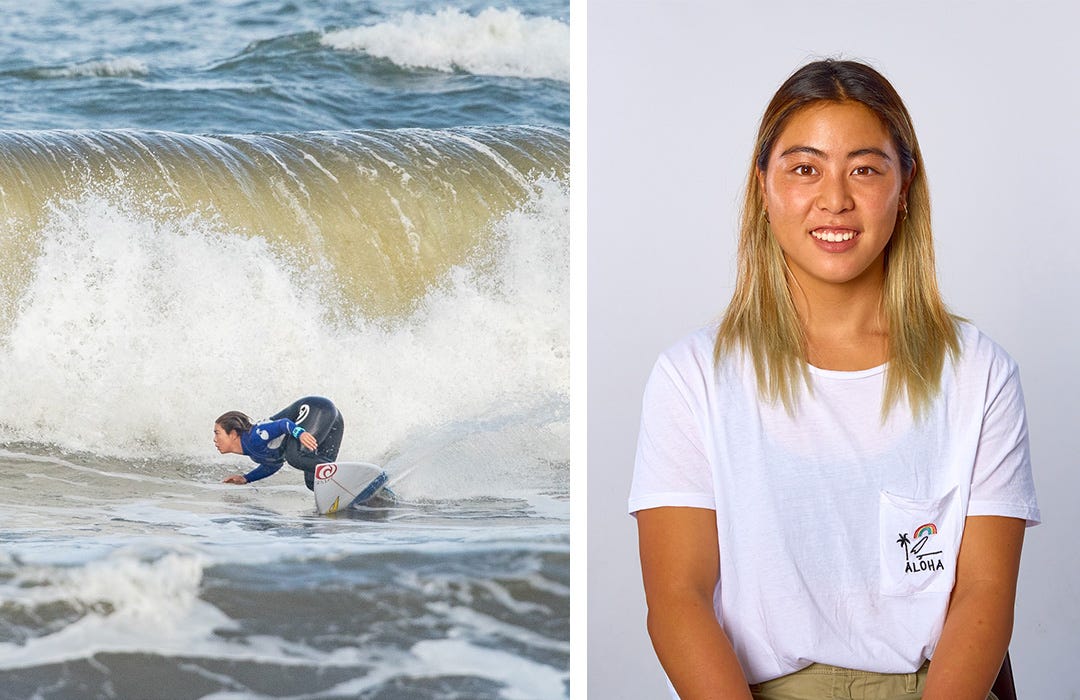 Congratulations Amuro! First off, a bit of background. Whereabouts in Japan are you from?
Thank you! I'm really excited. I am from a place called Shonan, which is basically in the middle on the eastern side of the South Island. It's on the coast of Sagami Bay in Kanagawa Prefecture.
And where did you first learn to surf?
Well, my home is always flat – Sagami Bay doesn't have any good waves. Because of this I was always moving around to go surfing, getting in the car and driving. I first learnt to surf when I was 10 years old at Chiba, and that's where I surf most of the time now. It takes about two hours by car to get to the surf.
When did you first start competing?
I started competing just a year after I first went surfing. I was 11 years old when I surfed my first contest. As soon as I surfed I knew that I really liked it, but I figured out pretty quickly that I wanted to compete. I started entering contests and it was a natural progression to competing on the QS, because I knew that I wanted to be on the World Tour.
And talk to us about what happened last year – your rise to World Tour ranks through just one event!
Yes! I went quite a long time without really making a big splash in contests – I was doing okay, but I wasn't winning. And then all of a sudden last year everything went BOOM in Europe, and it all just happened. I was already thinking that I wouldn't have a chance at qualifying, and I had the mindset that even if I couldn't qualify I would just keep trying harder and harder until I got there. But it all just happened last year, like a big explosion.
Do you feel ready?
Definitely. I feel ready. I'm not really nervous, I'm just excited. I'm excited about all of it – the waves, the travel, the experience and how much I will learn. I'm really excited to surf Jeffrey's Bay, too. I haven't been to most of the waves that are on Tour so it will be a big learning experience, and I'll just try to spend as much time as I can at each wave before the event.
You're the first-ever female Japanese surfer to qualify for the WSL Championship Tour. Has that changed things for you at home? More attention in the water, more attention in the media, etc…
Yeah, things definitely have changed for me at home. There is a lot of news and noise around the fact that I'm the first Japanese female to qualify, especially because of the Olympics. But it doesn't matter, it doesn't affect me – I am just very happy.
Who on the Tour do you draw the most inspiration from? Who are you most excited to surf alongside?
I really look up to Tyler, and always have. She has her own independent style and she has a really strong stance. People have told me that because of my body build I remind them of her. It will be an honour to surf alongside her in Tour in 2020.
And looking forward, what are your long-term goals?
My goals? Now that I've qualified for the World Tour, my biggest dream is to be a World Champion. It has always been by dream, and I will do everything that I can to be the first Japanese female to win a World Title.
Congratulations on your qualification Amuro, and we can't wait to see what you'll do on Tour in 2020.