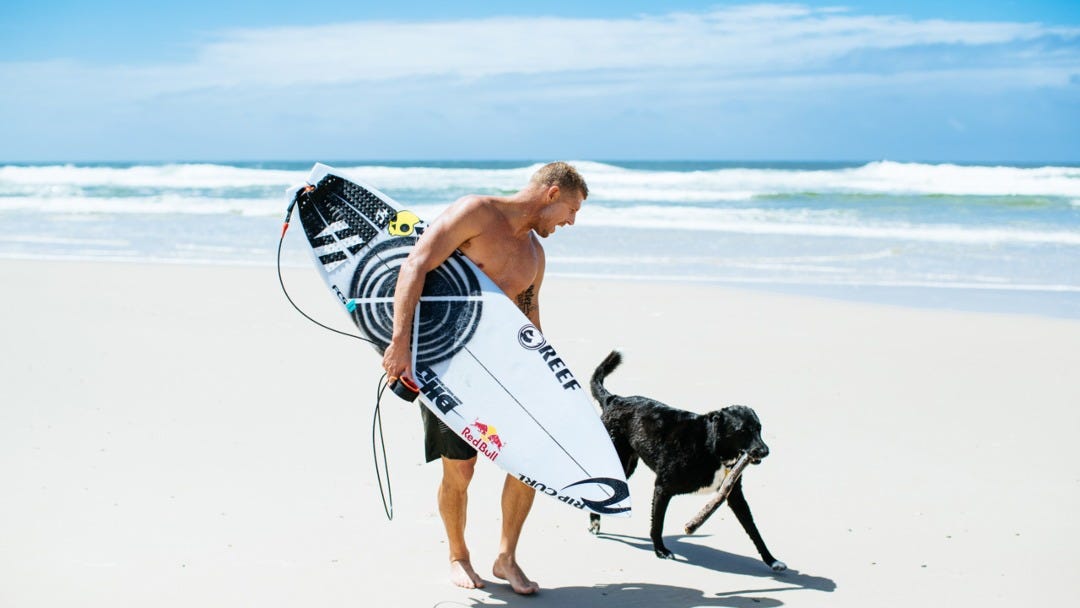 08/30/2018
Mick Fanning Talks Life After Retirement
3x World Champion Mick Fanning sits down with USA Today's "For The Win" podcast and discusses all things about life after retirement.
It's been almost six months since 3x World Champion Mick Fanning hung up the competitive jersey, surfing the last heat of his career in the Final at the Rip Curl Pro Bells Beach. Since then he's been busy heading off into the unknown… on boats in tropical paradise, and with Mason into the chilly waters of Outer Inner Space. He's been on The Search and there are no signs he'll be slowing down.
Before he disappears on another surf trip sans-wifi, USA Today had the opportunity to sit down with him and talk all things life after retirement.
"Right now, I just block out times to go and do different surf trips, I'm sitting there checking wave maps from all around the world, I'm learning a lot in that sense as well, just connecting with different people, getting to know different people around the world and different places." - Mick said to USA Today via phone from Los Angeles.
"Now, when I do go on surf trips the goal for me is just to try to take in new cultures and take in new experiences that I probably would have overlooked during competition because I was always trying to get ready for the next heat or the next event," he said.
Since retirement Mick has found joy in going off the gird, surfing all day, and relishing the novelty of cooking meals on a open fire. That's what The Search is all about. That, and the lack of cell phone service.
"It's super refreshing to just not have that," he continued. "We're on our phones, we're always dealing with social media or stuff like that, it is awesome to just go and be. When you haven't got phones and everything, you actually just have normal conversations that you normally wouldn't have."
Mick wrapped up the conversation with a simple statement that summed up where he is in life right now.
"Probably, the biggest thing is that I just don't make commitments," he said with a laugh. "People ask me to do things one day or the next day, and I'm like, yeah if I'm home yeah, I'll do it, but if not, don't get heartbroken if I have to cancel."
Sounds like retirement isn't too bad after all...