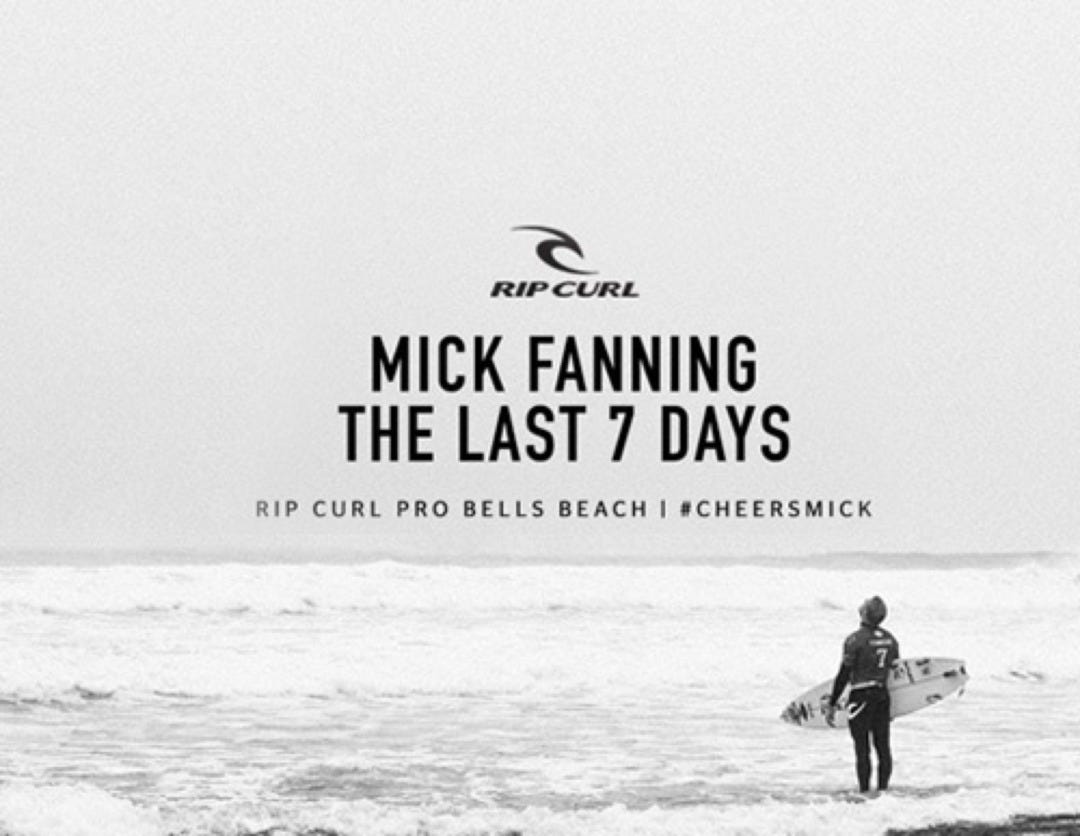 04/09/2018
Mick Fanning: The Last Seven Days
Join us as we follow 3x World Champ Mick Fanning on the journey through his final event on the World Tour, the Rip Curl Pro Bells Beach.
Mick Fanning has officially retired. It's a bittersweet sentence, that one – sad because we won't get to see that classic MF style in a jersey again, happy because instead we get to see it in new places and new waves around the world.
His final event was the 2018 Rip Curl Pro Bells Beach... an event that ran over seven days and saw laughter, tears and some exceptional surfing. It was an event that will go down in history, and it will forever hold a special place in surfing.
Join Mick Fanning behind the scenes on his journey through Bells, and his final seven days as a competitive surfer.
Video - Nick Pollet Studio
Music - Les Krills