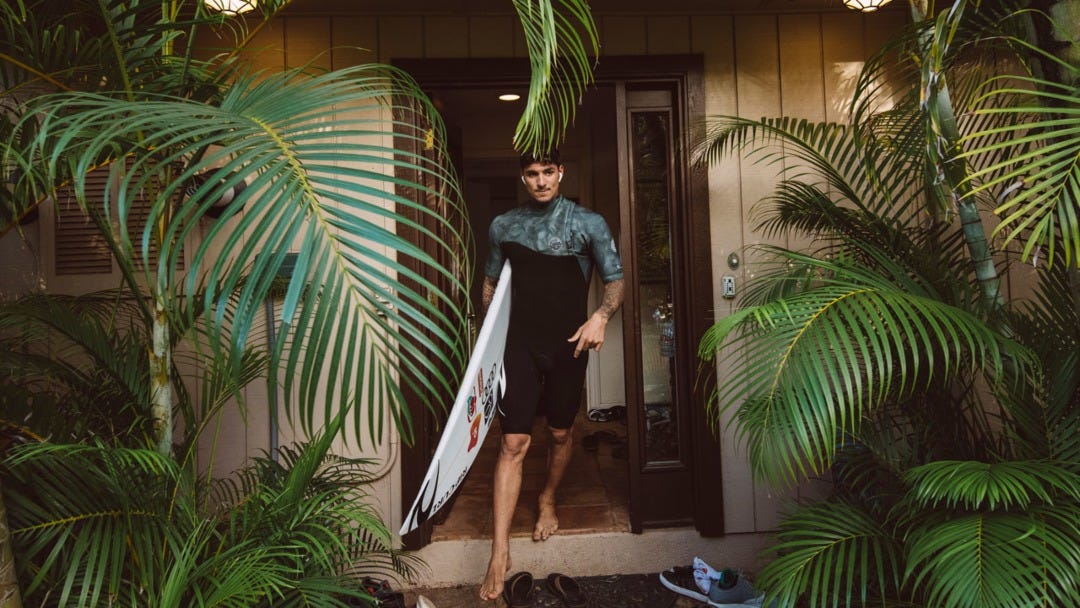 12/09/2019
Packing for Hawaii with Gabriel Medina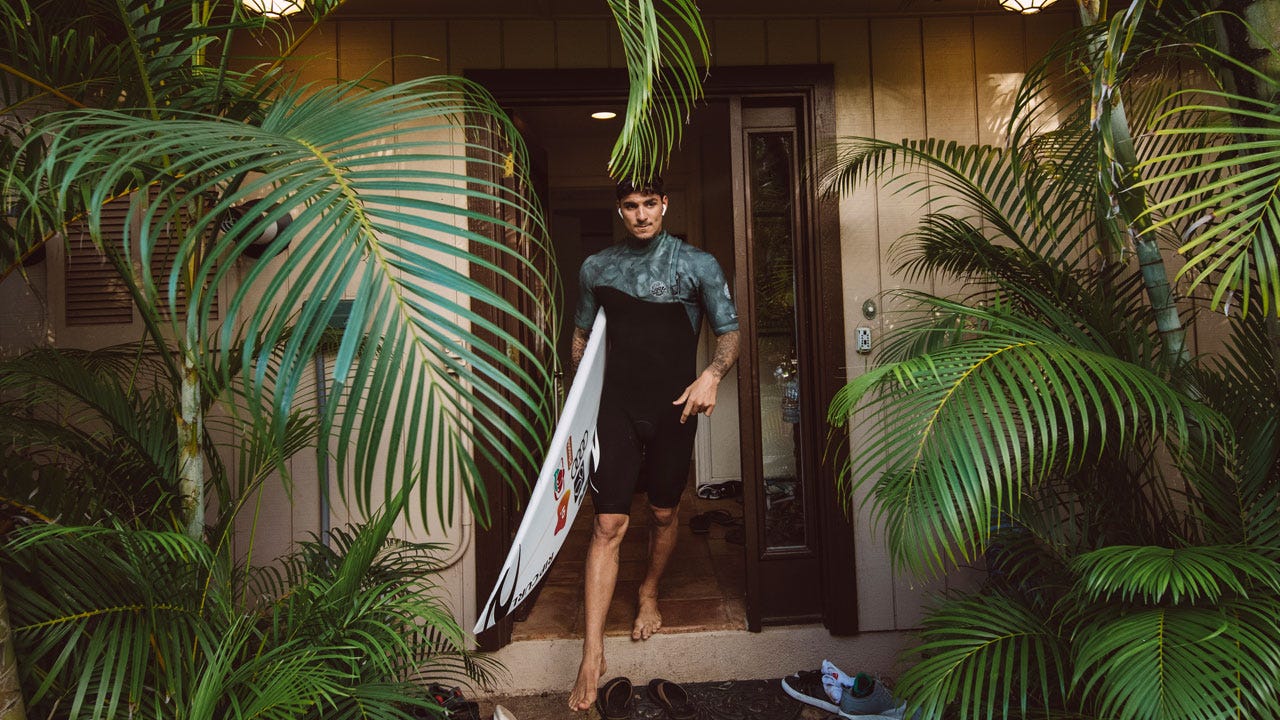 Defending Champ and current World Title contender, Gabriel Medina, takes us through his suitcase as he heads over to the North Shore of Oahu. What do you pack for Hawaii? Let Gabby show you.
Heading on a trip to Hawaii, and not sure what to pack? We get it! The Hawaiian Islands can be tricky, between the sunshine, the tropical rain and all of those different activities, it can be hard to whittle down what you need in your suitcase.
To help we've asked 2x World Champ Gabriel Medina (who happens to know Hawaii real well) to take us through what he packs for the islands as he prepares to head to the North Shore of Oahu for the final event of the WSL Championship Tour at Pipeline… and possibly a 3rd World Title.
---
Boardshorts
Whether you're lounging on the sand in Waikiki or paddling out to the lineup on the North Shore, you need a good pair of boardshorts. Made in collaboration with Gabriel Medina, the Mirage Medina Stryker boardshorts are technically advanced and uniquely designed, drawing on inspiration from Gab's personal taste in color and style. These 19" boardshorts feature a scalloped body and a back pocket for items like your key or wax.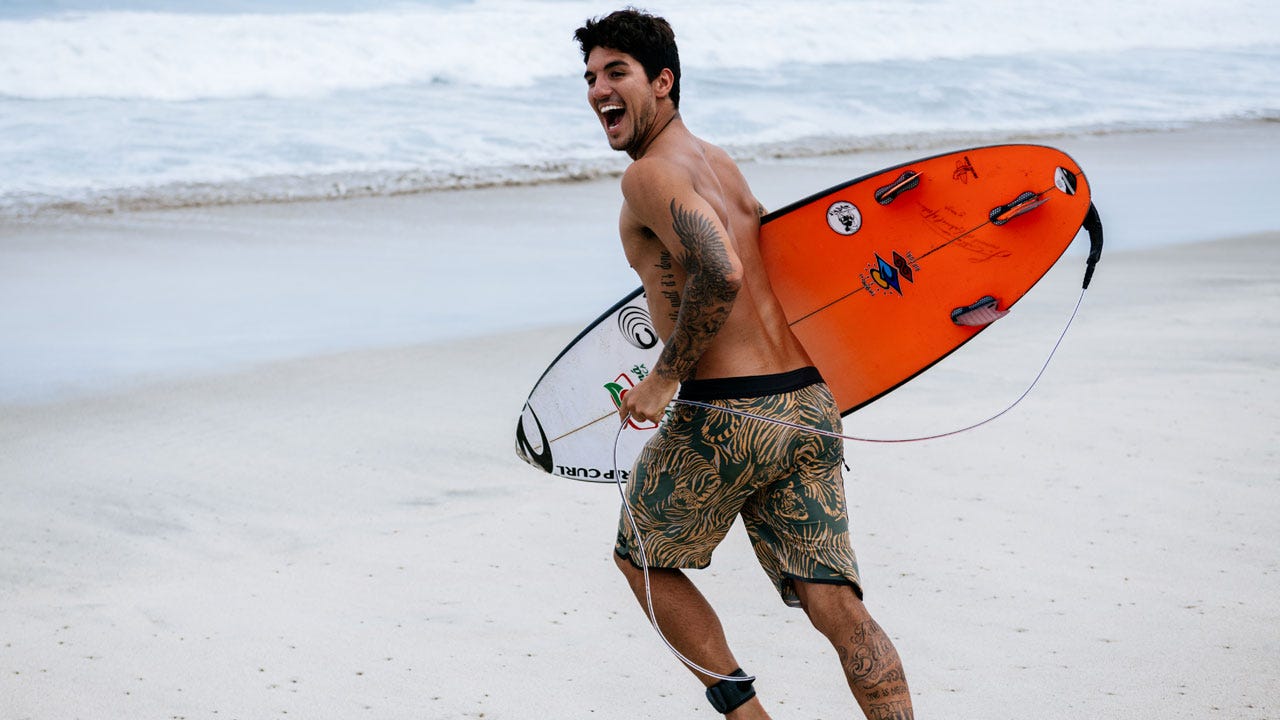 Shop Medina Stryker
Shop Boardshorts
UV Tee
There is nothing worse than getting sunburnt in paradise after a long day at the beach or in the water. In Hawaii you should always have a UV tee on hand to cover up and protect yourself from those UV rays. After all, a bit of sun shouldn't keep you from all the fun! The Search Logo Long Sleeve UV Tee has been designed in a t-shirt style for easy wear in the surf and sun. Stay safe from UV rays during the longest sessions with a 50+ UPF rating. A great t-shirt for surfing.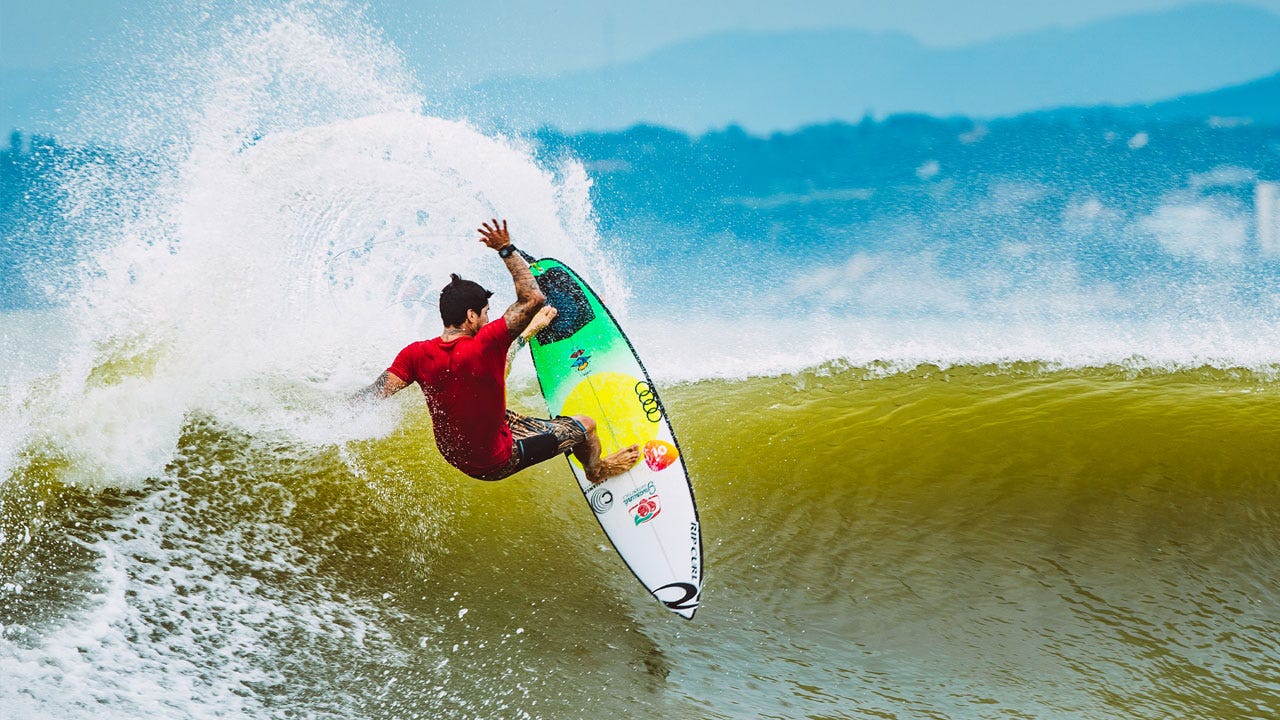 Shop UV Tees
Springsuit
If you're a surfer and you're headed to Hawaii, you will know that most waves around the island break on reef, not sand. This means that, on the bigger days, you might want a bit of rubber protecting your chest and back. Not to mention a spring suit will keep you comfortable in the lineup when it gets a bit chillier with those rainy tropical afternoons.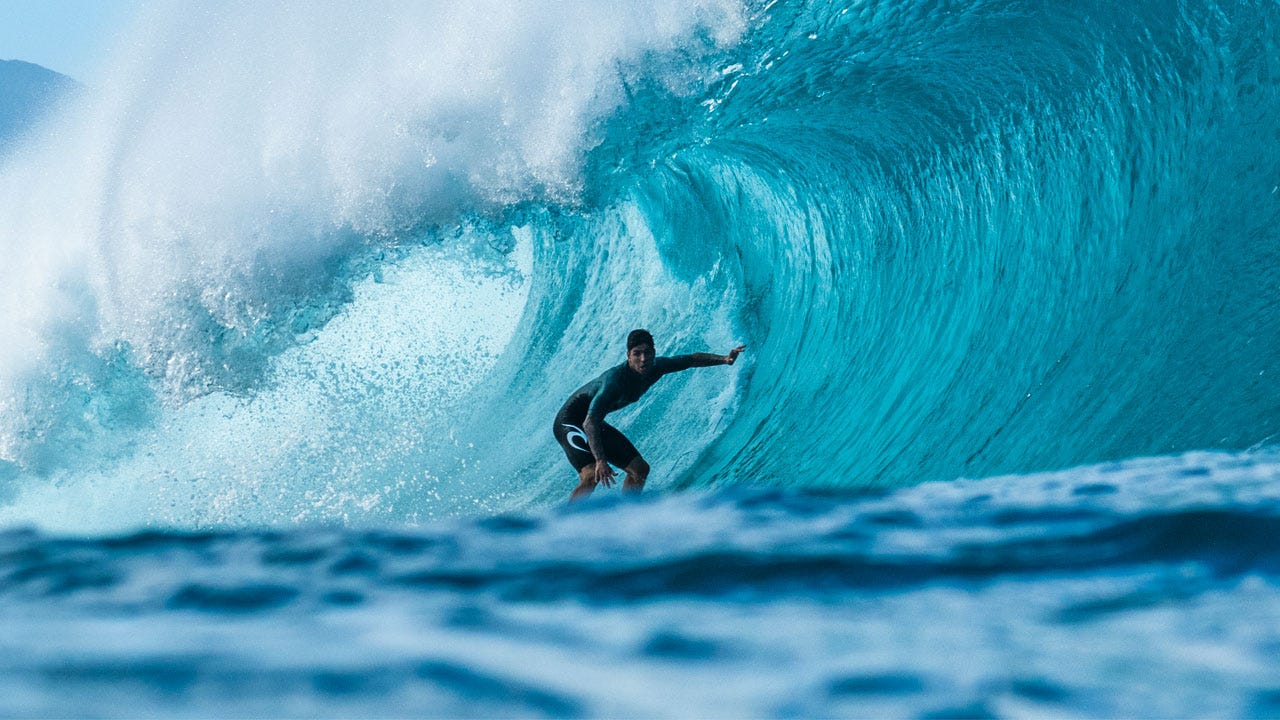 Shop E-Bomb S/S Camo
Shop Springsuits
Day Pack
Long days at the beach require a good amount of gear, especially if spending the day surfing. The F-Light Surf Pack has wet/dry compartments for that wet springsuit or wetsuit top, surf organization pockets for fins, wax, keys and more, and plenty of extra storage compartments for items that cant get wet. Add in durable materials and hardware for a pack you'll be taking to the beach for years.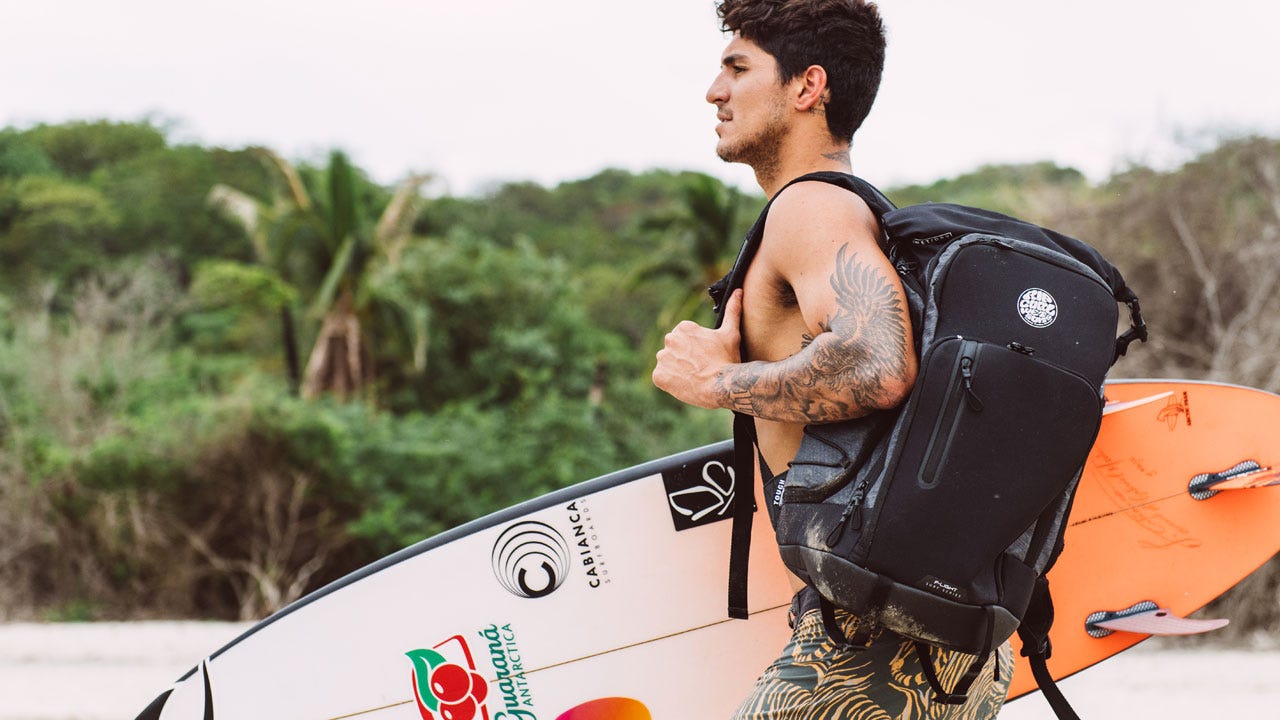 Shop F-Light Surf Pack
Shop Bags
An Aloha Shirt
Let's be honest... While you're in Hawaii, you'll be spending a lot of time at the beach... and a lot of time at the bar, or for those underage, the restaurant. You'll be out on the town. And in order to dress appropriately, you're going to need a great aloha shirt. Gabby's favorite? The El Tigre.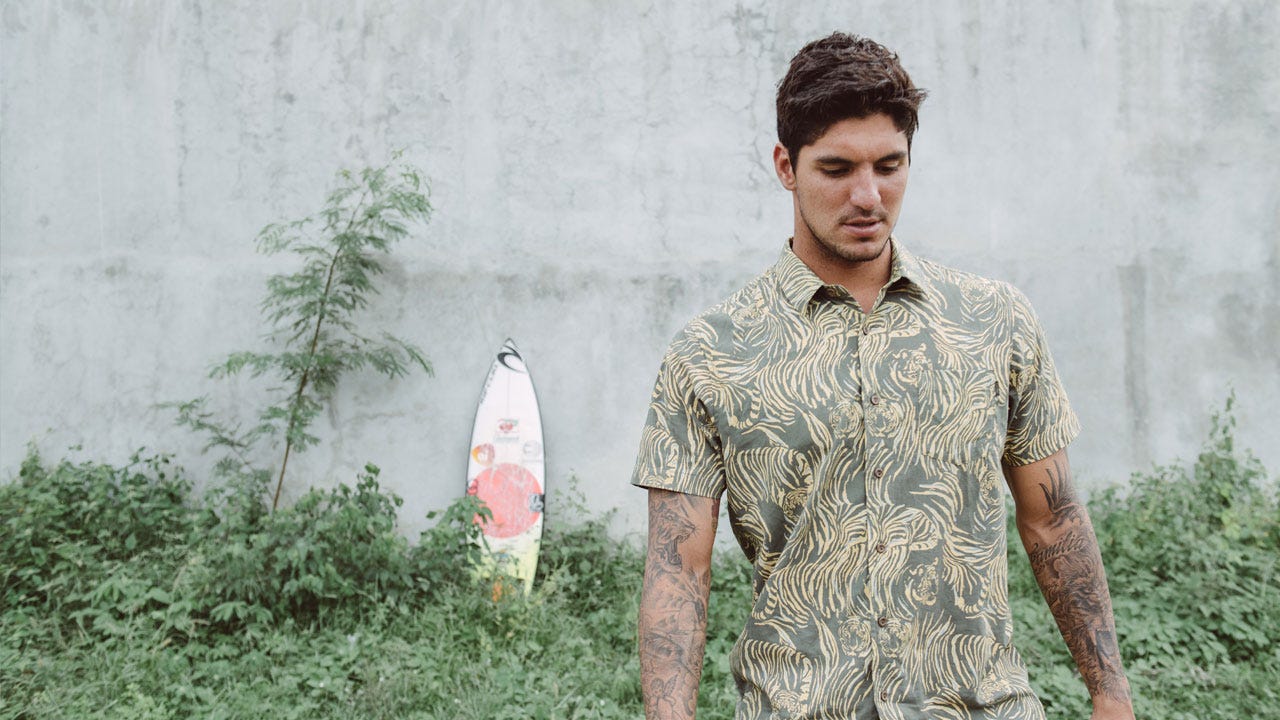 Shop El Tigre
Shop All Shirts
Hybrid Boardwalks
Waking up in Hawaii, your days plans are limitless. Whether hitting the lineup for a quick session, jumping in the pool, hitting the town or hanging in the house, a quality pair of hybrid boardwalks are vital. The Ranger Boardwalks are Gabby's trusted pair and our most versatile boardwalk ever. The Ranger features a contrast inner waistband, printed pocket bags, woven labels, quick dry fabrics and a pull-string waistband.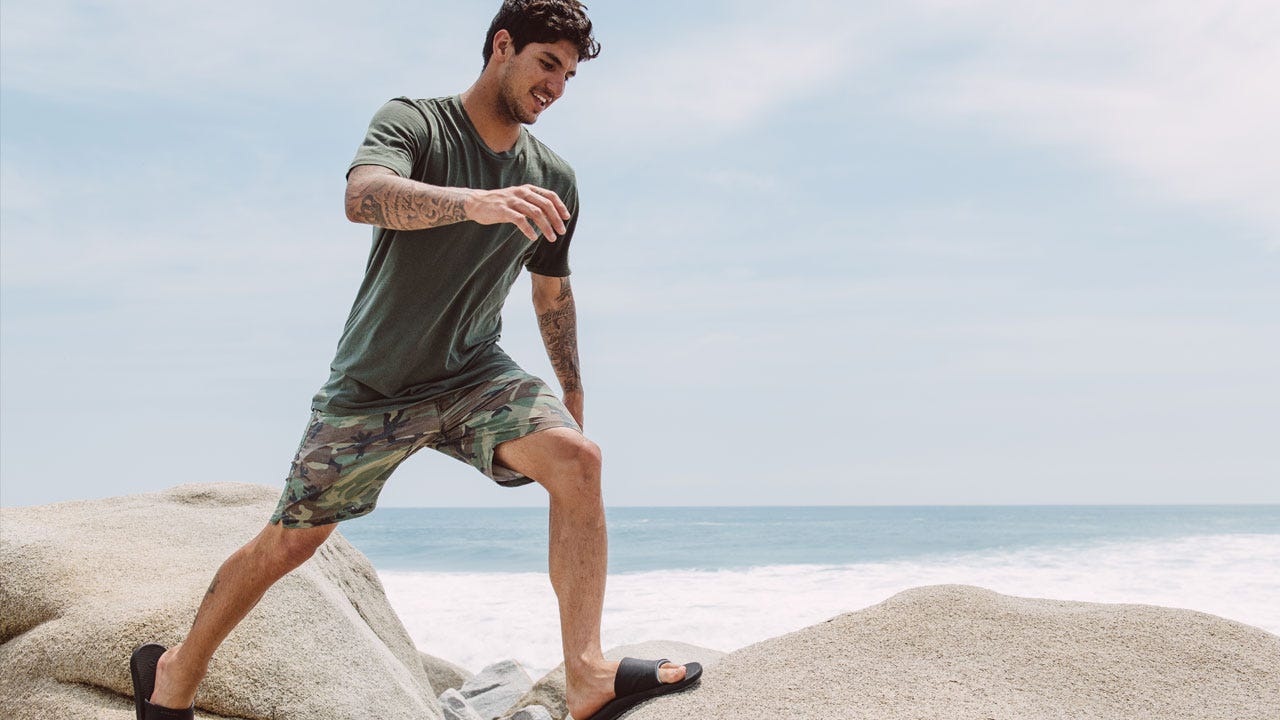 Shop Ranger
Shop Boardwalks
Tide Watch
When you're on holiday, you don't want to waste any time waiting around. You want to seize every moment and enjoy… whether it's relaxing in the sun, exploring the island or chasing waves. Having a good tide watch on your wrist will help you stay on track with any plans you might have, and will also ensure you're paddling out when the waves are best. Connected to Surfline, the SearchGPS 2 watch now gets real time surf conditions straight to your wrist. Not only that, but the SearchGPS 2 actually links up with Surfline cameras and captures your waves, letting you re-watch and share vision of your surf after your session.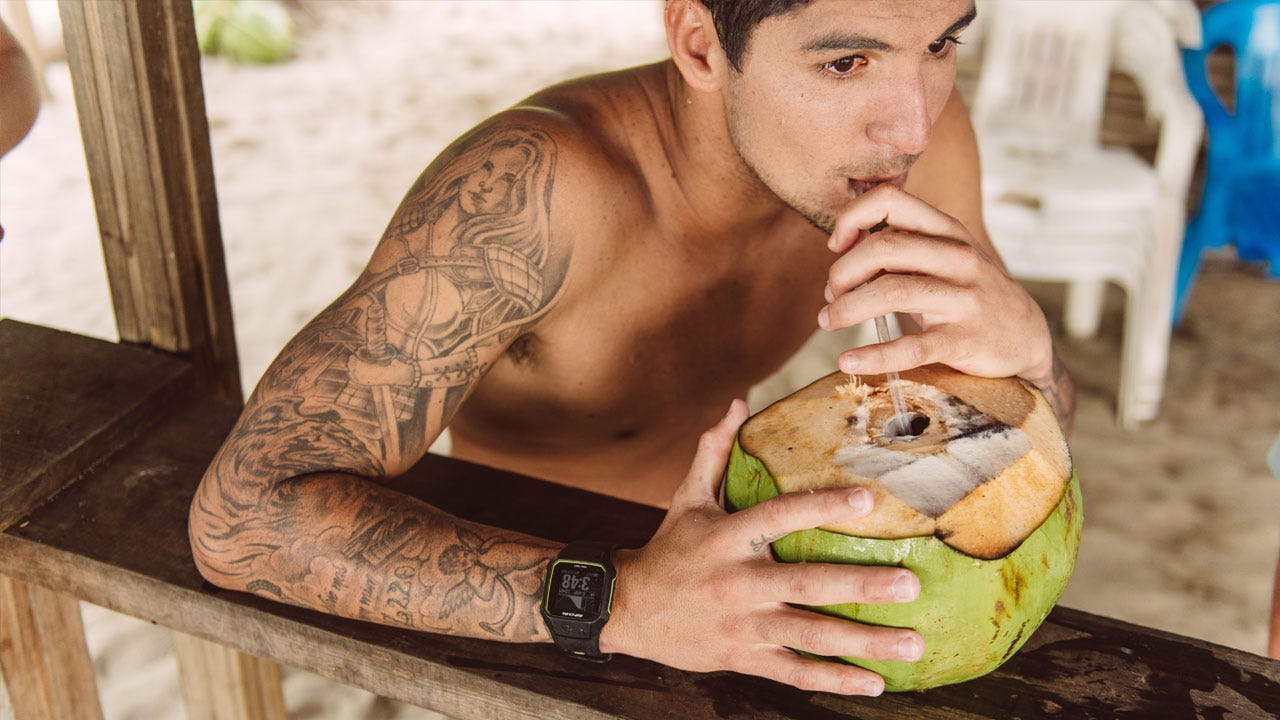 Shop SearchGPS 2
Shop Watches