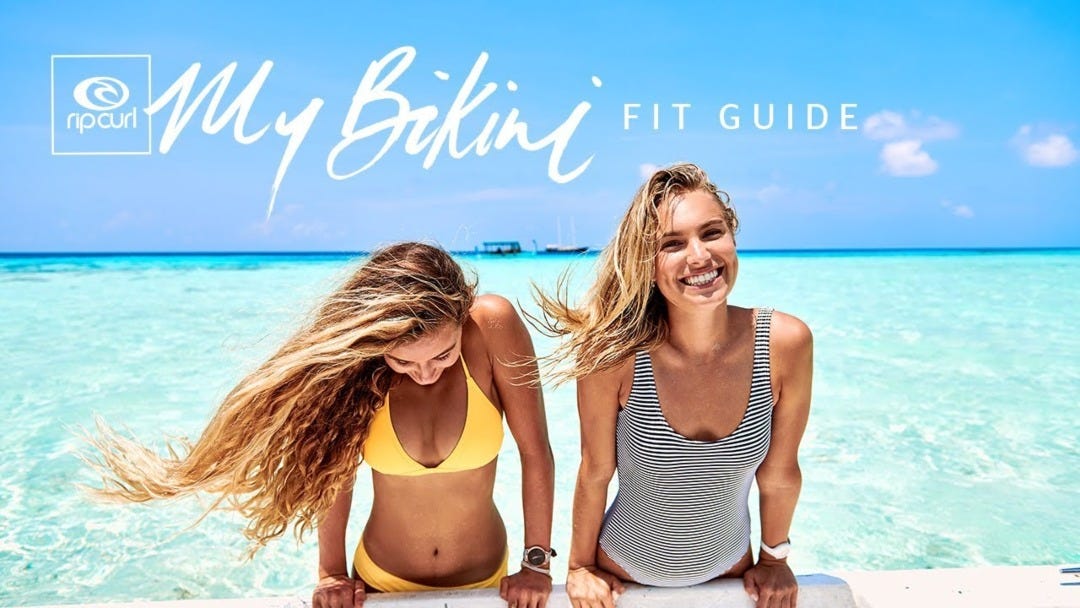 10/10/2018
The Best Bikini For Your Body Type, With Surfer Rosy Hodge And Swimwear Designer Nat Bortolotto
High leg, cheeky cut, bandeau, moulded cups… the options are endless with bikinis! Here, surfer Rosy Hodge breaks down what type of bikinis will fit your body the best.
Purchasing a swimsuit for summer is no easy feat. There are about 10,000 different styles of bikinis – from one pieces to skimpy bottoms, to high waisted pants, crop tops, triangles, bandeaus, the list goes on. And whether you're shopping online or in a store, all of the options can be overwhelming.
To help you narrow down the options, we asked our swimwear designer, Nat Bortolotto, to sit down with surfer Rosy Hodge and talk through what bikini cut best suits your body shape. Take the guessing game out of bikini buying! Here's your foolproof guide to the best bikinis for your body shape.
Happy bikini shopping!