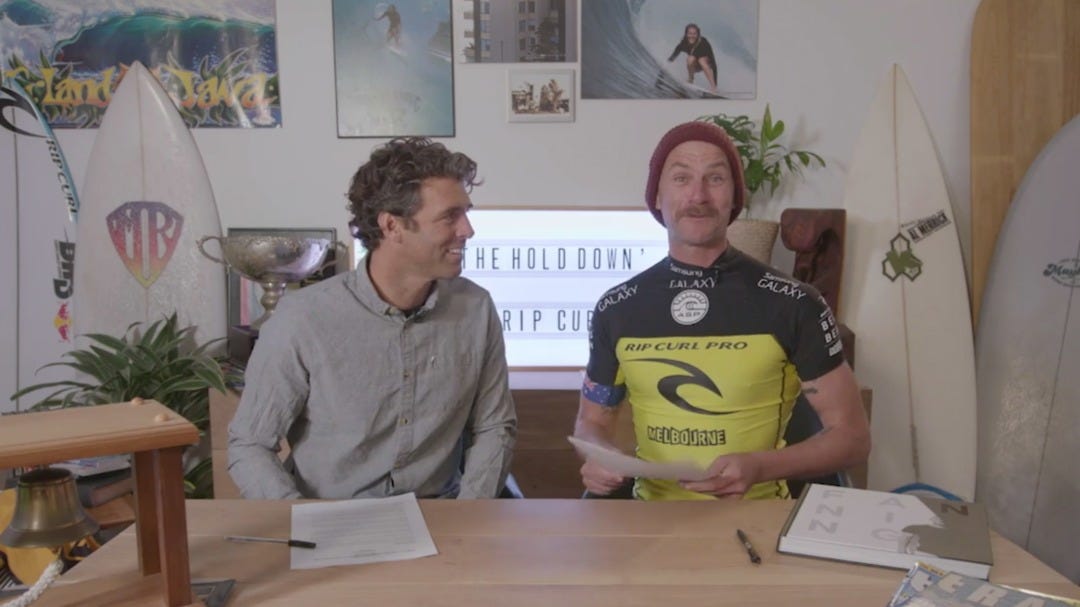 04/11/2019
The Hold Down: Top 5 Rip Curl Pro Bells Beach Moments
Ronnie and Vaughan Blakey talk us through the top 5 Rip Curl Pro Bells Beach moments of all time, in their latest episode of The Hold Down.
The Rip Curl Pro Bells Beach is the longest running professional surf competition in history, and it holds a very special place in surfing. The towering cliffs of Bells Beach carry with them a sense of mystery… you can almost feel the history, the stories and the incredible moments of triumph and devastation that they have witnessed over the past five decades.
In it's 58th year, Ronnie and Vaughan Blakey look back on the very best moments of the Rip Curl Pro Bells Beach. And we take our hats off to them, because choosing five sure couldn't have been easy!
Now all that's left to ask is… what'll happen this year?