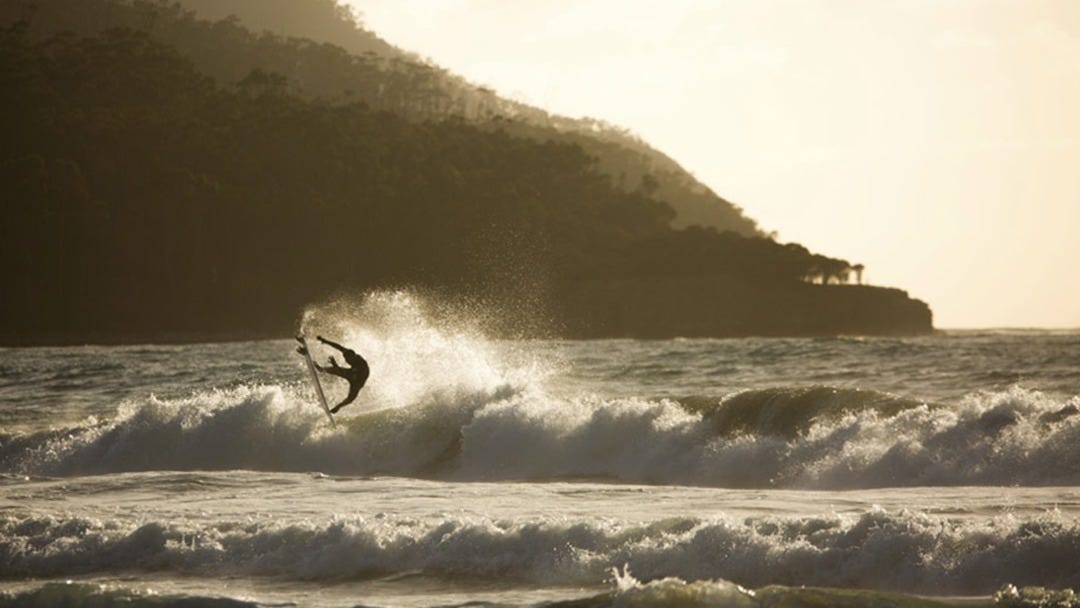 05/17/2018
Wetsuit Review: Mitch Crews Tests The 3/2 Flashbomb Zip Free In Tasmania
"Nothing particularly excited our crew about testing Rip Curl's wetsuit. Why? Expectation. They knew it would be the highest quality suits in our rubber quiver, and it didn't disappoint."
This is the first line in the review of Rip Curl's 3/2 Flashbomb Zip Free wetsuit in Surfstitch's latest wetsuit review, Winter Mission. Surfstitch took three surfers and ten wetsuits and let them loose in Australia's best cold-water testing ground – Tasmania. Mitch Crews was lucky enough to be the man selected to test Rip Curl's wetsuit of choice, the 3/2 Flashbomb Zip Free. Here's what he had to say about it...
"While some of the warmer suits in the selection felt heavier, or more restrictive, the Flashbomb felt elastic, retained heat, and dried super fast – perhaps because the lining doesn't get wet in the first place (seriously, water just beads off that fantastic orange fur)."
After Crewsy took the Flashbomb for a test run, Benny Reed of the band "Skegss" got to give the fine piece of rubber a go. What did he like? He partnered the suit with our Rubber Soul glovesfor a bit of extra warmth, and he was also impressed by the inner Flashbomb lining. He even fondled with the magnetic key pocket, because why not!?
Mitch, on the other hand, didn't get too fancy and justlet his surfing do the talking. On the last day he slid inside the zip-free entry, paddled out and unleashed the turn of the trip, on a short ride into a typical closeout, jamming on his tail with max applied torque, releasing fins briefly in a crescendo of dispersed water.
Did our Flashbomb improve his surfing? Probably not. But, did he feel warm and capable on that crisp Tasmanian morning? Absolutely.
Grab your Flashbomb before winter... but hurry, the chill is coming! Read original article by SurfStich & Stab