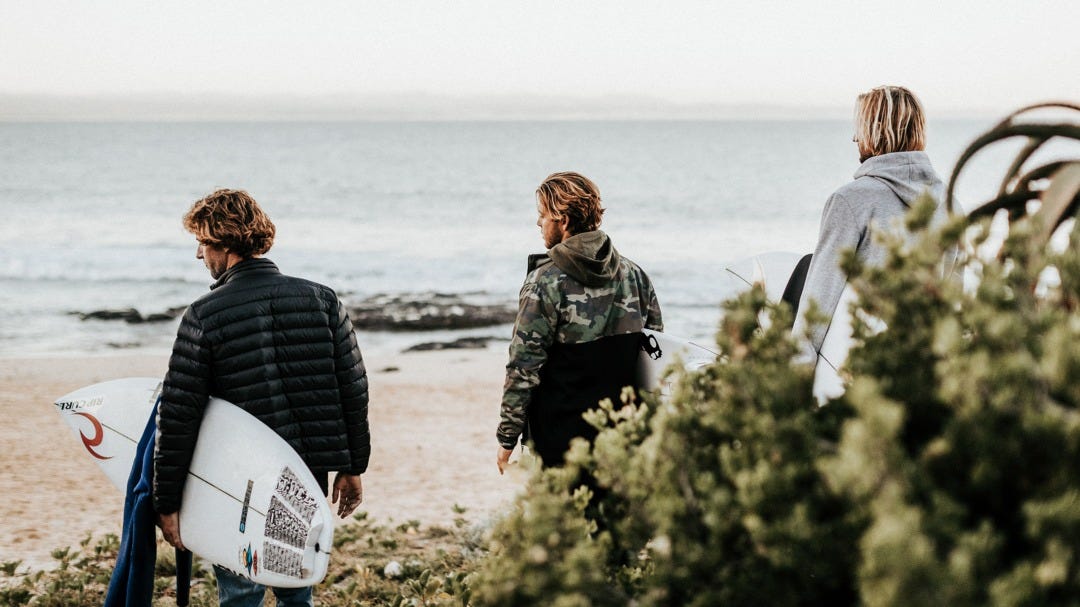 05/06/2019
What Is Rip Curl Anti-Series?
A breakdown of what Rip Curl Anti-Series is all about... and why you need it this winter.
When you're out on The Search, chasing remote waves and adventures, you rely on your equipment to help you battle the elements. And in winter, that becomes even more crucial. That's why Rip Curl Anti-Series was born – out of the need to be drier and warmer for longer, in a range of cold weather conditions.
Across men's and women's, Anti-Series is a range of apparel that you can count on. Each piece is designed with the very best weather-resistant technology, including DWR treatment and more. To help break down this technology, here is a brief list of what we aim to include across the Anti-Series ranges...
DWR Treatment
Rip Curl's top-end DWR Treatment provides the best in water repellent performance. This treatment reduces water absorption and keeps you dry in the elements.
Bonded Fabrics
Laminated and bonded fabrics reduce wind chill, which allows for ongoing thermal support.
Polar Fleece Lining
A soft polar fleece lining within the hood and upper internal body keeps your core warm in cold conditions. Look out for this lining in our Anti-Series trackies, too!
Concealed Seams
Anti-Series water repellent concealed seams are that extra defence against the elements, ensuring not a drop of water gets through.
Welded Zips / Zip Guard
Welded edging on zips prevents water absorption and allows for streamlined performance. In windy conditions, the Anti-Series Zip Guard keeps the chill out and the warmth in.
So, as winter creeps in and you start planning that next cold water Search mission, take a look at the latest Rip Curl Anti-Series range... stay drier, warmer, longer.