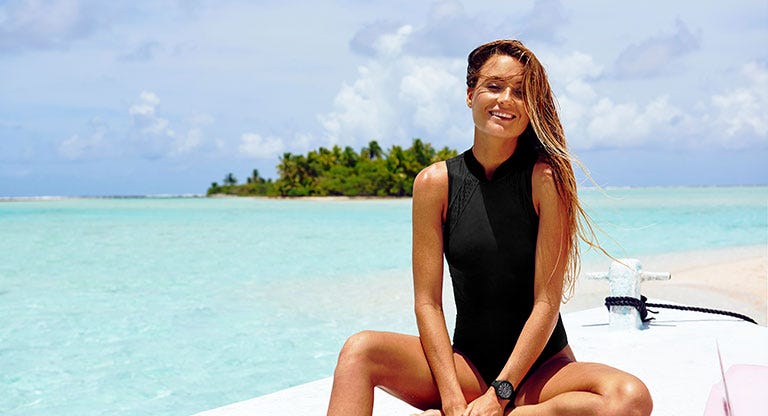 Alana Blanchard
Kauai, Hawaii
There are few surfers in the world known more prodigiously than Alana Blanchard. From her time on the World Tour to her years of bikini modelling, it seems that just about everyone knows Alana. She has grown up in the spotlight and never lost touch with who she was, what she wanted and where she was going. She is, and always will be, a surfer.
Born and raised on the lush and wave-rich coastline of Kauai, Hawaii, Alana now splits her time between her home island and her new home on the Gold Coast of Australia, with partner Jack and baby Banks.
Alana's Picks
Whether she's at home with her family, on the road with the Rip Curl Women's team or surfing in a tropical paradise, Alana Blanchard is one of the most stylish surfers in the world. She's always dressed to impress. Here, you can check out a few of her closet must-haves...