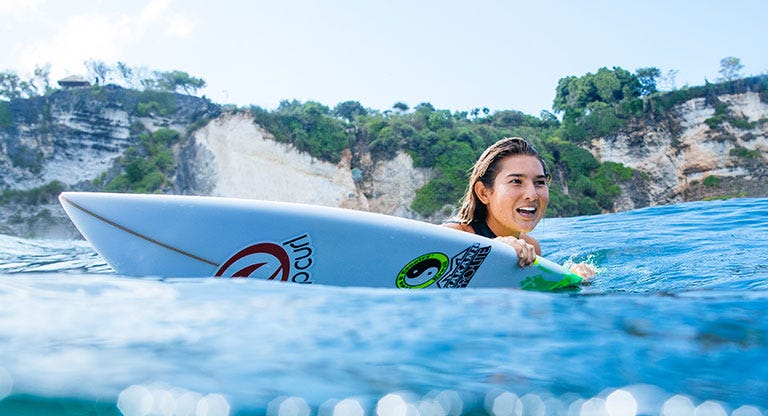 Brisa Hennessy
Part time in Fiji, part time on Tour
Raised in the jungle of Costa Rica until she was eight, transplanted to Hawaii for her school years and currently living on the tiny island of Namotu in Fiji, Brisa Hennessy is truly a citizen of the world.
Her transient childhood gave her access to some of the world's best waves, where she fell in love with surfing and honed her style to be both powerful and smooth.
With a smile always on her face and a perpetual positive attitude, Brisa has worked her way up the Qualifying Series ranks and has finally reached her goal of making the World Tour. 2019 will be her first year travelling the globe not with her family, but with the world's best surfers.
Carousel of Rip Curl products that Brisa Hennessy recommends