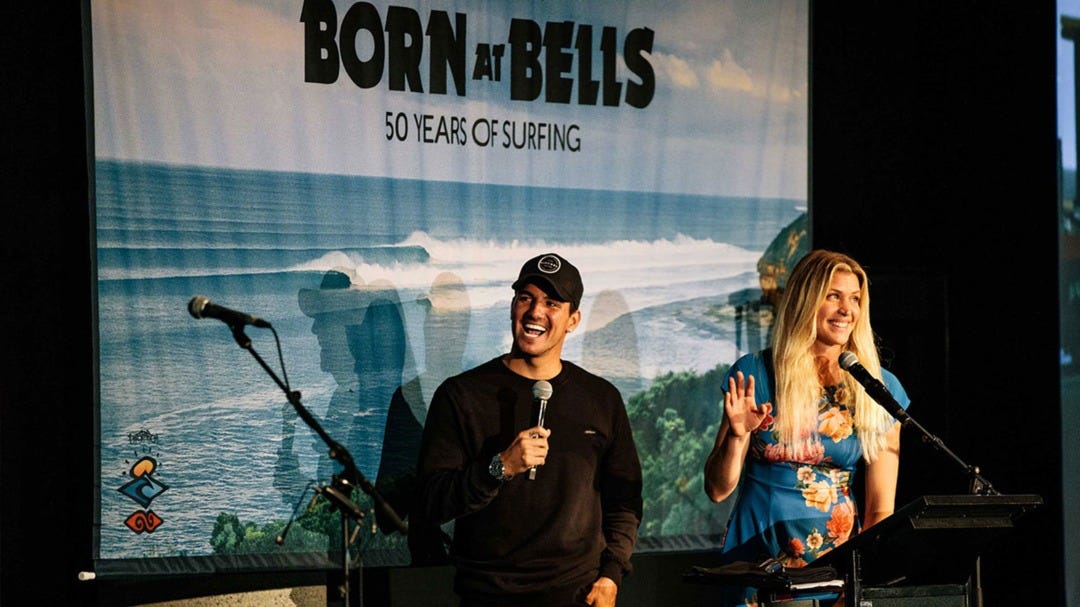 21/04/2019
Behind The Scenes At Rip Curl's 50th Birthday Party
A night to remember for Rip Curl crew, held at the RACV Resort in Torquay, Victoria.
2019 marks a big milestone for Rip Curl. 2019 marks 50 years of surfing, 50 years of the ultimate surfing company, and 50 years of Rip Curl. And if there's one thing Rip Curl knows how to do, it's celebrate a deserved occasion.
With the 50th birthday, Founders Doug "Claw" Warbrick and Brian Singer decided it was time to bring the company together – from every corner of the globe – and usher in the fifth decade of surfing at Rip Curl.
Employees from all over the Rip Curl company, from the USA to Canada, Brazil to Argentina, Thailand to Indonesia, Russia and South Africa, were flown to Rip Curl's birthplace, Torquay, Victoria, to attend a birthday party to remember.
With irreverence and tradition in mind, it was an evening for the books – the speeches, the talent, the crew.
Congratulations to all the crew at Rip Curl for ushering in another 50 years of surfing at the ultimate surfing company.