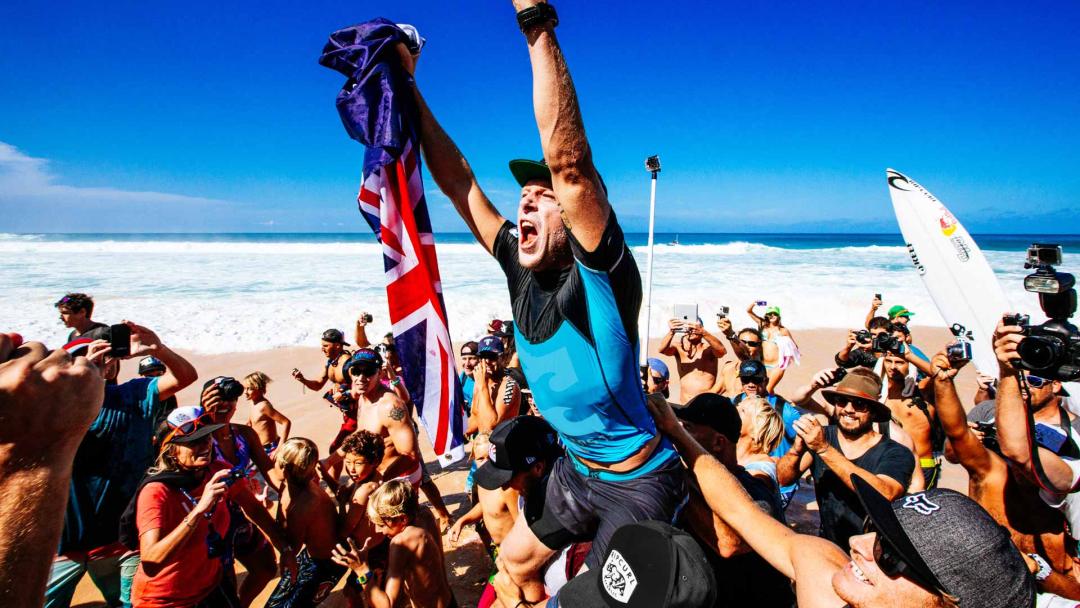 01/12/2022
Mick Fanning's Secret Weapon Released
Introducing the Mirage Activate Ultimate Compression Liner Boardshort
Rip Curl is proud to introduce Mirage Activate - the ultimate compression liner boardshort. Developed by 3x World Champion
Mick Fanning
and WSL Co-Medical Director & Chiropractic Sports Medicine Specialist Dr Tim Brown, the targeted technology within the boardshort helps you surf stronger for longer. It works by activating core surfing muscles to balance power, posture and joint alignment. The firm yet flexible fit also offers rash protection decreasing lactic acid build-up. This all amounts to boardshorts that let you perform at a higher level and recover faster.
"I was struggling with tight hips and a little lower back stiffness," explains Fanning about why he sought out the tech during his 3x World Title campaigns.
"I finally got my hands on a pair of the liners, put them on, went for a surf, and instantly it just felt like someone had grabbed my butt cheeks and lifted them together and made them real perky. What that did was ease up my whole back. The looseness that I felt in my mid back and upper back, I went surfing and didn't have any stiffness whatsoever."
"When you put these shorts on, it almost feels like someone has grabbed you from behind and given you a lift," continues Dr Tim Brown. "It really helps to align the body, it helps to make your body feel more powerful and, in fact, it helps your performance the first time you put them on."
Other technical features include hydrophobic quick dry coating, body-mapping silicone grip, resh-free fly mesh, Surf Grip Waistband, secure lock drawcord, aerotech outer shell, and recycled Mirage Pro fabric.
The shorts come with a 30 Day Performance Guarantee, where you can return them for a full refund or credit if you're not 100% stoked with how they work.
Head to your closest Rip Curl store or boardshort stockist to try some on and feel the difference. Or, check them out online
here
.
Get Fit With Mick and Train like a 3x World Champion, from the comfort of your own home: