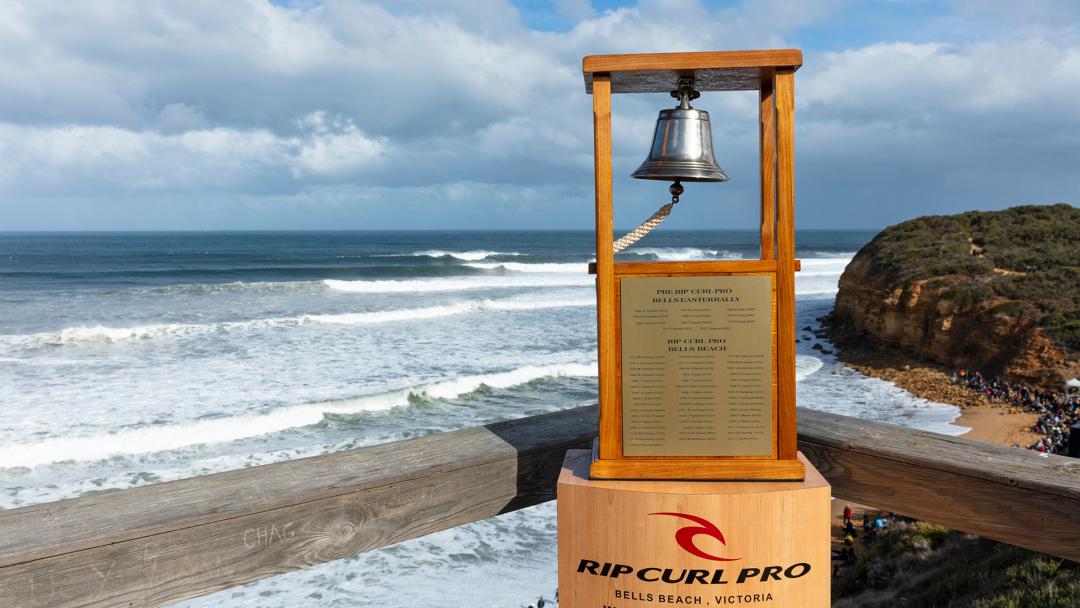 03/04/2020
Rip Curl Presents: Mick Fanning Week
Looking back on some of 3x World Champion Mick Fanning's greatest hits…
There's no one quite like Mick Fanning. A 3x World Champion. A man of the people. The myth. The legend. The fair dinkum Aussie bloke. Michael Eugene Fanning.
In honour of Mick, and as a highly productive way to spend this newfound spare time that many of us have, Rip Curl is proud to present…. Mick Week.
Throughout the coming week we'll be gifting you some of Mick's greatest hits – old and new, well viewed and never-before-seen. With a new episode dropping each day at 1pm, you'll have more than just breaking news to look forward to each day...
So lock the door, shut the blinds and keep the surf stoke alive with your daily dose of some of Mick Fanning's greatest hits, in the limited-time-only digital event, Rip Curl Presents: Mick Week.
---
---
30th March 2020
Mick is Back: The 3x World Champ Finds His Feet After Injury!
And it just so happens to be during the swell of the year…
There are a lot of special things about surfing life on the Gold Coast… the perfect points, hidden beachies, secret bombies, the warm water, the sand so soft it squeaks, that seemingly endless sunshine… the list goes on. But there's one thing in particular that makes surfing on the Gold Coast unlike any other. It's that certain time of year, sometime around March, when the weather patterns make magic happen. Without fail, about three months after the new year, a cyclone swell hits the southeast Queensland coastline and it lights up those point breaks to perfection.
It's fitting, then, that it's just at this time that the 3x World Champion Mick Fanning, Coolangatta local and Gold Coast legend, was ready to get back in the water after injury.
This past August, August 2019, Mick was on a Stab in the Dark trip in South Africa when he tore his ACL, with an estimated recovery time of 6-12 months. In an effort to help speed up recovery Mick flew straight home and landed on the surgeon's table.
Now, the 3x World Champ is not new to injuries – his list includes a torn hamstring, an injured ankle and many more. He knew what was required to get back in the water, and he set his sights on this sacred time of year for swell on the Gold Coast.
Now, seven months later, well… we'll let the video do the talking.
---
31st March 2020
Crosby and The Mentor: Mick Puts Crosby to Work In and Out of the Water
Inside the infamous Gold Coast home of 3x World Champion Mick Fanning, as seen by Crosby Colapinto.
It's not every day that you get invited into the home of 3x World Champion Mick Fanning, no less invited to stay for weeks on end. But a few weeks ago, that's just what happened to Crosby Colapinto during the best swell of the year on the Gold Coast.
The up-and-coming Californian surfer has had the chance to get to know Mick over the past few years, spending time with him on Rip Curl trips and surfing with him around the world.
Mick understandably has an eye for talent – and he's decided to take Crosby under the wing and provide a bit of mentorship.
Mentorship that means his house is open, his spare room is available, and when swell is on tap Crosby is more than welcome. So without further ado, tune in and see what it's like to stay in the home of 3x World Champion Mick Fanning… rent paid in chores (clean my jetski!) and lessons learned in the lineup.
Stay tuned for another episode of Rip Curl Presents: Mick Week, coming to your screen tomorrow at 1pm.
---
1st April 2020
Get Fit With Mick: Mick Fanning Takes You Through His At-Home Surf Workout
Train like a 3x World Champion, from the comfort of your own home.
One of the hardest parts of exercise is simply knowing what do to, and how to do it, in order to achieve your goals. With countless online YouTube tutorials, different trainers giving varying advice, friends passing on their personal tips and tricks… it's hard to know where to start, and what will give you the results you're looking for.
As a surfer, one of the reasons you might spend your precious time doing exercise is because you want to surf better, or at the very least, you want to be surf fit. This is a guiding principle in every surfer's workout – including, of course, 3x World Champion Mick Fanning.
Mick has decided to help take the guesswork out of it and give you a bit of insight into what he does, as a professional surfer, to keep his body healthy, fit and ready for the surf.
The following routine is a go-to for Mick Fanning, and with his guidance, it can be a go-to for you now as well.
Enjoy as 3x World Champion Mick Fanning takes you through his at-home surf workout. It doesn't take much to follow along – all you need is 20 minutes and a bit of spare floor space.
---
2nd April 2020
Mick the World Surfing Champion
Relive the moments that shaped Mick's 3x World Titles.
Winning one World Title isn't easy. Winning two is even harder. But, winning three? It's a personal and athletic feat that edges closer to the borderline of impossibility. To win three World Titles a surfer has to have the stamina, and determination, to look down that idea of impossibility and defy the odds.
Those that do join an elite club, their company few, far between and highly esteemed. Mick Fanning. Tom Curren. Andy Irons. Carissa Moore. The list stops there.
Today, we take a moment to look back on the moments that mattered the most… the moments that shaped Mick Fanning's 3x World Titles.
After all, you can't have Mick Week without a trip down memory lane…
---
3rd April 2020
Rip Curl Presents: Rip Curl Pro Bells Beach Week
Even though the Bell can't be run this Easter, it doesn't mean we can't take a trip down memory lane and celebrate the most iconic Rip Curl Pro moments in history…
The Rip Curl Pro Bells Beach is one of the most iconic events in surfing. Its history is so rich that the event, held over Easter Weekend every year, has become something of a pilgrimage for surfers. A rite of passage… a trip that every surfer dreams of taking.
This year the Rip Curl Pro isn't able to run over Easter Weekend – the first time the world's best surfers won't be drawing lines on the blue corduroy of Bells Beach. But even though the bell won't be rung this April, we still have a chance to celebrate the history of surfing's most iconic Championship Tour event.
Over the next week we'll be taking you on a trip down memory lane, sharing the very best moments of the Rip Curl Pro Bells Beach over the past six decades.
So bunker down, grab the fam and take a trip down memory lane and through the hallowed cliff walls of Bells Beach, in Rip Curl Presents: Rip Curl Pro Bells Beach.
---
4th April 2020
At the Movies with Mick
Rewind a few decades through Mick Fanning's greatest hits.
Let's face it. You can't have a Mick Week without looking back a few decades. Back to when VHS players were a thing. Back to when a surfer would go on a surf trip and you'd never know until the movie came out… no Instagram Stories, no Facebook updates, no service.
It could be nostalgia talking, but looking back really makes you appreciate that space – and it definitely makes you appreciate the products that space created. Like, for instance, some of Mick Fanning's greatest hits.
Mick, Myself and Eugene. Fanning the Fire. Classics! All-time! If you love surfing, you love these movies.
So while we all have a bit of time on our hands, we thought we'd cap Mick Week off with a trip down memory lane. Enjoy.