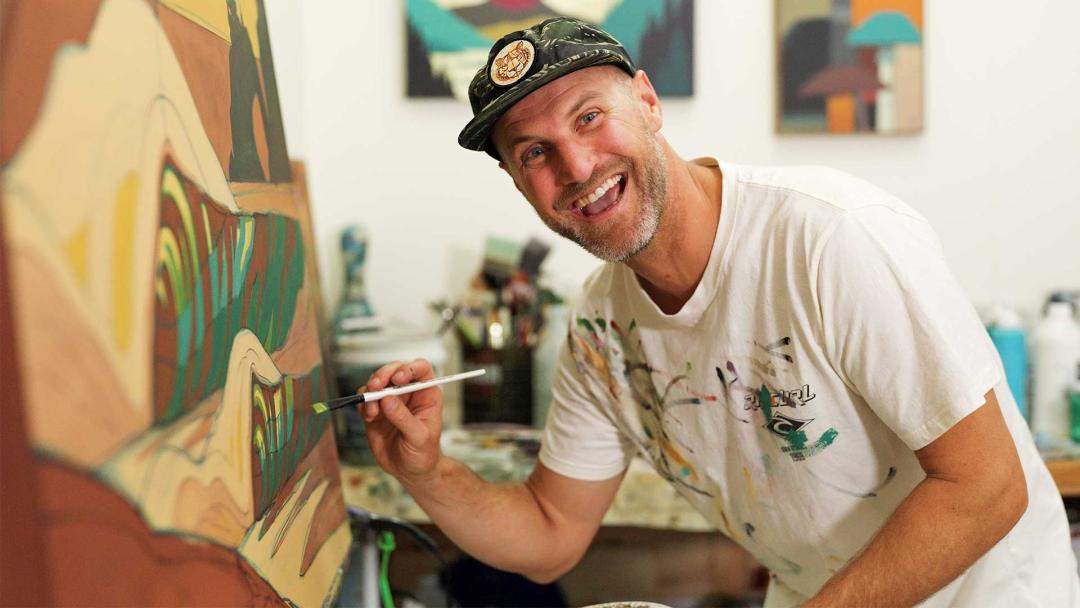 02/08/2022
Rip Curl WSL Finals Artist Spotlight: Meet Erik Abel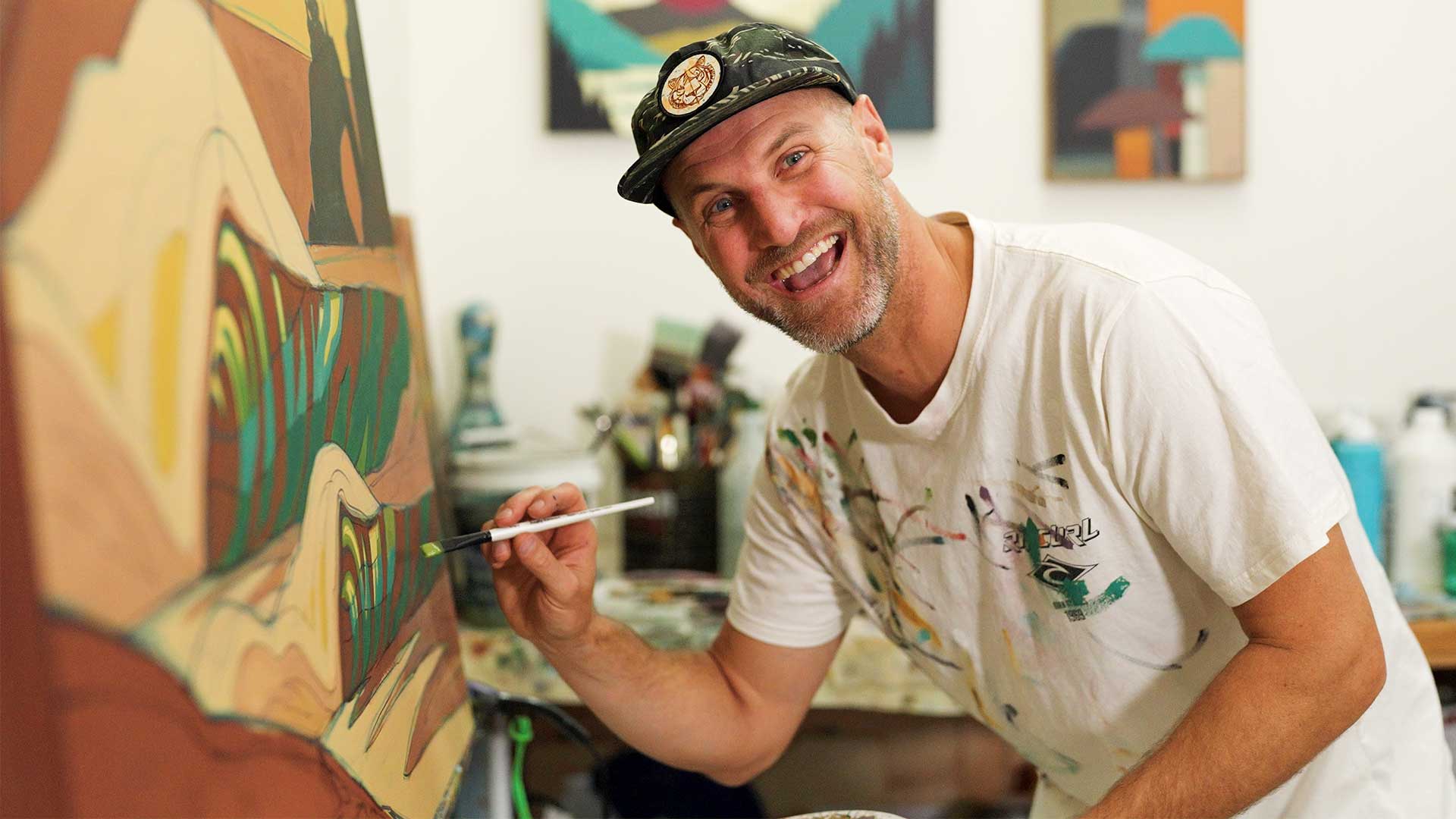 Inspired by his environment and experiences, artist Erik Abel's work reflects a deep connection to the ocean, surfing and travel.
"As long as I can remember, art and water have been my two favorite things," Abel explains.
Born in 1980, Abel grew up around Ventura, CA where he learned to surf and fish. Exploring the nearby Channel Islands with his father and uncles, he was exposed to the beauty and rawness of nature from a very early age.
But it wasn't all hard-charging outdoor adventures for Abel, he was also born with a love for creating art. His school notebooks filled up with doodles as he sought to express what he was feeling out in the wilds.
"To me, the ocean and making art were one in the same. An inherent expression of spirit, fun, nature, and freedom," Abel explains.
When he was only 17, Abel landed a gig working at Roberts Surfboards airbrushing boards. It was the foot in the door he needed to take his budding art career to the next level.
"It gave me insight into the core of surfing and I was able to experiment riding different types of boards all the time," he continues.
After high school, Abel traveled throughout the U.S., Mexico, Costa Rica, Panama and Belize, where he surfed and continued to develop as an artist. He even spent a brief stint working as a self-taught tattoo artist.
In 2000, Abel headed to Southern Oregon to pursue a Bachelors of Fine Arts with a focus on painting and graphic design at Southern Oregon University. He spent the next decade bouncing around the PNW, LA and Ventura with a long, soul-searching stint hunting waves and inspiration across the South Pacific.
Abel is now focused on his art career and raising a family back in Southern Oregon. His original pieces have been featured in galleries across the country and abroad while his commercial work has attracted big-name clients. Abel is also dedicated to giving back to environmental and humanitarian projects through nonprofit partnerships, exhibitions and commercial projects.
You can see more of his work at AbelArts.com
.