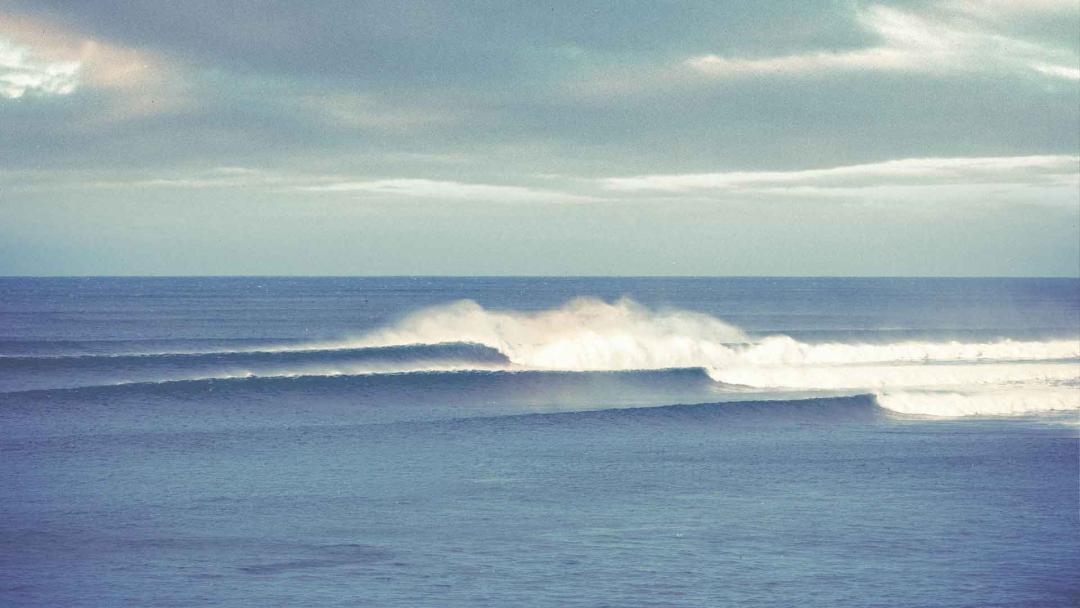 31/03/2022
The Ultimate Guide To The 2022 Rip Curl Pro Bells Beach.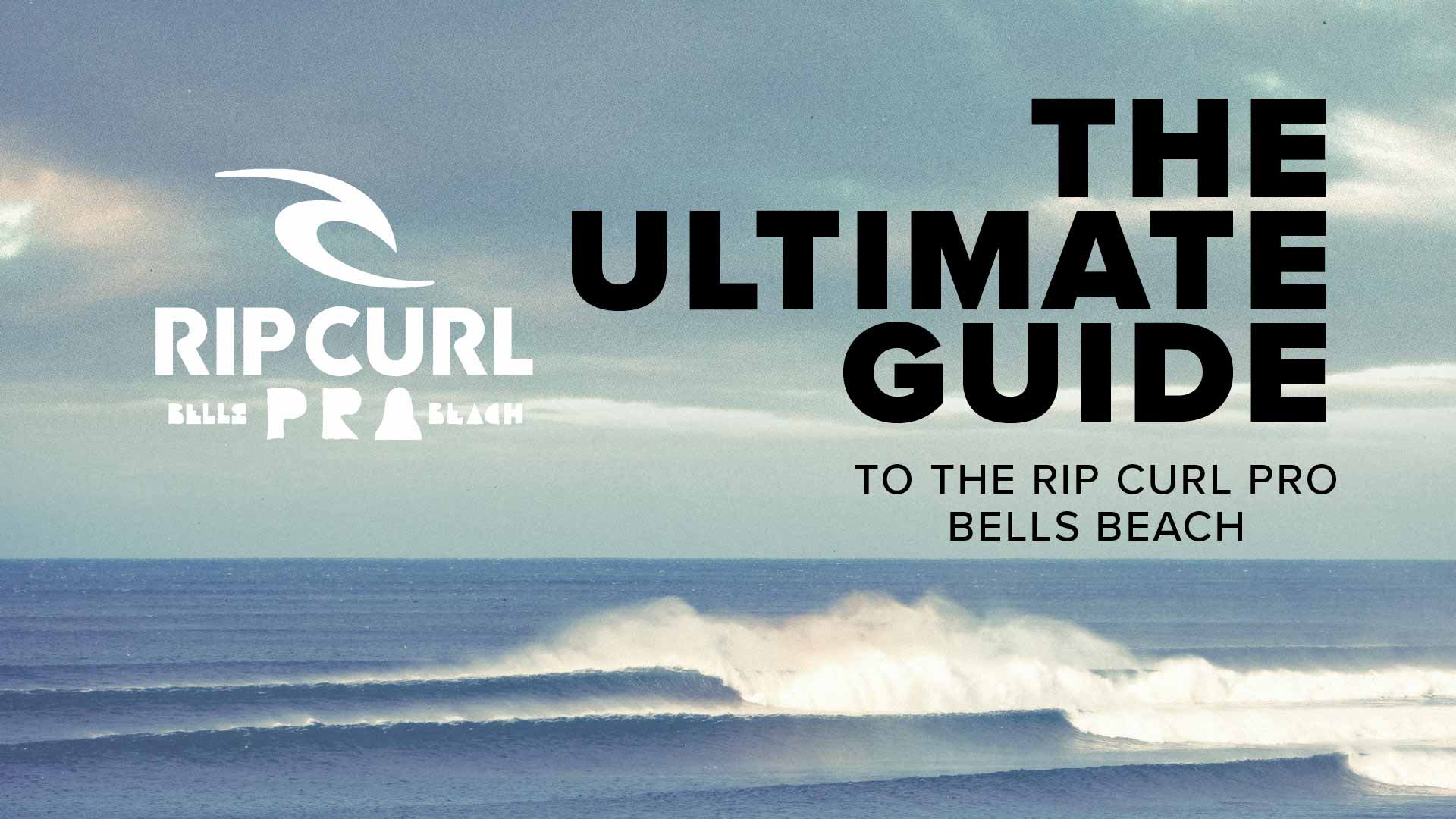 Directions and parking, what's on and what to bring.
This is your ultimate guide to the 2022 Rip Curl Pro Bells Beach.
Torquay is a quaint, coastal town at heart. There are endless stories, quirky characters, quiet little nooks and crannies, and secret waves just around the corner (sorry no stitches here!) Despite its worldwide acclaim and popularity, there's a lot to take in and heaps happening at Easter. Having a bit of local knowledge goes a long way. For example, every punter's first question is, "How do I get to the Rip Curl Pro at Bells Beach?" Well, simply typing in, "Bells Beach" to Google Maps renders a surprisingly vague result. Named after mariner, William Bell, who claimed the land in the 1800's, technically, Bells Beach is a coastal locality spanning from where Bones Rd intersects the ocean, to Point Addis. Great trivia, but where's the comp!? Well, the competition site sits roughly halfway between those two spots. Never fear, we'll get you where you need to go, and word you up on all things Bells below.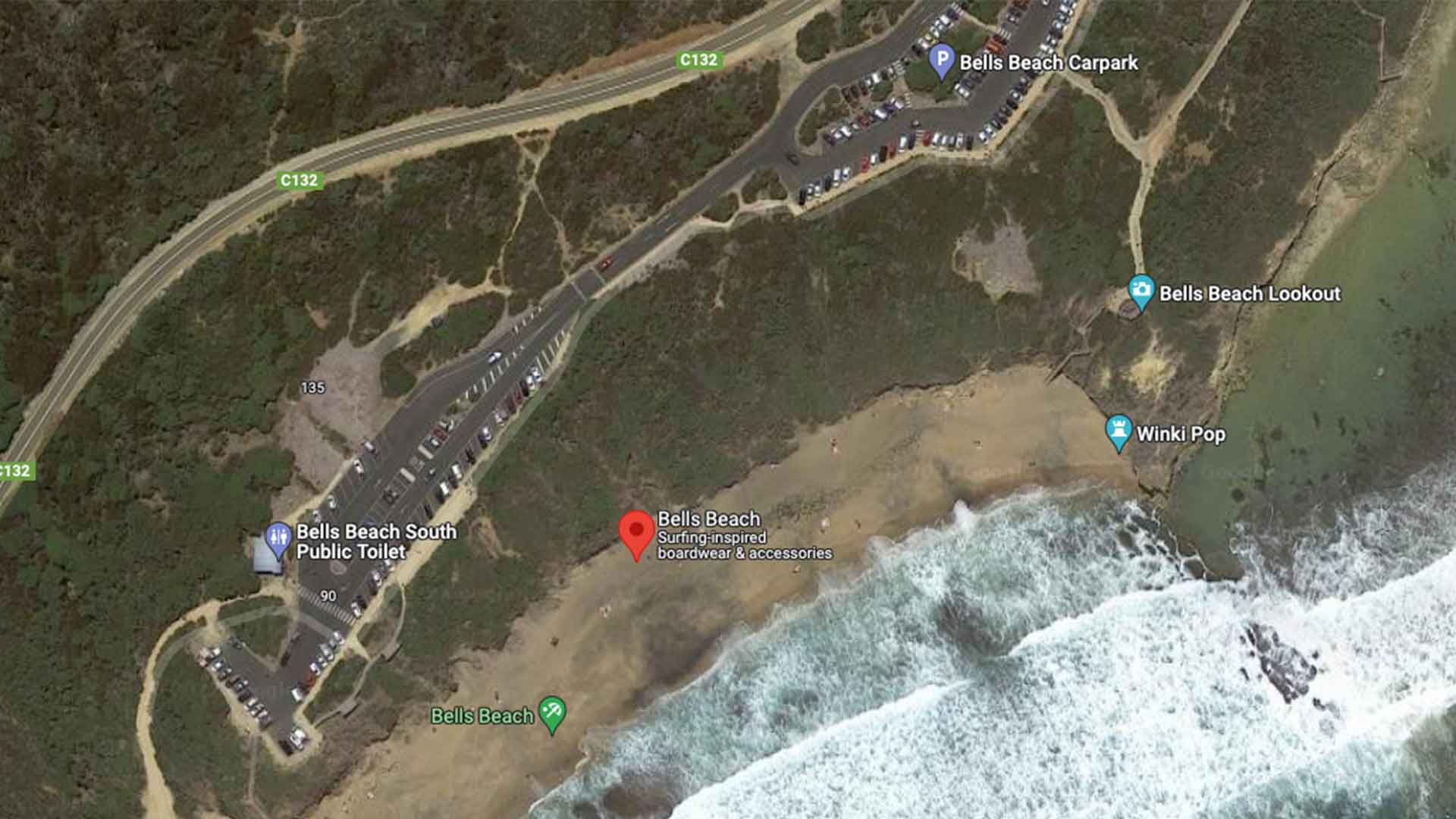 Getting To Bells
Directions & Parking
From the Rip Curl Flagship Store in Torquay, get on the Surf Coast Highway. Drive all the way down past the footy oval. Then, take the second exit, heading up the hill towards Jan Juc. You're now on the Great Ocean Road. Stay on the GOR, take a left down Bells Boulevard. Take it slow, there are some concealed driveways along this stretch and these roads are often thoroughfares for local wildlife too. Keep your eyes peeled for echidnas and kangaroos. Soon enough you'll hit a T-intersection at Bones Road, turn left! By now you'll see the official car park Bells-adjacent, a perfectly groomed 8-10ft swell (we hope!), and many others like yourself eager to watch the action… Follow the bouncing ball from here into the car park. The staff will collect a $5 parking fee and usher you to the best available spot. You made it!
Walking In
Prefer to stretch your legs? Take the Bells Track! This scenic stroll runs from Jan Juc, where there's ample free parking, to Bells Beach where the competition is held. It's relatively low intensity and beautifully scenic, with local vegetation and ocean views for the majority of the trek. There are a few benches along the way for those keen to stop and take it all in or catch their breath. Spanning a little over 3kms long (or 2 miles), the Bells Track is also part of a larger network of Surf Coast Walks that connect from Point Impossible to Aireys Inlet, if you want more.
Riding The Bus
The shuttle bus is a great way to get into the event with the whole crew. There are hourly services from the Rip Curl Car Park (on the half hour). Stops and run-times below. Make sure you're checking the Rip Curl socials (listed below) for The Call. The daily bus service may stop running earlier if the event is called off for the day.
Friday 15th April 8:30am – 5:30pm,
Saturday 16th April 8:30am – 5:30pm,
Sunday 17th April 8:30am – 5:30pm,
Monday 18th April 8:30am – 5:30pm

Pick Up At Rip Curl Store, Torquay
Stop at Wyndham Resort Bus Stop
Stop at Peppers The Sands Resort Bus Stop
Stop at Doc Hughes/Front Beach Cafe Bus Stop
Stop at Bells Street Art Gallery Bus Stop
Stop at Bird Rock Cafe
Stop at Rip Curl Pro Event Site

Tickets
Tickets for the event can be purchased at the gate from the first day of the waiting period.
Ticket Prices:
Festival Pass – $35 (Concession – $10)*
Day Pass – $10 (Concession – $5)
Car Parking – $5
Kids (Under 16) – Free

*Due to capacity limitations at Bells Beach, Festival Passes do not guarantee entry on the day. Capacity limitations are put into place to ensure the continued preservation of the Bells Beach surfing reserve. Please note all Rip Curl Pro patrons must be fully vaccinated or have a valid medical exemption to enter the Rip Curl Pro event site as per Victorian Health guidelines. Unfortunately, no dogs are allowed on site.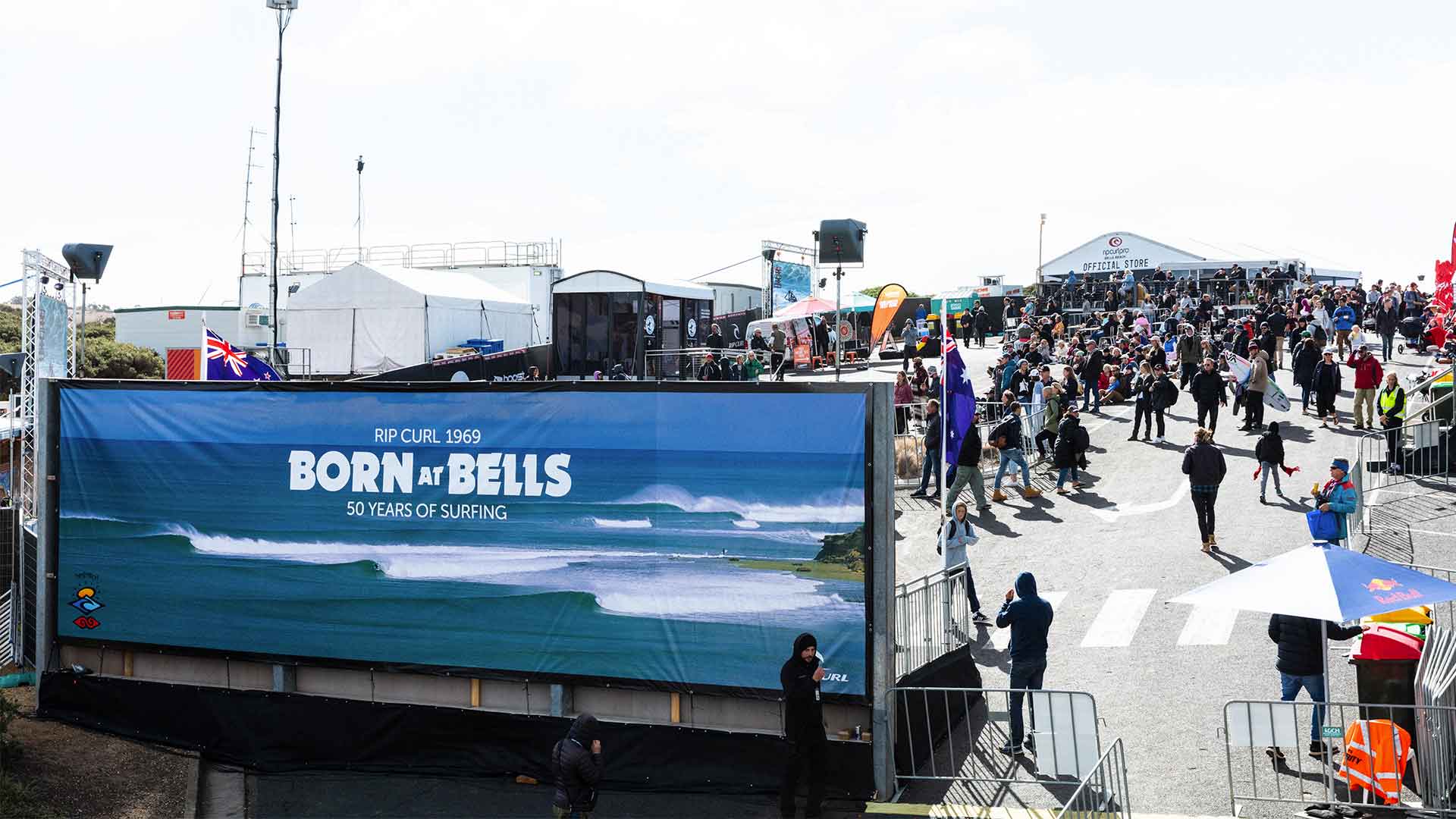 What's On
Rip Curl Flagship Store
If you're in Torquay during the event checkout the Rip Curl Flagship Store at 101 Surf Coast Hwy. The store is packed with our latest threads, surfboards, wetsuits, and equipment. Plus, we'll be screening the Rip Curl Pro live outside the boardstore. Relax in the sunshine and watch the world's elite wreak havoc on our favourite right-hand points.
Go Surf!
When in Rome, do as the Romans do. When on the Surf Coast, surf! If it's a lay-day and the event isn't running you can still catch a wave at one of the magnets along the coast. However, if you're surfing at WinkiPop, remember that the WSL do run the event there from time to time. Keep an eye out for officials and respect the call so that when it's on, it's ON!
Stay in the Loop
Is the Rip Curl Pro on today? We'll be doing daily updates on our socials each day of the waiting period. We'll let you know The Call so you stay informed and don't miss out when it's ON!
Official Event Page: Rip Curl Pro Bells Beach
Instagram: @RipCurl_AUS
Facebook: @RipCurlAU
Twitter: @RipCurl
TikTok: @Rip_Curl

Welcome to Country
Friday, April 7th at 9:30am. Welcome to Country and Smoking Ceremony by Wadawurrung Traditional Owner, Corinna Eccles. Onsite at Bells Beach. Come and be a part of a beautiful Wominjeka (welcome) ceremony which gives yannabil (visitors) permission to enter the traditional lands at the Rip Curl Pro and pays respect to our first nations people.
​​Get A Photo with The Bell
Like you needed another reason to sign up to Club Rip Curl. Loyal surf fans who join our crew during the event waiting period will get to pose with the most prestigious trophy in the business. When the event is on the Bell will be down at the site at Bells Beach. When the event is off for the day you can sign up and take your pic with the Bell at the Rip Curl Flagship Store at 101 Surfcoast Highway, Torquay.
​​Join the Swellian Army on the Sand at Bells
This year we'll have Bay 13-esc hijinks led by two of surfing's loosest cannons, Ain't That Swell podcast extraordinaires, Jed Smith and Vaughan Blakey. It's with equal parts trepidation and fanfare we welcome Smivy and Deadly to shores of Bells Beach. If you'd like to join the ranks of their rowdy brigade tickets are available via Ozticks.
​​The Decal Arts Exhibition
Get down to the Sou'West Brewery, Wednesday 13th April, 6pm for an exhibition of graphic surf exploration. Each art piece is done on a surfboard, cut out and framed. Each piece will tell a story behind the surfboards decal. It's free entry and you can sample a refreshing ale while you soak up the epic artwork.
​​Live Entertainment at Bells Beach Event Site
Sunday 10th April - DJ set by DJ C-Bu at 3pm
Wednesday 13th April - Budjerah @ 3pm
Club Rip Curl
Sign up and join Club Rip Curl for your chance to win a surf with Mick Fanning. Coming soon, our new membership program will connect and reward Rip Curl crew for purchases, surfing and much more!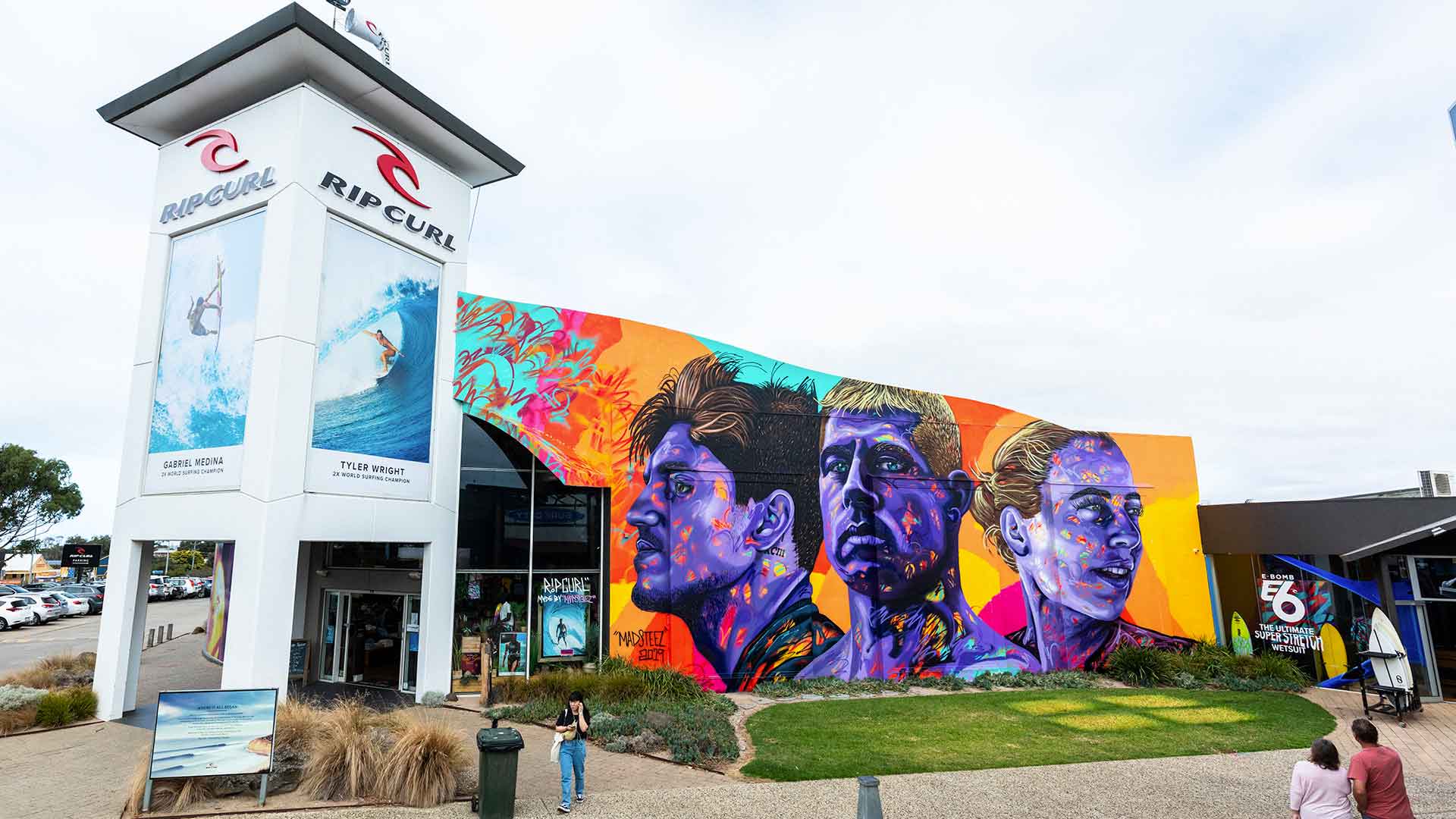 Pack Ya Bags
Wondering what to bring to Torquay? Well, predicting the weather on the Surf Coast is notoriously fickle. Five seasons in a day. If you don't like the conditions, just wait 20 minutes… they're bound to change! Below we've got our picks for embracing the elements, fending off the sun, catching a few waves, and just generally winning at the event. When you're prepared, there's nothing better than feeling the cool offshore breeze lap over the dunes and into the surf. Do it in Rip Curl style with ultimate comfort.
So, we're currently experiencing a La Niña weather event for the second year running. We've seen warmer waters, more easterly wind and swells and lots of rain grace our shores recently. A warm, windproof & water resistant jacket is a must when you're on the beach. The Anti-Series collection is chocked full of layers, perfect for braving the cold, wind and rain. Get one sorted for the event, you won't regret it!
Shop Anti-Series Range
The sun is sneaky down our way. If you've posted up on the sand and are watching heat after heat, even if there's a chill in the air, there's a good chance you'll get burnt. Protect yourself from all of the above.
Shop Womens Hats
Shop Mens Hats
Shop Sunscreen
Sitting on the sand is part and parcel of being at Bells. The slopey wave-groomed dunes are like a natural amphitheater. The vibe is electric. But! No one likes wet bum. Pick up a beach blanket, ideally with one waterproof side to sit on the beach. Here's some we prepared earlier: Paradise Beach Mat and Surf Series Change Mat
Beware the front row seats! If you plonk down on the sand, keep your wits about you. The Easter full moon makes for king tides that reach gradually higher and higher up the beach. So, when the tide's coming in, the surge may try and steal your flip-flops or significant other. A waterproof beach bag is perfect for keeping your favourite things safe, dry, and on land. Check these out: Shop Bags & Backpacks
The Rip Curl Search Stainless Steel Drink Bottle is an epic insulated flask. Whether it's quenching a summer thirst with something ice cold, or warming up from the wintry dawn surf, this is an essential in every surfer's quiver.
Shop Drink Bottles
Vicco's usually frigid winter waters have been kept on the simmer by the La Nina weather pattern. If you really feel the cold then a FlashBomb 4/3, Booties and Hood, would be atop the recommendation list. However, this year we're calling the best wetsuit for Bells an E-Bomb 3/2. Featuring Rip Curl's latest E6 neoprene with Thermo Lining throughout the entire suit, combined with zip free entry system for maximum paddling freedom and water seal. It's the perfect balance of warmth and stretch.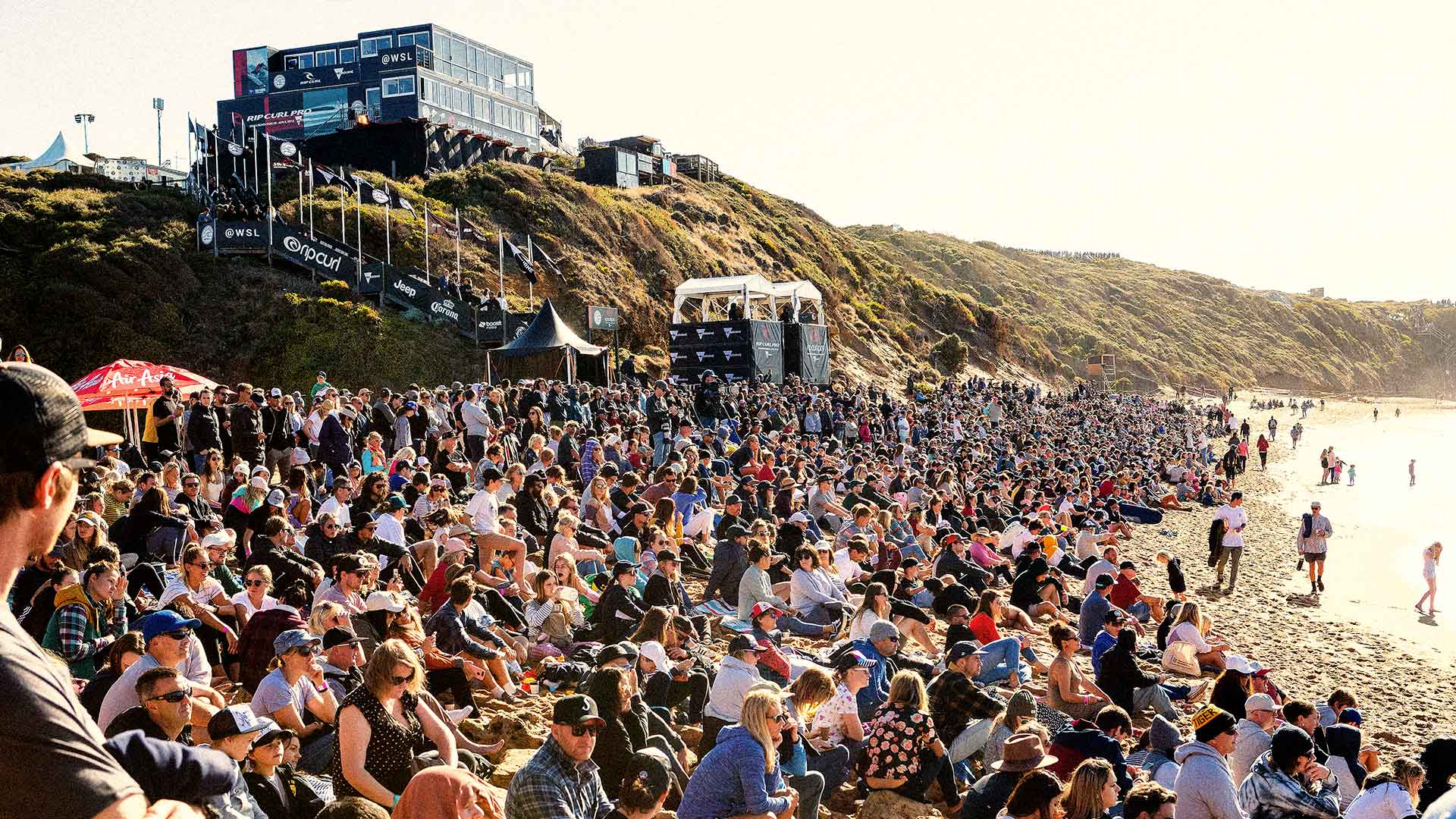 Not In The Area?
Can't make it to Bells? Don't miss a heat. Stream it live via the WSL website.
If you don't have the luxury of tuning in for the whole event you can still see the best rides, thrills and spills with our daily highlight reel uploaded to the event page, watch all the action right here.
Want to learn more about the Rip Curl Pro Bells Beach? Explore our main event page below!