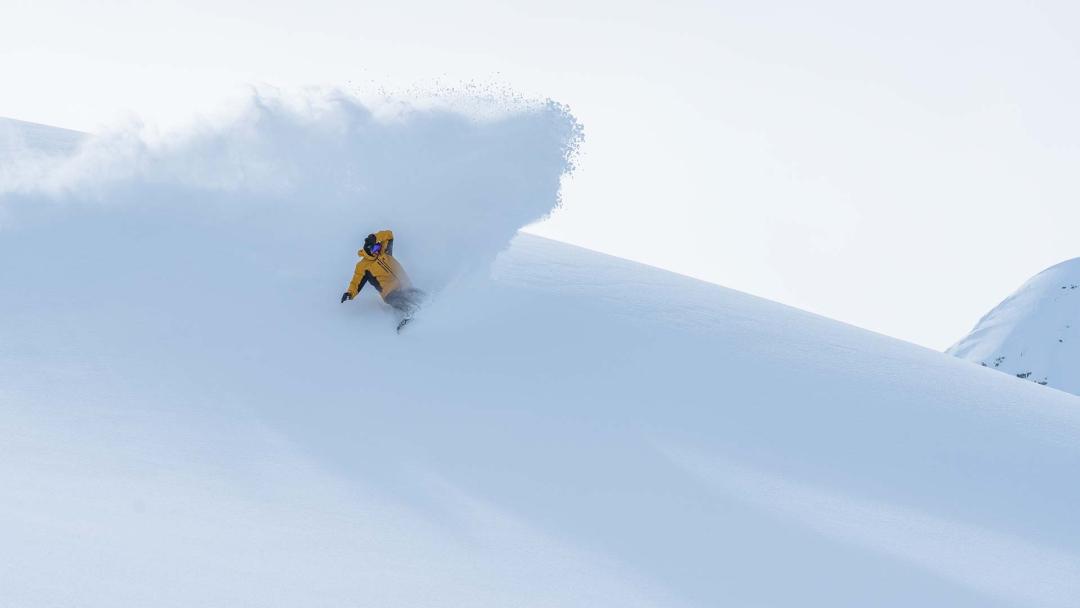 09/06/2022
The Ultimate Surfer's Guide To Snow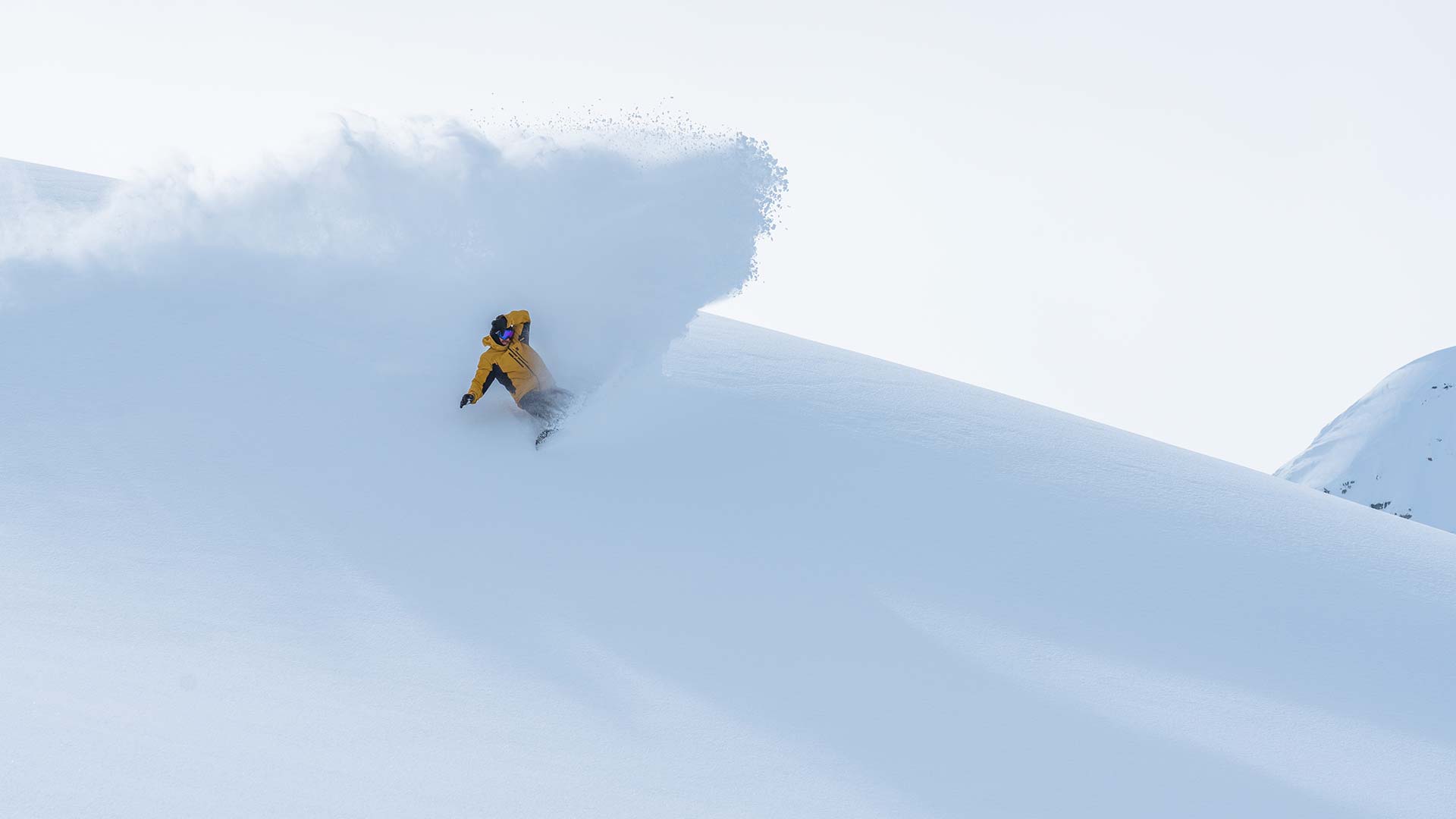 The 2022 snow season is finally here, and after a two-year hiatus, many of us are itching to get back to the slopes.
Rip Curl's founding fathers, Brian and Claw, were true blue, salt of the earth surfers first and foremost. But they were always drawn to the backcountry chutes and corduroy groomers of our Victorian and New South Welsh mountains, and it makes perfect sense as to why. Snow or Surf; the thrill is the same. Standing sideways, toying with gravity, and sending it over the ledge. Another less romanticised parallel is battling the cold. Whether you're waiting for sets in the ocean, or hiking a peak, every surfer/skier/snowboarder knows the fun's over when you can't feel your fingers and toes. They say necessity is the mother of invention, I guess numbness is like immaculate conception. Brian and Claw had famously given birth to the brainchild of Rip Curl wetsuits huddled over a beach fire, at wintry Bells Beach, with nothing but footy jumpers and a tin of beans baking in the embers. Their ingenuity and determination to keep the stoke alive in harsh climates has paved the way for 50 years of epic gear custom built for The Search. Now we get to enjoy the spoils!
Top 3 Rip Curl Snow Products:
Bundle up and enjoy the alps to the fullest with this snow checklist of radical ski and snowboarding outerwear and travel essentials.
1. Search Snow Jacket
Rip Curl's Search Series Range is chock full of technical, team-tested, snow gear that holds up in the wildest conditions. These products are made for high performance with an emphasis on stretch and freedom of movement, ultimate waterproof properties, and new Primoloft technology that provides the best lightweight insulation.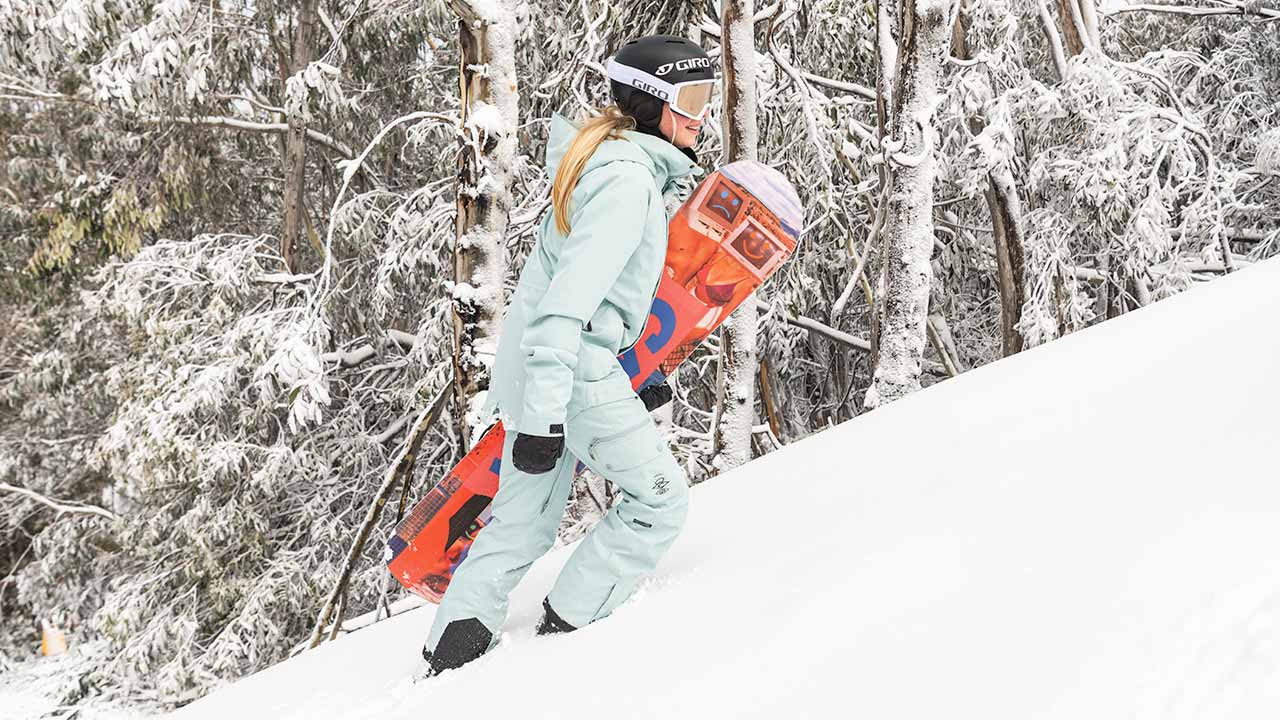 2. Snow Pants and Bib
Rip Curl's Search Series Range is for the rider who favours high durability and low environmental impact. Cordura fabrication ensures the Search Series earns the tough tag, coupled with superior yarn density and extended warranty; you know these products are built to last. On top of that, they're made of recycled Blue sign certified fabrics, recycled membrane and are PFC (fluorine-free) chemical clean which means you get all the water-repellent benefits without the harmful by-products.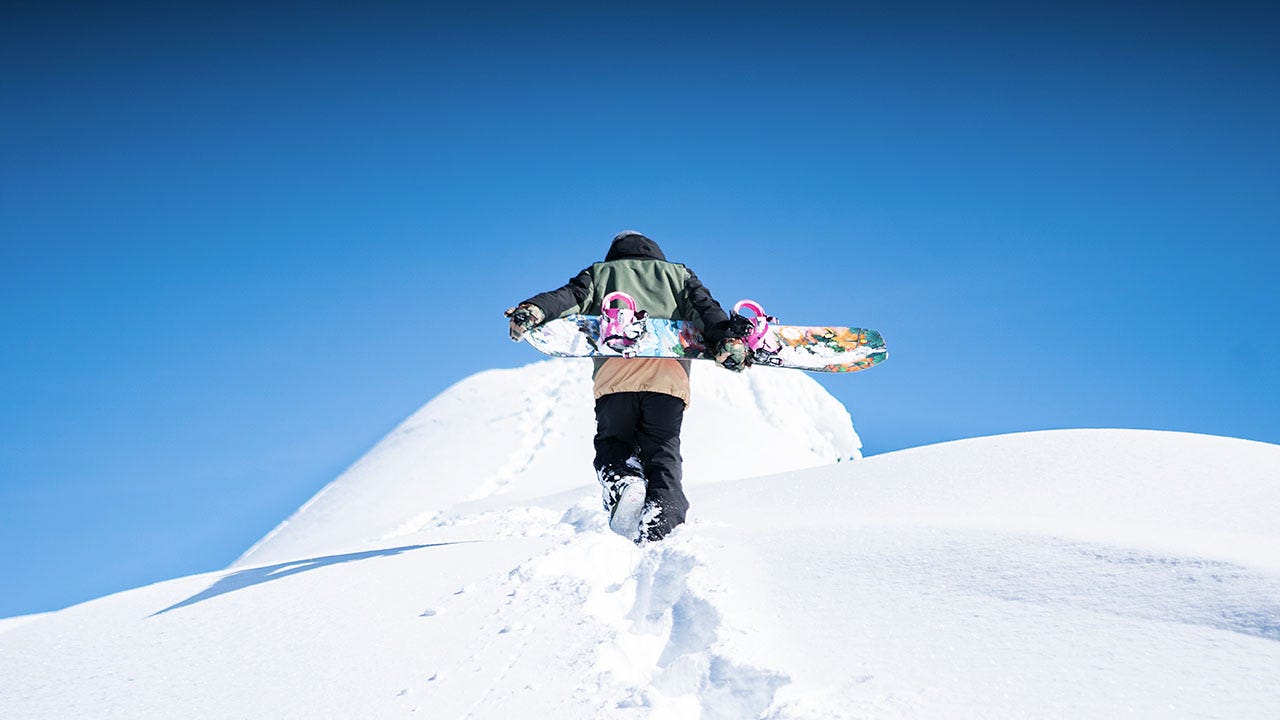 3. The F-Light Snow 170 Wheelie Travel Bag
Keep your gear safe, organised, and ready to go! Dinging your equipment while riding is par for the course, but taking a chunk out of your board while you're just in transit is an avoidable evil. The F-Light Snow 170(cm) Wheelie Travel Bag protects your quiver and makes lugging gear to and fro a breeze.
---
Surf Products That Work For Snow:
The similarities between Snow and Surf are undeniable… Think of chair-lifts as jet ski assist, the half-pipe as a geometrically perfect wave face, and sliding with your crew the ultimate party wave. There are plenty of surf hacks that work in the alps too. You only have to look as far as Mick & Mason's Antarctic south pole Search mission, Comfortably Numb. One of the most core displays of froth and determination made possible by Rip Curl's ultimate gear. You might not realise that your Rip Curl surf kit can serve you well on the slopes. We're not saying hit the terrain park in your Flashbomb Steamer, but our Anti-Series collection, F-Light travel bags, changing ponchos, and wettie mats are worth their weight in gold on the hill. Take a look at our dual purpose gear below: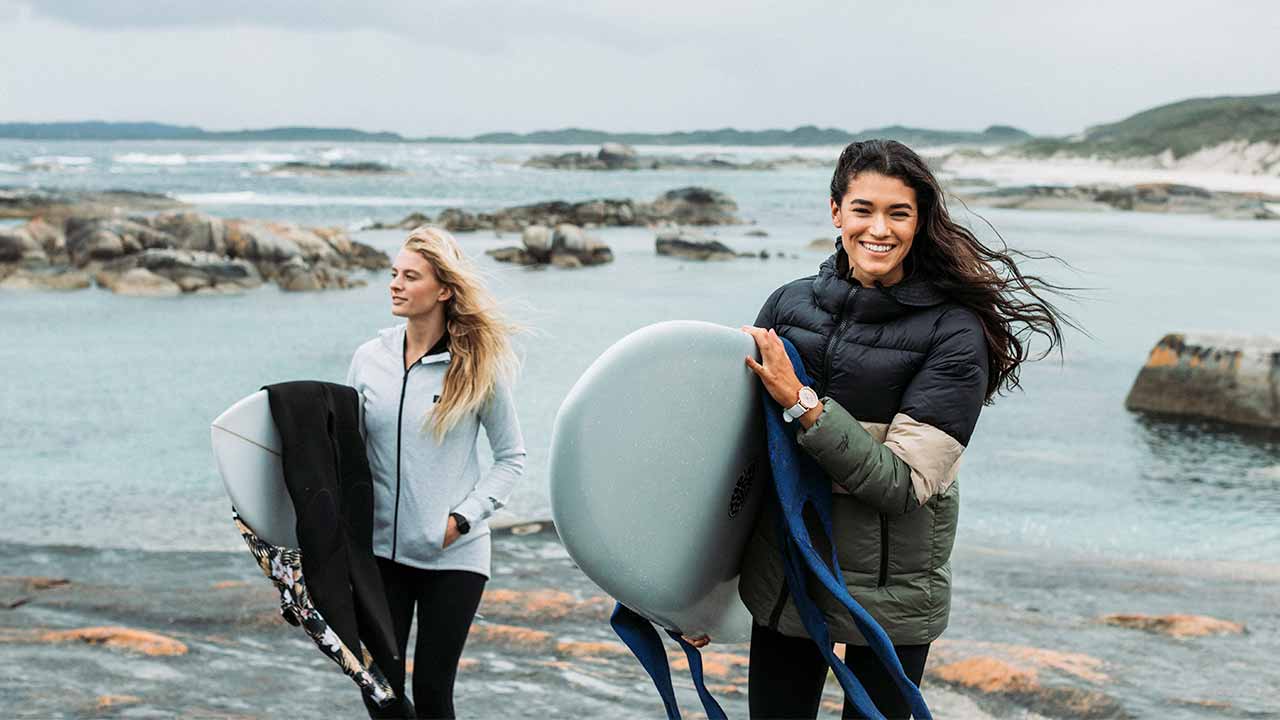 Anything Anti-Series: Anti-Cold. Anti-Rain. Anti-Wind. Those three mantras led the process and design of the ultimate collection for embracing the elements. While we wish everyday was bluebird and 50cm of fresh pow, we know The Search must go on. Here are some of our favourite Anti-Series picks for high altitude: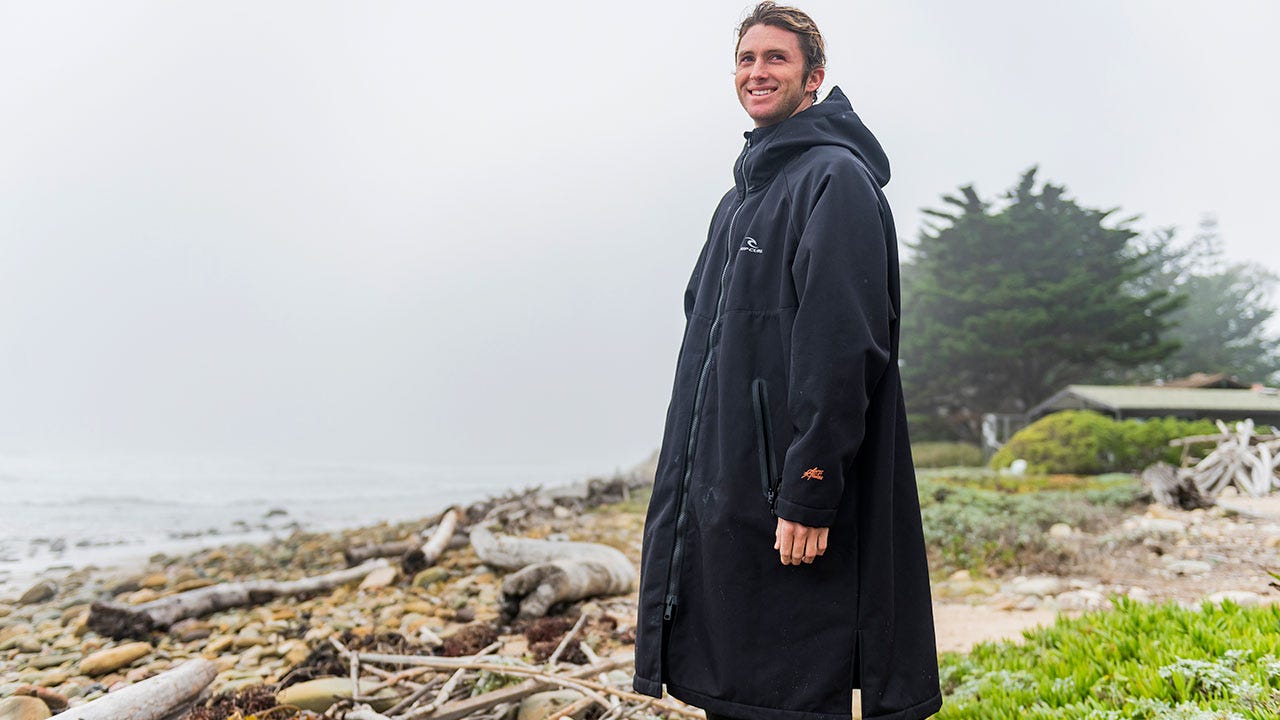 Let's be honest, if you're posting up on an Australian mountain there's a good chance there'll be a rainy day slotted in amongst the snowfall. If you're at your car, in the elements, and need to change out of your gear swifty or just want some extra insulation and shelter in between runs the Hooded Anti-Series Poncho has got you covered.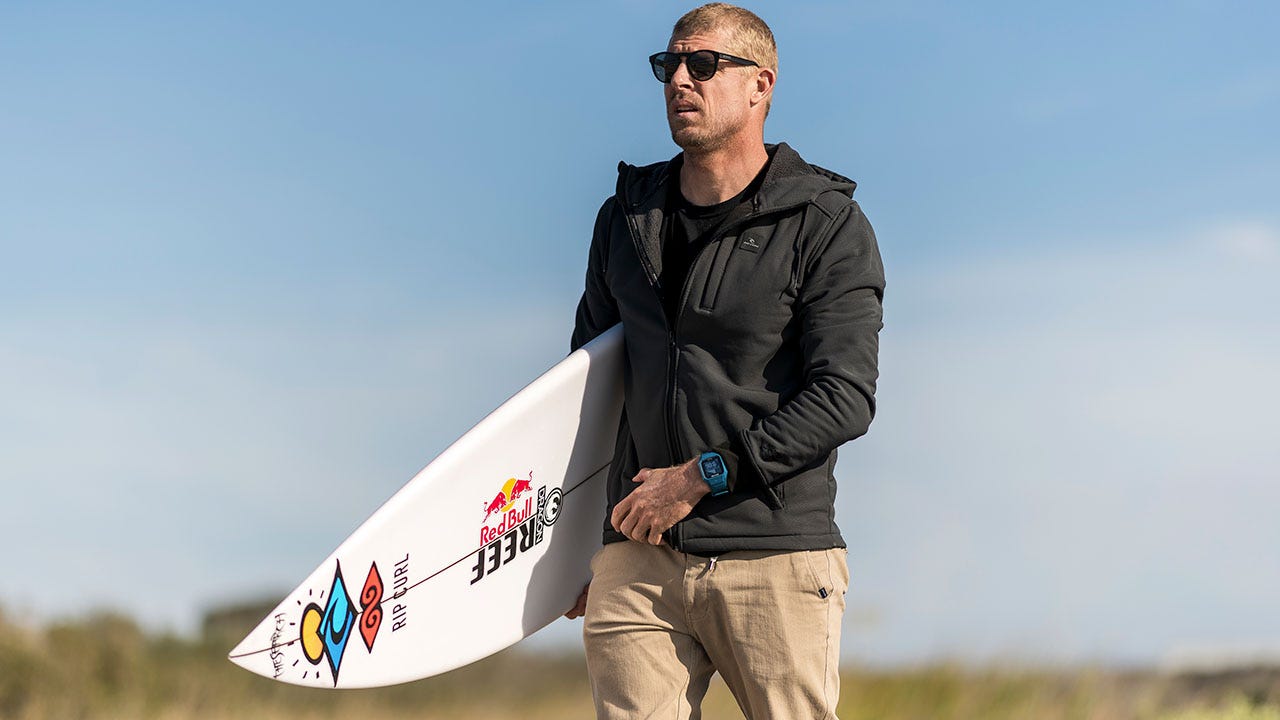 The Anti-Series Soft Tech Fleece is a cutting edge garment perfect for apres pub crawls. Designed with a unique and patented single layer woven technology, Singtex Stormfleece. The softshell tech is surprisingly lightweight but the strong and tight knit offers exceptional windproof benefits with a durable abrasion resistant finish. The fleece elements offer an uncompromised softness and 4-way stretch. Designed with thermal protect and a DWR water repellent treatment it's the perfect balance of breathability, heat retention, wind and water resistance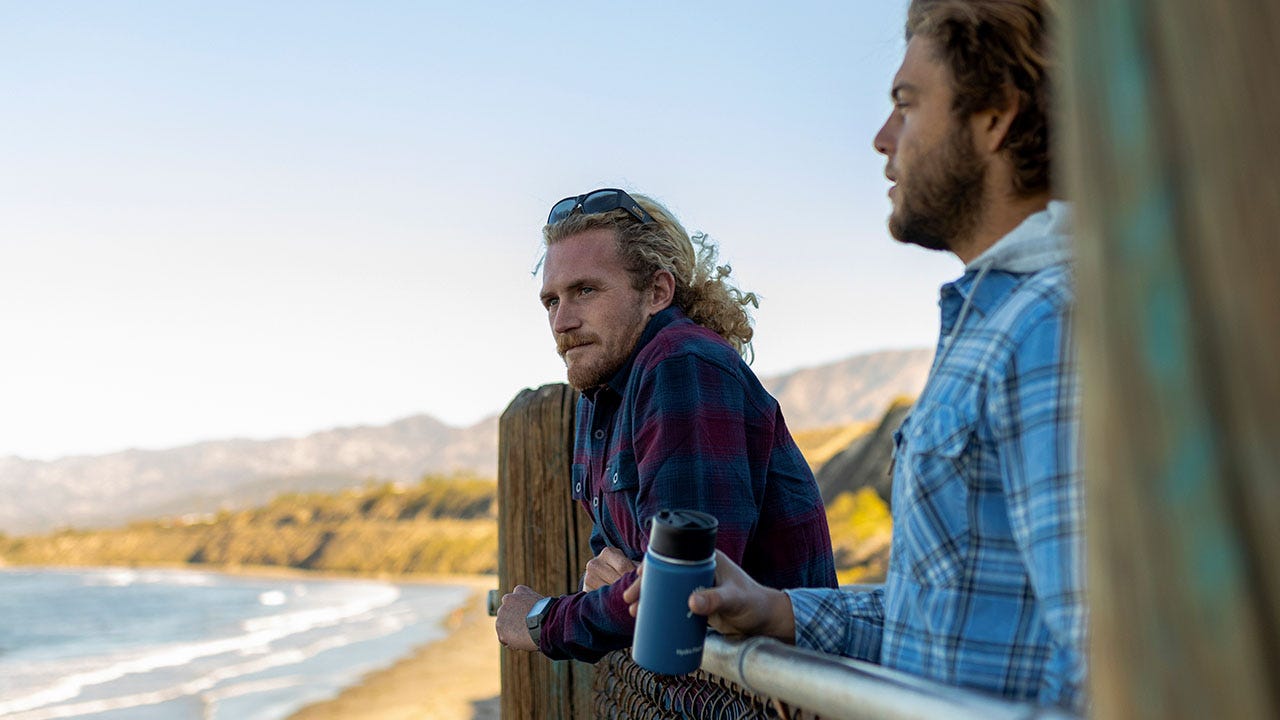 Flannelette shirts. The humble flanno is great surf and snow style alike. Our Rip Curl SWC Flannelette shirt is made from hardy organic material. It's comfortable and takes the chill off. Complete with dual chest pockets, classic industrial vibe, and that comfy wear-anywhere aethstetic that'll take you from spring riding, to bar and beyond.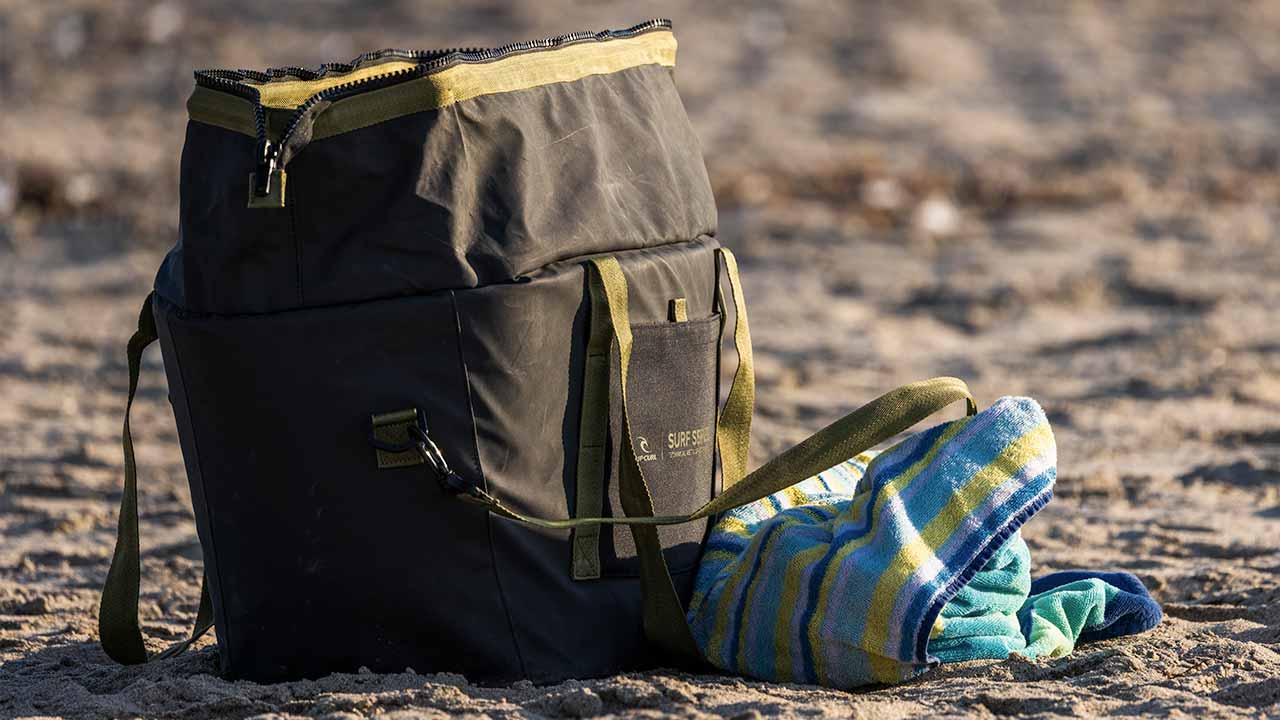 Wettie bucket. An essential for any surfer, the wetty bucket is the unsung hero and a part of the post surf ritual. Pack it for the snow and keep your gear in the best condition and stop it saturating your car, accom, and friends. This one is fully welded, collapsible, and made from strong and durable material. Grab one today, or purchase any full length wetsuit steamer and get it for free!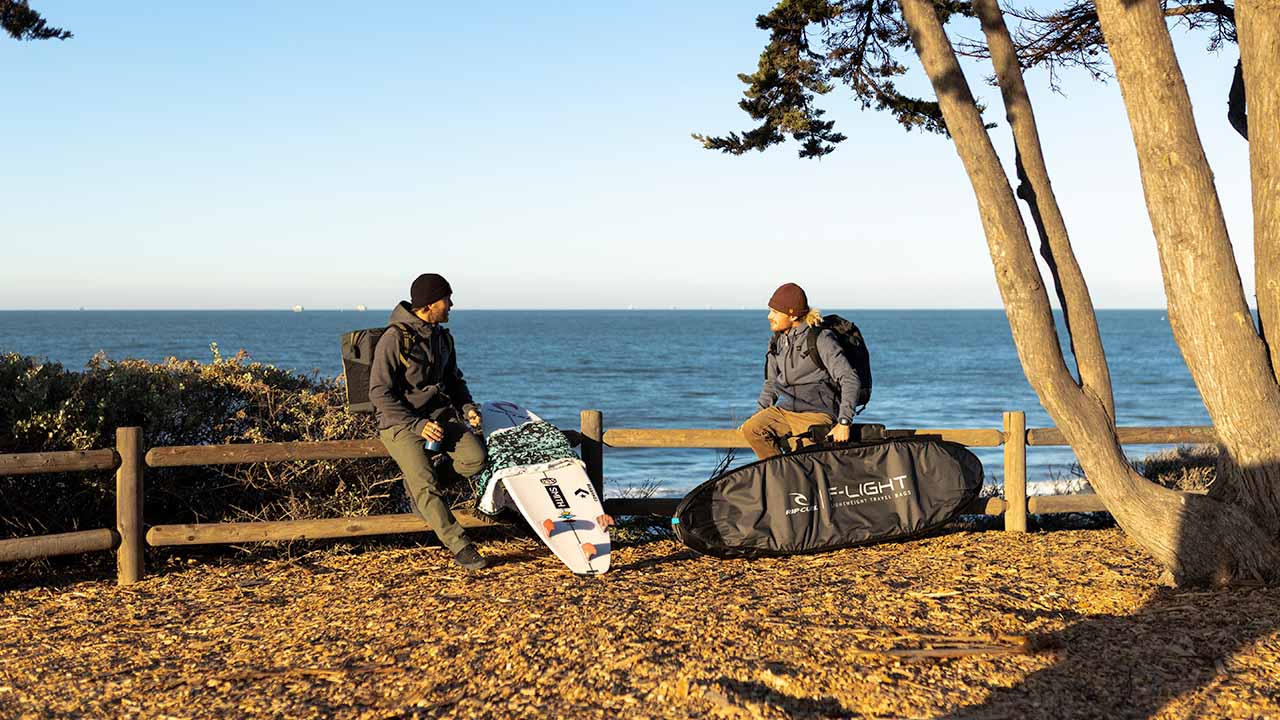 The F-Light surfboard cover will fit a few snowboards and skis and can even double as a DIY swag/sleeping mat for the last minute snow trip or impromptu kip along the way. Chuck your sleeping bag inside your F-Light cover and your toasty bed awaits.
---
The Scenic Route: Waves On The Way To The Snow
For many shredders ski hills and surf destinations are forever competing for air time. But what if we told you there's no need to choose between your two sweethearts?
Because we've drawn up the perfect road map love triangles. Check out our suggested Search itineraries and quick tips below and have your cake and eat it too. Rule number one, stock up on froth by scoring waves before heading in land. Rule number two, go for the snow strike mission when the waves are sub par.
For alpine enthusiasts living in, or south of Melbourne the perfect way to fill your boots is detour via URBNSURF. The waves are always firing, and you can rent a board and wetty if you're not keen on lugging extra gear with you. It's the perfect place to grab some grub too, with the resident restaurant, Three Blue Ducks, punching out tasty treats day and night. Check out the Wave Schedule and bolt it on to your trip.
If you're venturing from further north with Perisher or Thredbo in your sights there's an abundance of coastline only a few hours east of those mountains. From Sydney you could feasibly surf your way to Merimbula then tack west to the hills. Iconic surf towns to journey to include Wollongong, Shell Harbour, Kiama, Ulladulla, but the list goes on!
So good luck on your next Search mission. If you're a seasoned veteran, get around some of our Surf/Snow hacks. If you were exclusively an ocean shredder on the precipice of going to the snow, fingers crossed this has pushed over the edge. Boarding and skiing are just extensions of that thrill you know and love. Keep expanding those horizons and living The Search!