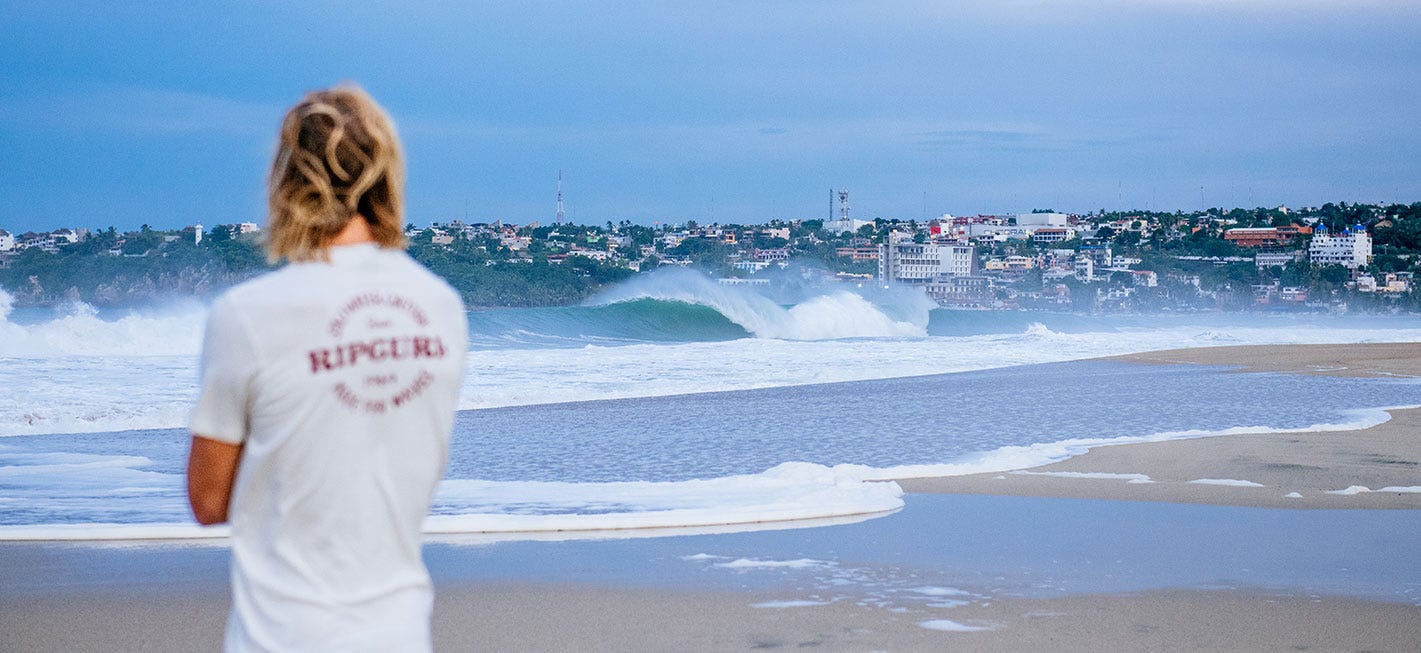 Environmental Products
Rip Curl strives to create quality, long-lasting and durable products across all divisions, endeavouring to understand all aspects of the production process and life cycle of the product. We aim to create positive change within the supply chain and production cycle.
Each product category is tasked with finding new ways to be more environmentally conscious, and our product managers around the globe are encouraged to find new and innovative ways to do this.

In 2019 and 2020 Rip Curl is rolling out Salt Water Culture across men's and women's swim and apparel, a collection designed using recycled bottles and other recycled materials, organic cottons and organic fleeces.
In mountainwear we have had fully recycled gear under the Search Series banner for a number of years.

Each eco-friendly product in Rip Curl's global offering is marked with "Made With Sustainability In Mind", notifying the customer that they are making an environmentally conscious product choice.
Made With Sustainability In Mind
Carousel of environmentally sustainable Rip Curl products