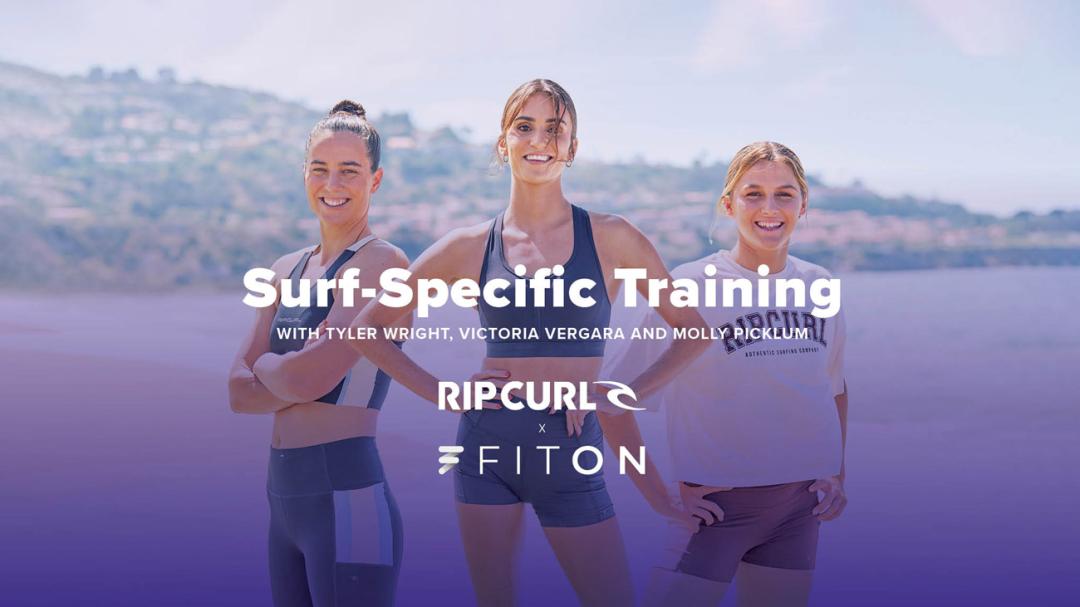 10/24/2023
Rip Curl x FitOn: Get Fit (Or Fitter) For Surfing With These Pro-Surfer Workouts
We've created a surf-specific workout series featuring Tyler Wright, Victoria Vergara and Molly Picklum.
Surfing isn't just a sport; it's a lifestyle, a connection to the outdoors, and a full-body workout like no other. Every wave ridden requires strength, balance, and a deep well of patience and practice. And the best part? The more you surf, the fitter and healthier you become. To help fast-track your pathway to surfing greatness (or maybe just to help you stay in the water a little longer before your arms give out), we've collaborated with FitOn - the world's number 1 fitness app - to bring you an exclusive series of surf-specifc workouts featuring some of the most talented surfers on the planet, including Tyler Wright, Molly Picklum, and Victoria Vergara.
Here are 5 compelling reasons why you should be exercising for surfing:
Core Strength: Surfing engages your entire core, and a strong core is the key to stability and control on the board.
Balance: Maintaining equilibrium on a constantly moving surface is not easy, and yet is essential for the sport of surfing. Targeted exercises can help you master it.
Flexibility: A flexible body can help you flow with the water and perform maneuvers with greater ease.
Endurance: Surfing requires stamina to paddle out, catch waves, and stay out longer, which is where fitness plays a crucial role.
Injury Prevention: By strengthening the muscles used in surfing, you can reduce the risk of common injuries associated with the sport.
These surf-specific workouts encompass dynamic movements that will enhance your flexibility, build strength, and serve as perfect warm-up or cool-down routines for surfing.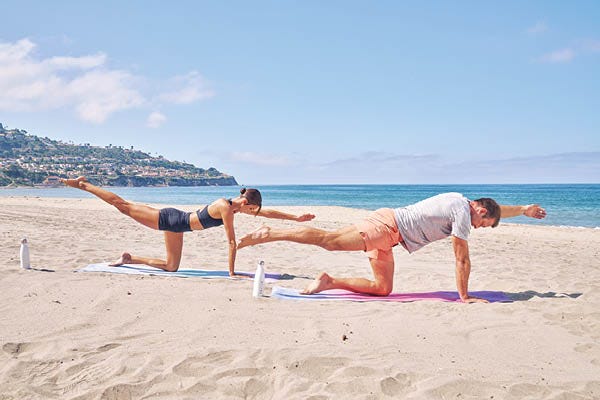 Work Out With Victoria Vergara: Core, Balance & Mobility
Whether you're a seasoned longboarder or just starting your surfing journey, these workouts with Victoria Vergara and FitOn trainer Vytas are designed to keep you in peak performance, no matter your ability in the water. Enhance your stability on the board with a core workout, boost your mobility to glide effortlessly through the water, and master your balance to conquer any challenge the ocean presents.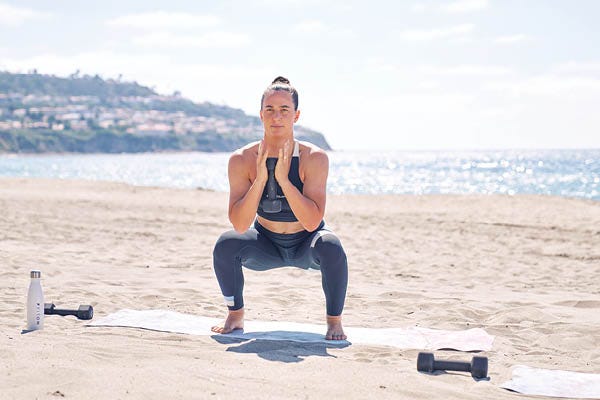 Work Out With Tyler Wright: Strength
Prepare to get your heart rate up with the formidable duo of 2x World Champion Tyler Wright and FitOn trainer Danielle Pascente. In these intense Rip Curl x FitOn surf workouts, get ready to push your limits through challenging, fast-paced training that is designed to build strength and endurance for surfing. Whether your goal is conquering bigger waves or staying in the water longer, these high-energy workouts are designed to help you become a stronger and more capable surfer.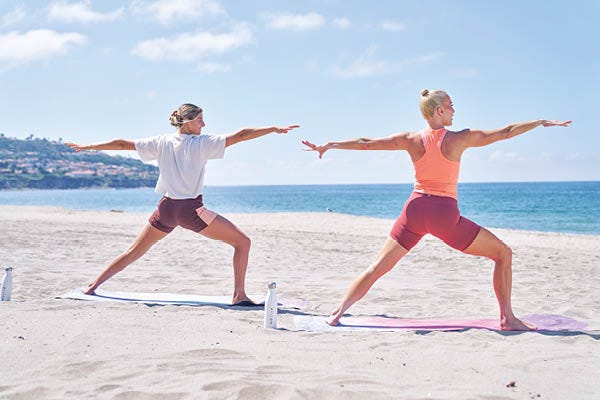 Work Out With Molly Picklum: Yoga Flow & Stretch
Start your day with a refreshing yoga flow or stretch, designed to awaken your body and prepare you for a surf. These dynamic movements serve as the perfect warm-up or cool-down, both for surfing and for the day ahead. Let Molly Picklum and FitOn trainer Sydney Belina guide you through harnessing the power of movement to kickstart your day and enhance your performance in the water.
What is FitOn?
FitOn
is the
fastest-growing health & wellness platform
with over 15 million members with over 450K 5-Star app reviews. FitOn provides instant access to the widest variety of premium workouts, nutrition, and mindfulness classes from world-class trainers, pro-athletes, and celebrities to bring fitness and self-care to every body. Plus, their workouts are 100% free so anyone can get fit anytime, anywhere.