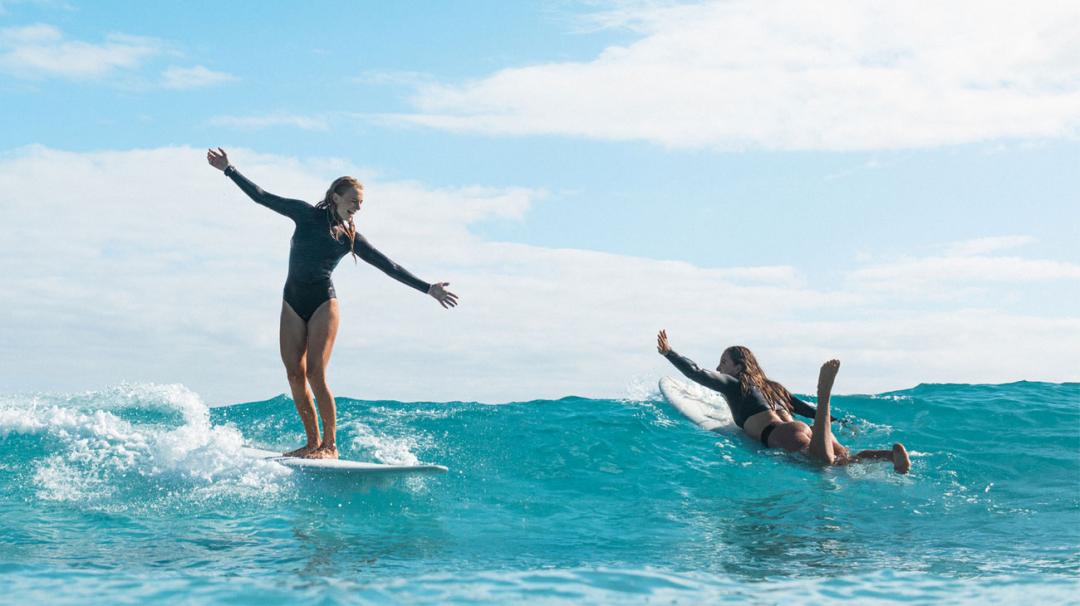 09/01/2023
Top 3 Reasons Why We Love The Surf Community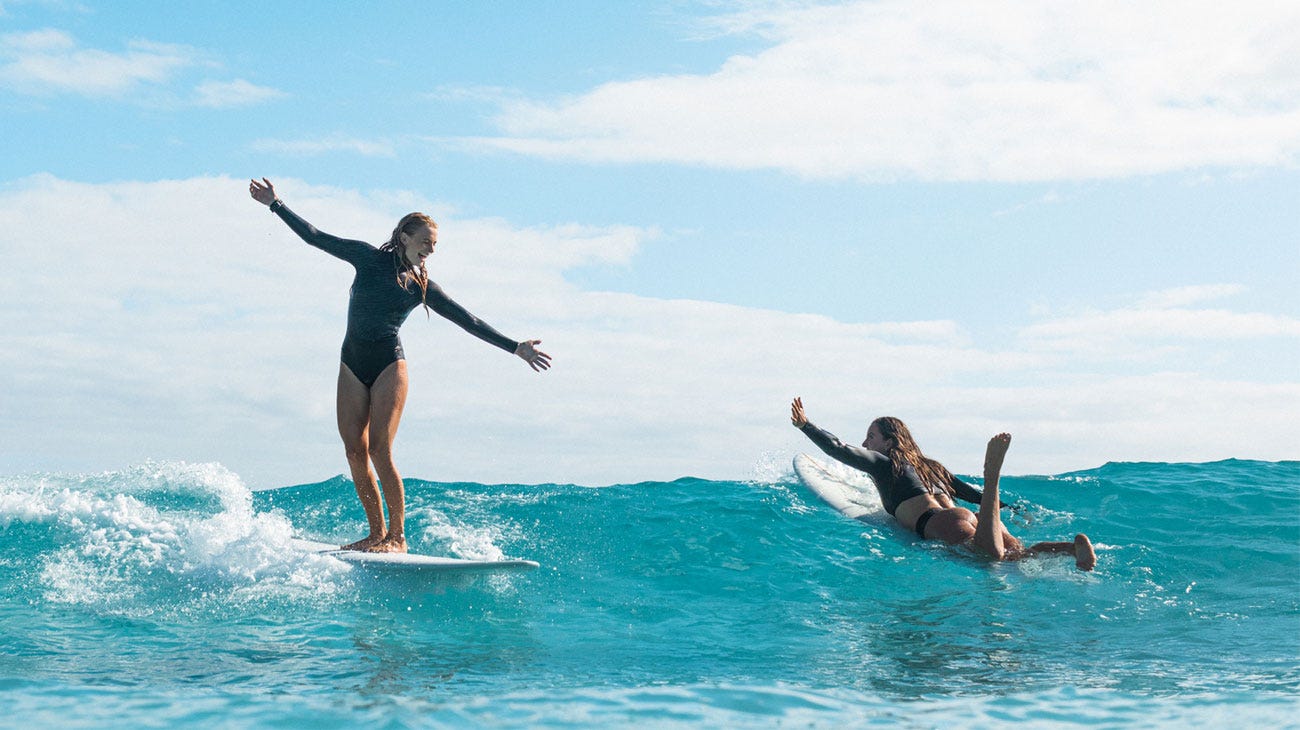 It takes effort to be a surfer – there's the travel, tackling surf in all conditions and the sometimes painfully slow pace of improving. Plus, no matter where we are in the world, we are all chasing the perfect wave.
We're a community who deeply respect the ocean and welcome a friendly newcomer. There are so many reasons why we love our surf community, here's our top 3:
Our friendships.
Surfing friends can be made pretty quickly. A conversation with a new friend can start while watching the waves, or bobbing in the line-up during a long wait between sets. Next minute, we're shaping a social weekend around the swell forecast, planning holidays based on point breaks and heading off on a road trip.
Our shared stoke.
Stoke can be found in many different corners of a surfer's life. There's nothing like the shared stoke in a firing line-up, everyone is smiling, there's some yew-ing, and the joy of a great surf will carry you through the whole day. And we're always a keen audience for waves of the day tales or stories from the latest surf trip. Plus we all know that feeling of drifting off to sleep mind-surfing, visions of perfect waves rolling under your board.
Our connection.
We're a global community with a shared passion. Even if you're solo travelling around the world, you can turn up to a break and have an amazing surf with strangers. Even if we speak different languages, our shared love of the ocean and our community will always connect us.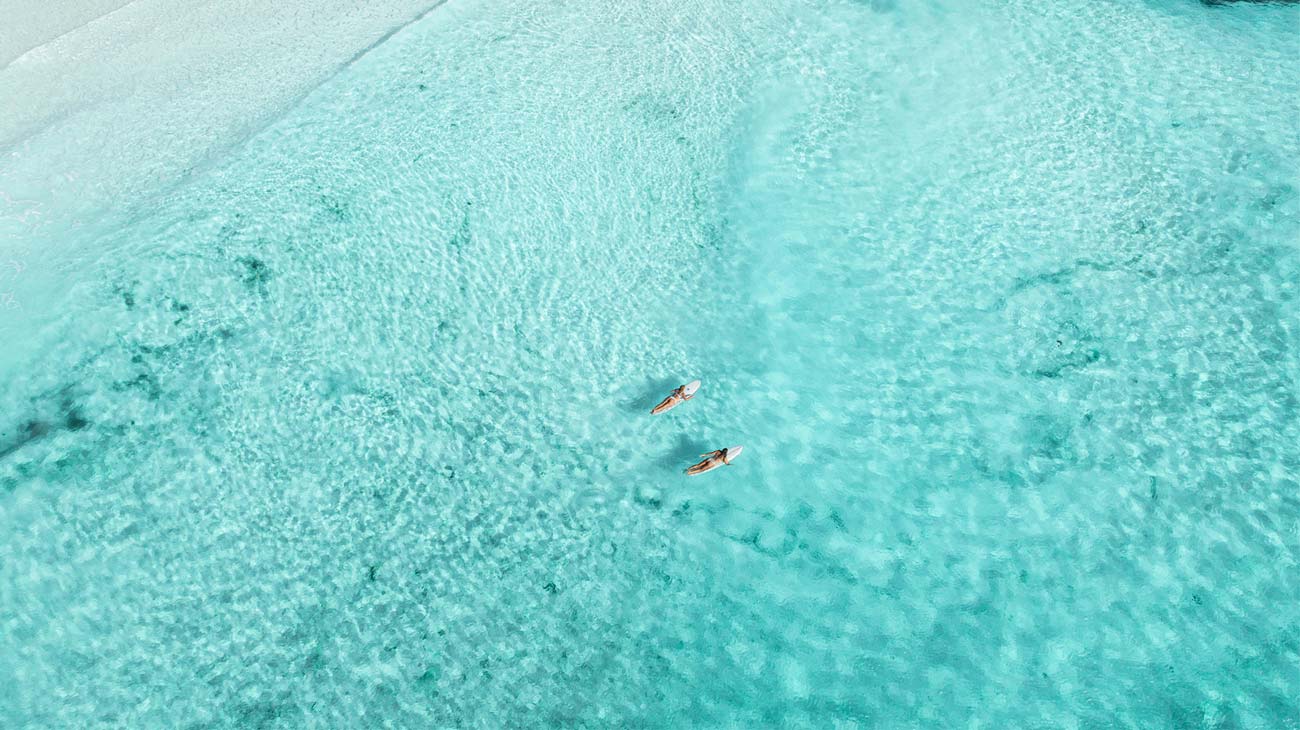 About Summer Looks Good On You:
We hit the road to explore Western Australia and meet the local women who love the ocean and their community. We met members of a surf club who embrace adult beginners and an ocean dipping group who have created an inclusive space to boost confidence. We surfed with lovers of all crafts at their local breaks – a longboarder, a frothing shortboarder and a waterwoman who lives The Search. We talked about the importance of community, the shared joy of learning to surf and the courage it takes to try something new, whether that be paddling out on a foamie, or turning up alone to go for a morning swim with strangers. The common thread is through these experiences there was a community of like-minded women who soon became friends and continue to welcome newcomers with big smiles. Their aim in life is to have fun – together.