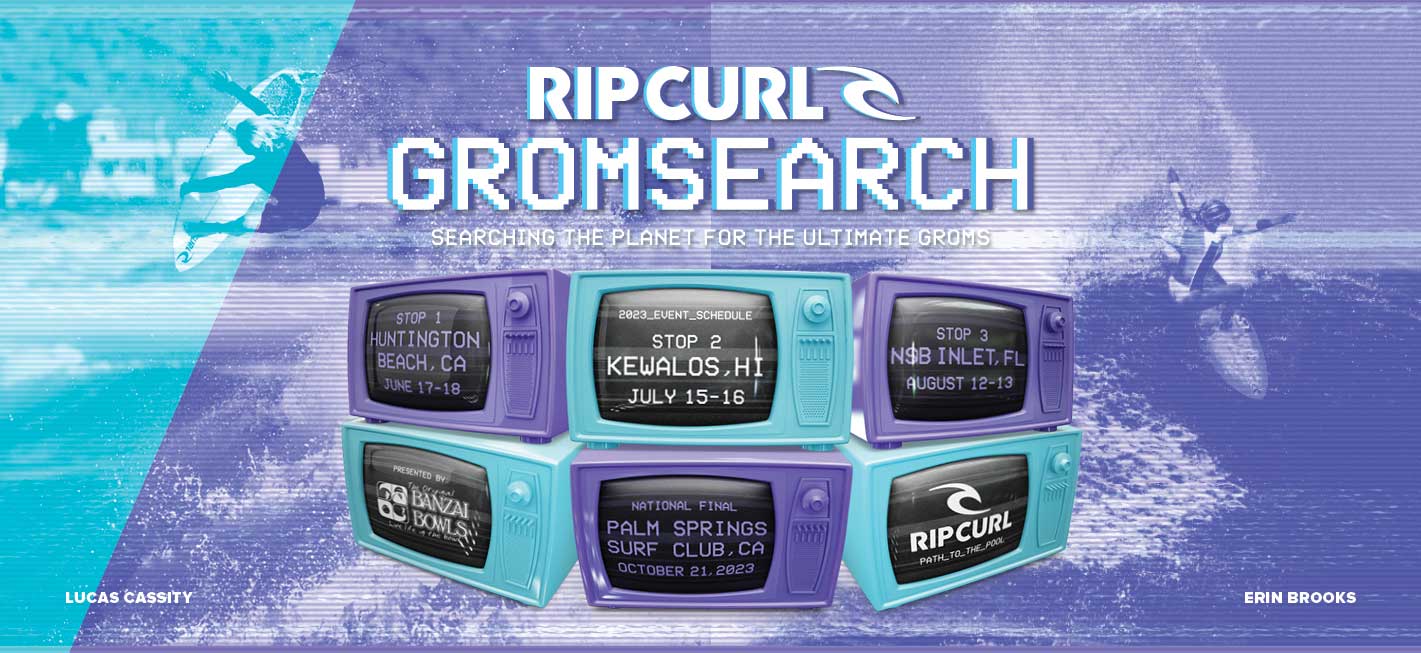 Searching the Planet for the Ultimate Groms
3 divisions. 4 age groups. 4 National Champions. Who will be crowned this season?
Rip Curl GromSearch National Final Is Coming To The Palm Springs Surf Club
The 2023 Rip Curl GromSearch is here. With stops landing in Huntington Beach, Kewalos Basin in Hawaii and New Smyrna Beach in Florida, the action will culminate in the first-ever high-profile surf contest in the brand new Palm Springs Surf Club. With groms around the United States frothing to pull on the jersesy and earn a trip to Palm Springs, this summer is going to be a scorcher. Stay tuned for more details and annoucements to come.
The Rip Curl GromSearch presented by Banzai Bowls is back for its 23nd season!
The Rip Curl GromSearch returns for its 23nd Season this June, and yet again, we have an action-packed schedule with regional qualifying stops in California, Hawaii and Florida. In a very exciting new edition to this year's GromSearch Series, Rip Curl has aligned with the Palm Springs Surf Club to present "Path To The Pool", the site of this year's National Final where we will crown our North American GromSearch Champions in October!
All four division winners (16 & under boys, 16 & under girls, 14 & under boys, and 12 & under boys) from each regional qualifying event, will be making their way to Palm Springs, California, to compete for a chance to claim the Rip Curl GromSearch National Final Crown.
The 2023 GromSearch season would not be possible without the tremendous support of its amazing sponsors. Special thanks to Banzai Bowls, Flexfit, YETI, Sun Bum, GoPro, FCS, Lost Surfboards, Oakley, Softech Surfboards and Wahoos!

What is GromSearch?


Currently in its 23nd year running, the Rip Curl GromSearch series has been a great stepping stone for the recent champions of our sport
Former International GromSearch competitors who are currently competing on the WSL Championship Tour include 2x World Champion Gabriel Medina, Owen Wright, , Jordy Smith, Kolohe Andino, Filipe Toledo, Mason Ho, Stephanie Gilmore, Sally Fitzgibbons, 2x World Champion Tyler Wright, Malia Manuel, and Tatiana Weston-Webb... and that's just to name a few!
The GromSearch series gives kids 16-and-under the opportunity to compete against the best surfers in the same age bracket from their country – and eventually, the world.
A global surf series, the winners of each regional National Final will be invited to compete in the GromSearch International Final, held in a different country each year.
This format not only provides these groms an insight into a life of competitive surfing but also gives them the invaluable experience of surfing and competing in different waves around the world.
All events feature priority, live scoring and four person heats.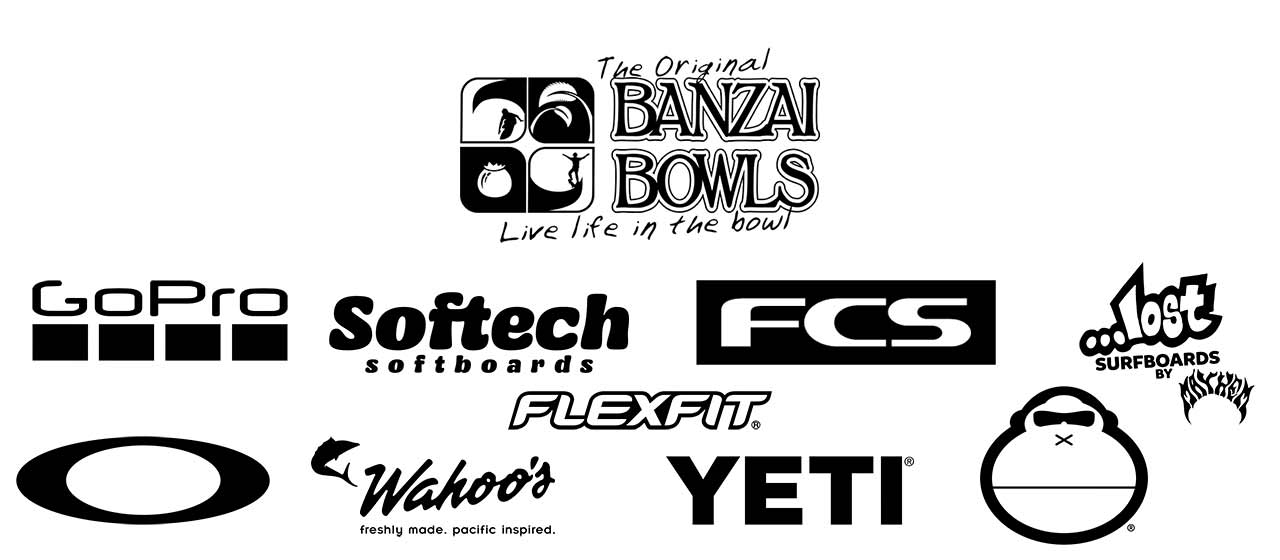 2022 Season - Presented by Banzai Bowls

| Qualifier | Location | Dates |
| --- | --- | --- |
| West Coast | Huntington Beach Pier, California | June 17-18, 2023 |
| Hawaii | Kewalos, Oahu, Hawaii | July 15-16, 2023 |
| East Coast | New Smyrna Beach Inlet, Florida | August 12-13, 2023 |
| National Final | Palm Springs Surf Club, Palm Springs, California | October 21, 2023 |