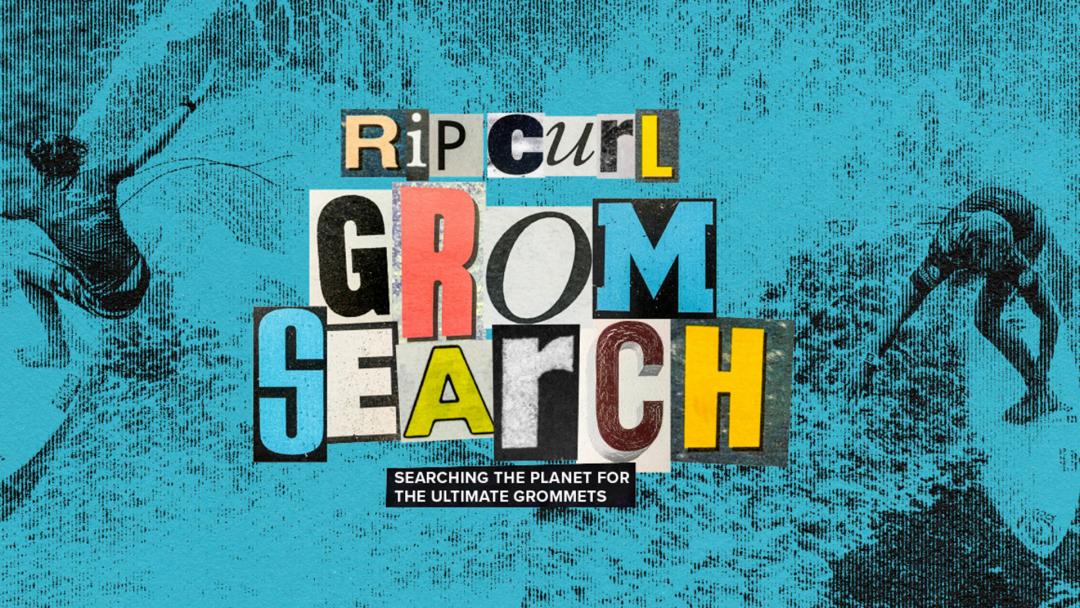 08/10/2020
Champions Crowned After Exciting Finals Day At The Rip Curl GromSearch, Newcastle.
The Rip Curl GromSearch saw six new champions crowned following four days of exciting surfing and challenging conditions on the coast of New South Wales.
2020 Havaianas NSW Grommet Champion Ben Zanatta Creagh (Dee Why) showed why he was reigning state champion, taking out the 12 Boys division. Zanatta Creagh nailed an array of flawless turns and caves over the duration of the final to take the victory by a meagre 0.4 margin ahead of Cronulla's Kash Brown.
Quincy Symonds (Tweed Heads) ensured a title would head north, taking out the 12 Girls division. Symonds posted a decent 11.70 two-wave total to gain the narrow edge over fellow junior dynamo Ocea Curtis (Lennox Head).
Perennial junior event standout Fletcher Kelleher (Freshwater) added another accomplishment to his portfolio of results, taking out the 14 Boys division. Kelleher put on a solid performance over the course of the final, posting a decent 12.30 two-wave total for a series of impressive turns.
Zahlia Short (Austinmer) claimed a title for the Illawarra region taking top honours in the 14 Girls division. Short executed a handful of powerful snaps and carves to take the win with a respectable 12.56 two-wave heat total.
Cedar Leigh-Jones (Avalon) continued to build on the momentum she showed yesterday taking out the 16 Girls division. Leigh-Jones posted a mammoth 15.07 two-wave heat total to get the win ahead of reigning NSW champion Rosie Smart (Sawtell).
Taj Simon (Port Kembla) joined Zahlia short in the Illawarra winners circle, taking out the 16 Boys division. The talented natural footer blitzed the wave-starved final, posting a giant 15.00 total for an array of decent backside snaps.
Full results below:
12 and Under Girls
1st Quincy Symonds (Tweed Heads)
2nd Ocea Curtis (Lennox Head)
3rd Ruby Trew (Manly)
4th Ava Arghyros (Kingscliff)
12 and Under Boys
1st Ben Zanatta Creagh (Manly)
2nd Kash Brown (Cronulla)
3rd Ocean Lancaster (Newcastle)
4th Max Mcgillivray (Evans Head)
14 and Under Girls
1st Zahlia Short (Austinmer)
2nd Milla Brown (Bilgola)
3rd Shyla Short (Austinmer)
4th Natalie Fenson (Newcastle)
14 and Under Boys
1st Fletcher Kelleher (Manly)
2nd Eden Hason (Boat Harbour)
3rd Harry O'Brien (Lennox Head)
4th Baxter Hurt (Collaroy)
16 and Under Girls
1st Cedar Leigh-Jones (Avalon)
2nd Rosie Smart (Sawtell)
3rd Milli Allport (North Shelly)
4th Bonnie Hills (Mullaway)
16 and Under Boys
1st Taj Simon (Port Kembla)
2nd Lennix Smith (Barrack Point)
3rd Winter Vincent (Queenscliff)
4th Koda Killorn (Maroubra)
Rising Star Award
Eden Hasson
Natalie Fenson
Instead of trophies, Rip Curl GromSearch provided finalists with a certificate of donation to Bush Heritage Australia.