Returns Request & Policy
We are committed to customer satisfaction. If you are not happy with your Rip Curl online purchase, simply return the item/s for a refund within 30 days of purchase following the below process (our change of mind return policy).
In store returns now available.
Items purchased online can be returned by the below online return process or alternatively returned at any Rip Curl store.
Please ensure your return is within the returns period, all orders outside of this will be returned to sender. Note this time limit and any processes or procedures outlined apply only to our change of mind returns and do not in any way impact upon, deny or derogate from non-excludable consumer guarantees provided under the Australian Consumer Law or similar laws.
STEP 1: Read and agree to our returns policy
Item must be returned within 30 days of purchase. Unless purchased within the extended Christmas period.
Item must not been worn, marked, used or damaged, and includes all tags, stickers and is in original re-usable packaging.
Item must have been purchased via the official Rip Curl online store.
If you have received a free or discounted promotional item with your order and your return disqualifies you from the promotion you must return the promo item or pay the full RRP on that item if you wish to keep it.
We are unable to provide partial refunds. In the event of a product being marked down after purchase we are unable to refund the price difference.
STEP 2: Pack & Label your item(s)

Any items being returned need to have an Australia Post returns label on them. You can generate this label by following the link below.
Got more questions? Head over to our FAQ's page.
Returning a Wetsuit?
Make sure wetsuits are completely dry before packing for a return.
Follow the steps below to effectively pack your wetsuit for return: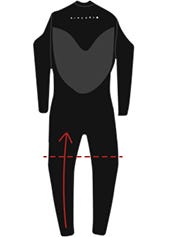 1. Place the wetsuit face down on a flat surface with the arms down.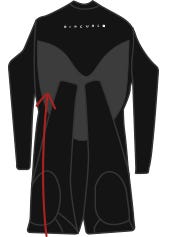 2. Fold both leges up from just above the knees.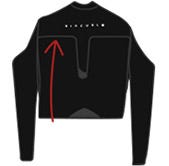 3. Fold the wetsuit again, upwards from the waist.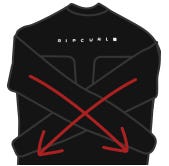 4. Fold the arms over the top, crossed over one another.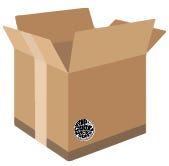 5. Place in the box/package that they arrived in and tape closed.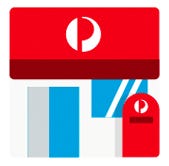 6. Stick returns label to outside of box and take to your local Australia Post Office.
Please don't fold neoprene wetsuits vertically through the chest panel as this causes significant creasing. You will need to pack the wetsuit in the same manner it arrived to you in. You can also use the box it came in to return back to us.
Please note: If any wetsuits are received with creases or holes, your return request will be void and the wetsuit will be sent back to you automatically.