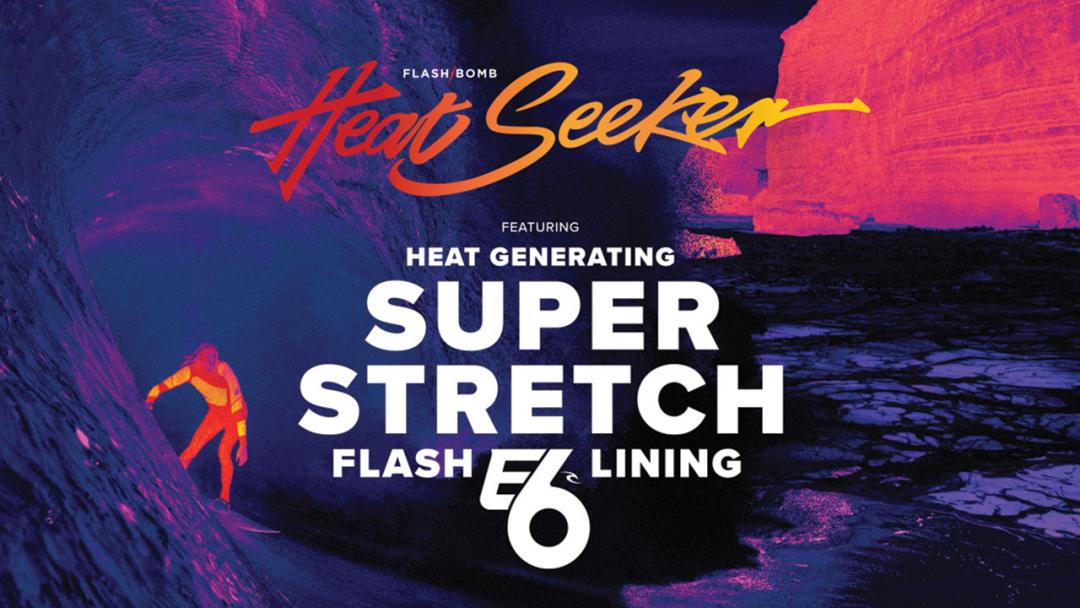 15/10/2020
Our Warmest, Most Flexible Suit Ever | Flashbomb Heat Seeker
Developed with a new level of innovation and technology, this is the Flashbomb Heat Seeker. Updated for 2020 with Heat Generating Super Stretch E6 Flash Lining, it's our warmest and most flexible wetsuit ever, available soon for Men and Women.
Since its inception in 1969, the Rip Curl wetsuit team has worked with one mission in mind – "To make the Ultimate Surfing Wetsuit."
With that single goal as a guiding light, we have continually pushed the boundaries of wetsuit technology and have never stopped challenging the status quo. We pride ourselves on bringing new quality technologies to the market, and it's with that in mind that we introduce you to the new Flashbomb HeatSeeker wetsuit - now with E6.
Through years of testing, the Heat Seeker technology has backed its claims - winning multiple STAB Magazine Warmest Wetsuit and Quickest Drying Wetsuit awards. This is all credited to our latest E6 Neoprene, Flex Energy technology, Liquid Mesh, Thermo Shield panels and now, E6 Heat Generating Super Stretch Flash Lining.
E6 Heat Generating Super Stretch Flash Lining provides an incredible 20% more stretch than E5 with improved drying time.
The Heat Seeker is also equipped with Flex Energy. Flex Energy is a revolutionary neoprene lining that generates heat when stretched. As you move through the water, the Flex Energy activates and heats the wetsuit while you move. If you stay active, you stay warm.
"It's an entire shift in the science of wetsuits, and Rip Curl will continue to develop the scope within this field in our continued mission to create the ultimate surfing wetsuit." - Cameron says.
Flashbomb Heat Seeker E6 Product Release
Want to be the first to know when the new Flashbomb Heat Seeker with E6 Flash Lining drops? Enter your details below to be notified via email when it's available to purchase online.
The Heat Seeker – our warmest, most flexible wetsuit yet.