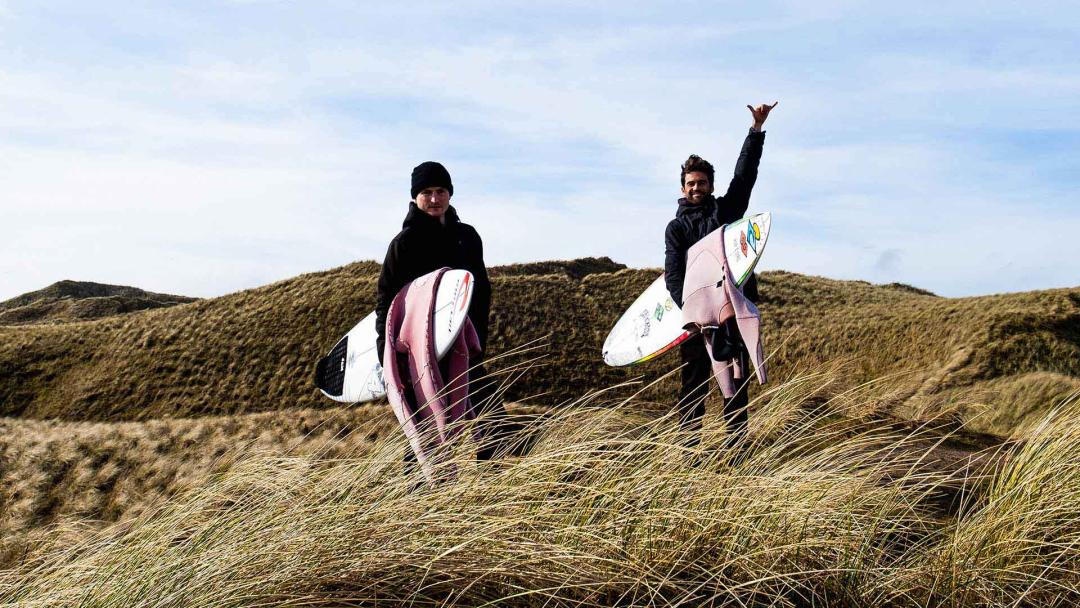 18/01/2023
How Do Wetsuits Work: Beginner's Guide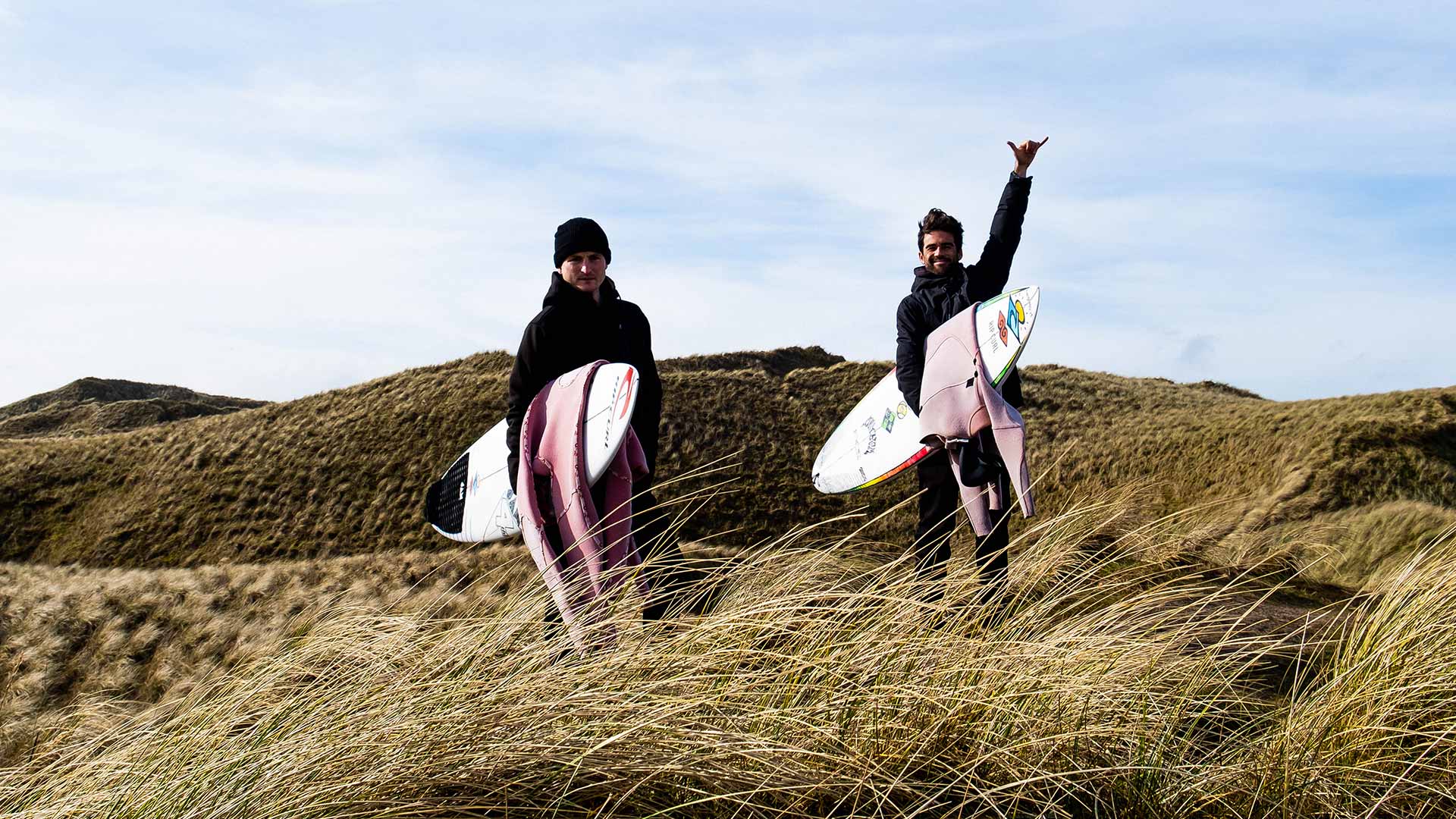 Mason and Gearoid on a blustery Irish knoll, Flashbomb 5/4s at the ready.
Rip Curl wetsuits have been a pivotal part of surfing's evolution over the past 50 odd years, unlocking epic arctic waves, and allowing us to surf better and for longer in cold climates. But how do wetsuits work? We've broken it down and answered your most frequently asked questions below. Read on and rubber up!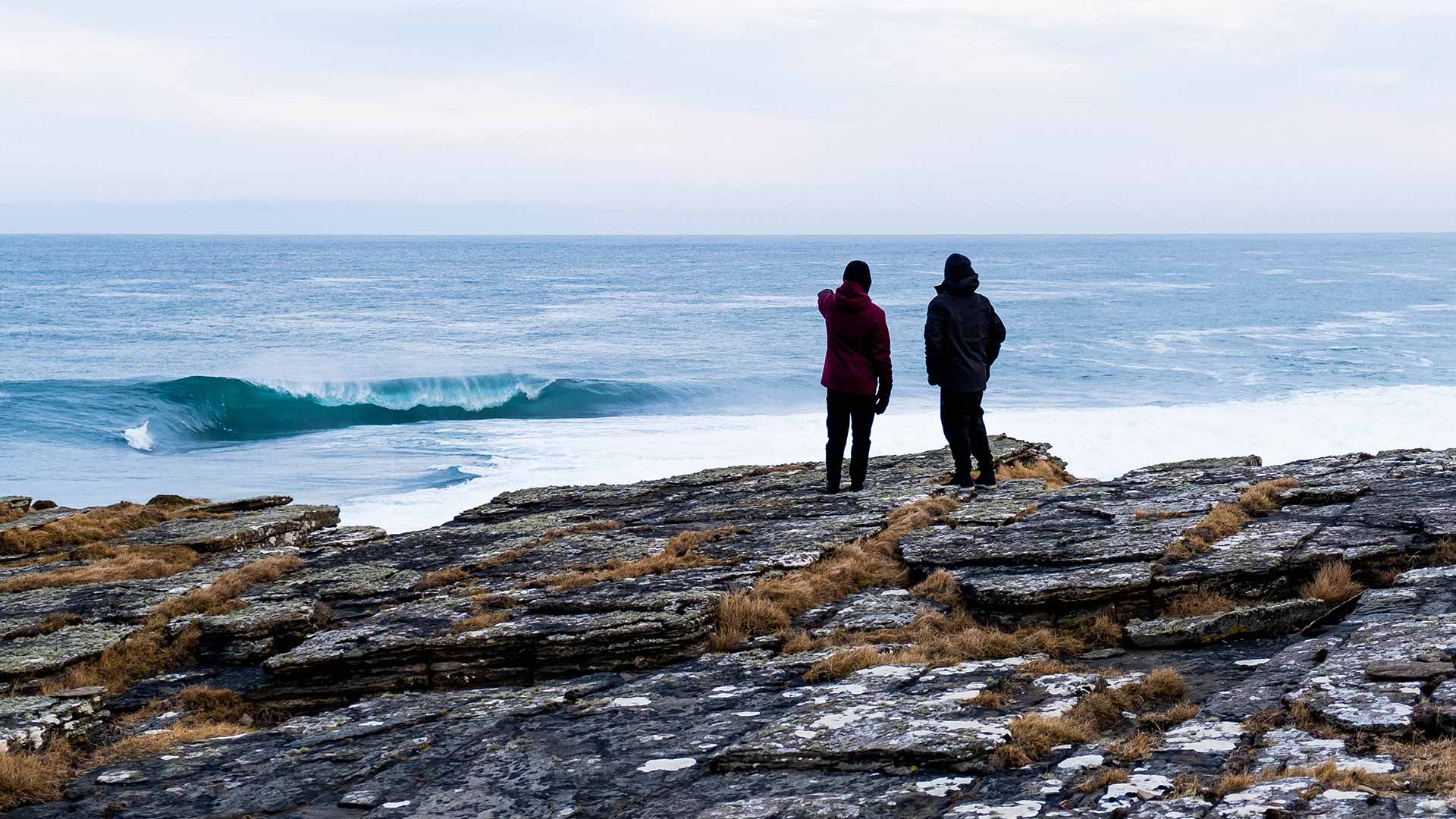 Cold thick waves require thick warm suits.
Why do surfer's wear wetsuits?
First of all, our oceans' water temps are always fluctuating, and surfing is a year-round passion! Surfing is a dynamic sport requiring explosive bursts of energy and split-second reaction times. When our bodies endure prolonged exposure to cold water in cold locations, and evaporative cooling from the wind, our ability to use our muscles effectively can be drastically reduced. As our bodies begin to prioritise the core, coordination goes out the window, and extremities go numb. In some instances a surfer may even find it hard to feel the board beneath their feet, or notice their fingers are unwillingly splayed making it hard to paddle.
As you can imagine surfing gets increasingly difficult, and safety and the threat of hypothermia becomes a real issue. Wetsuits (and gloves and booties) have proven to be the perfect solution. They maintain a surfer's safe and comfortable body temp during longer sessions or in frigid water. While the wetties of year's past were impossibly heavy, chafing, and cumbersome, today's suits are flexible, comfortable and warm.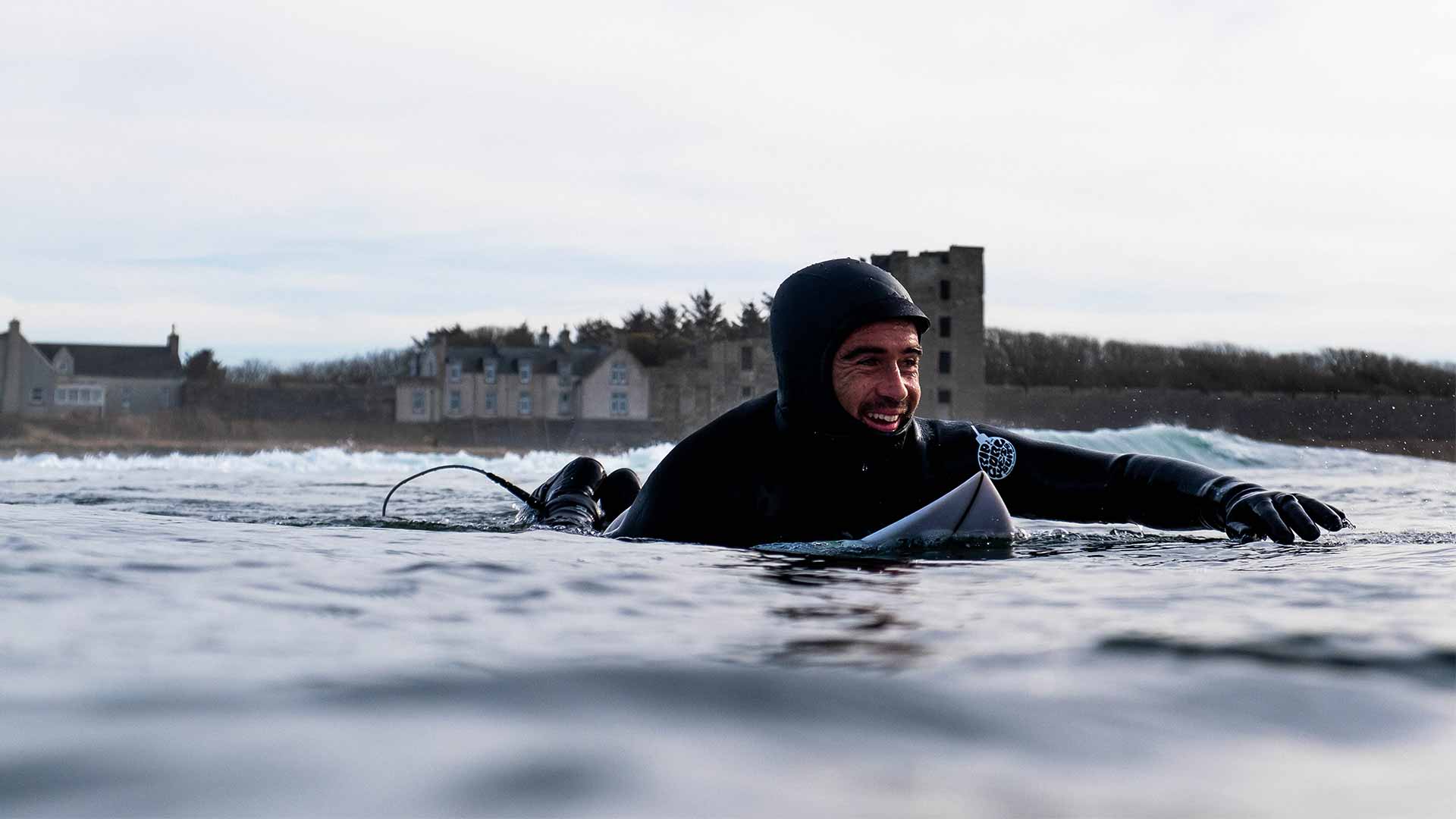 Mason paddling out, not getting cold feet.
A wetsuit is a type of waterproof garment that is worn by divers, surfers, and other water sports enthusiasts to keep them warm in cold water. It is generally made of a stretchy, insulating material called neoprene, which is a synthetic rubber that retains its flexibility even in cold temperatures. When a person wears a wetsuit and is submerged in the ocean, a thin layer of water is trapped between the wetsuit and their skin. As the water is warmed by the body, it helps to insulate the body and keep the wearer warm.
The thickness of the neoprene used in a wetsuit can vary depending on the water temperature, how much the surfer "feels the cold", and the level of insulation needed. In colder water, a thicker wetsuit will be needed to provide more insulation. Contrastly, a thinner wetsuit (or one with short sleeves) will be more suited for use in warmer water. Multi-thickness wetsuits like 4/3 and 3/2 are now the norm, with thicker panels on the chest and legs, and thinner ones on the arms to get the best of both worlds, warmth at the core, and freedom of movement for paddling and manoeuvres.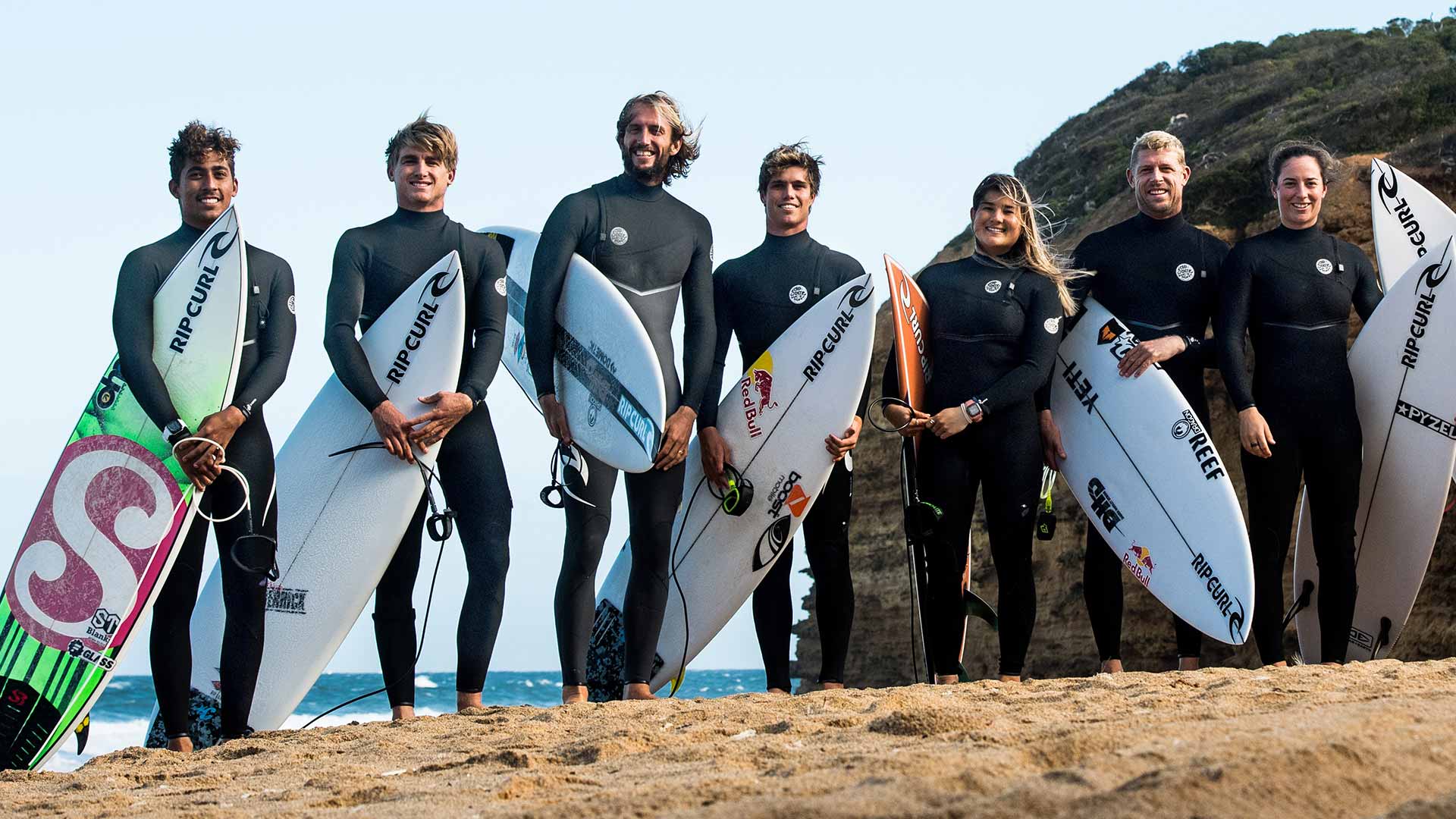 The Rip Curl Team sporting their high performance E-Bomb wetsuits before Bells. Snug fits, with epic stretch.
How should a wetsuit fit?
A wetsuit should fit snugly against the body in order to provide the best insulation and allow the wearer to move easily in the water without excess baggy material and added drag. It should be tight enough to create a barrier that prevents water from flowing freely in and out of the suit, but not so tight that it restricts movement or causes discomfort or irritation. This is especially critical at the neck, wrists, and ankle openings, where elasticated seals maintain the fit. The arms and legs of a fullsuit/steamer wetsuit should be long enough to cover the wrists and ankles completely, but not so long that they hinder movement.
When trying on a wetsuit, it is important to move around and perform a range of movements to ensure that the wetsuit is comfortable and allows for a full range of motion. The wetsuit should not feel restrictive or uncomfortable when moving the arms and legs, bending at the waist, or reaching overhead.

What do you wear under a wetsuit?
You don't need to wear anything under a wetsuit. Undergarments like bikinis, bathers or underwear can get bunched up and become uncomfortable, but it's down to personal preference.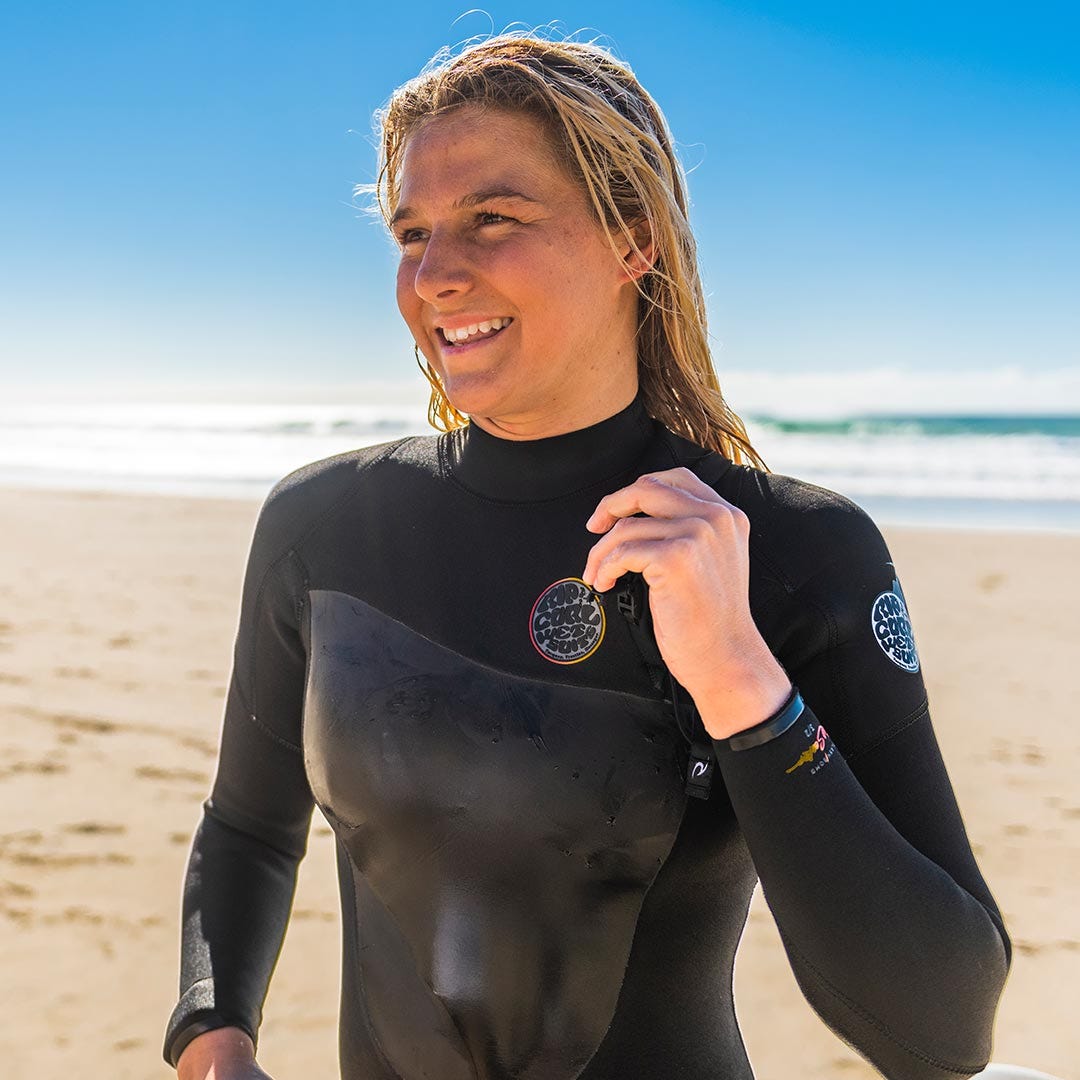 Molly Picklum in the her E7 Flashbomb Heat Seeker, sights set on the 2023 world tour.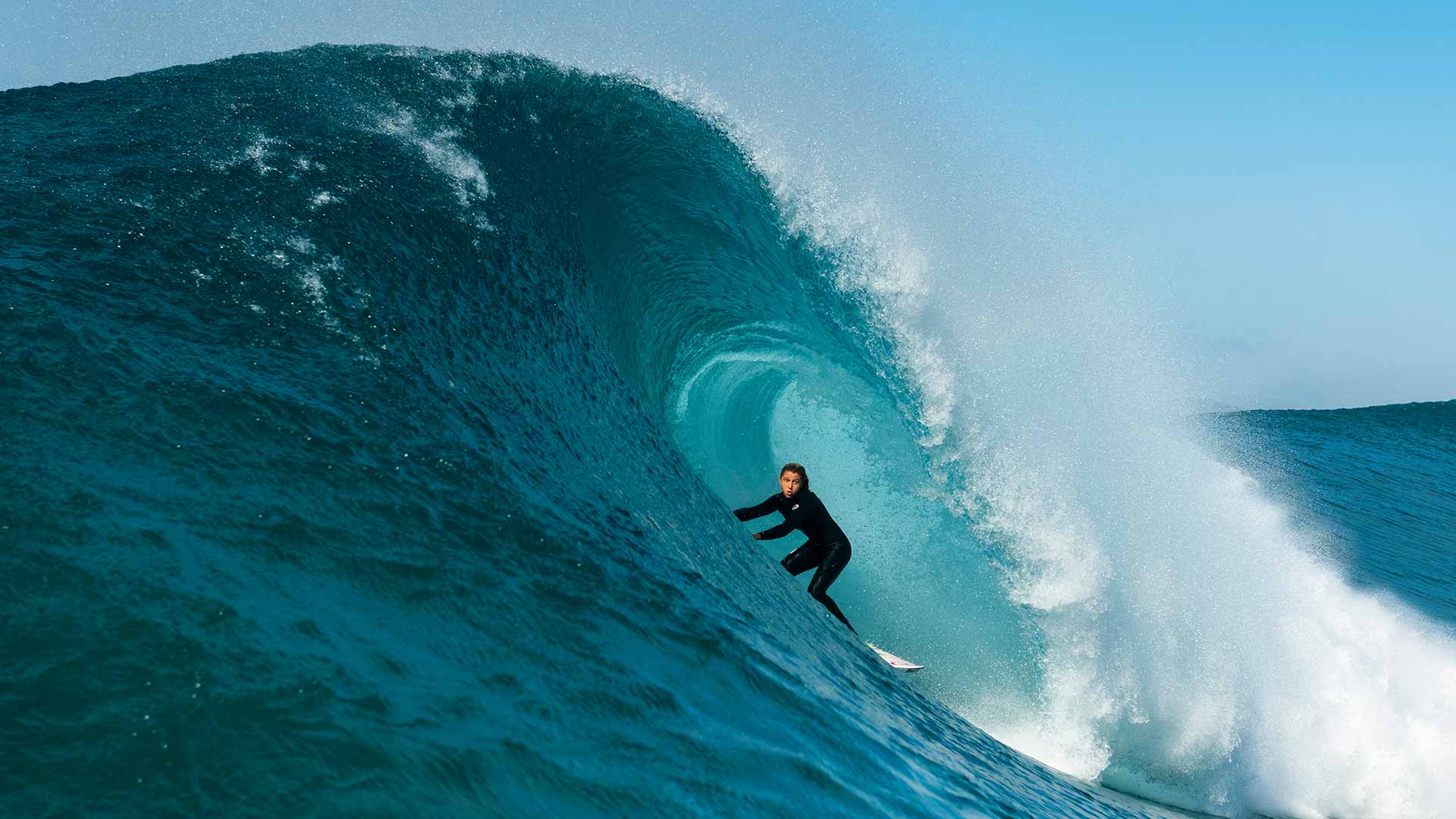 Molly Picklum, getting the most out of her E7 Flashbomb Heat Seeker.
How do I get the most out of my wetsuit?
The lifespan of a wetsuit isn't a fixed time period. It depends on how well you care for it. If you leave your suit out in the sunshine, drag it round the car park, pee in it, and never properly wash it out, you'll be lucky to get more than a single season. On the flip-side, dry it in the shade, hang it from the waist or wide hanger, and wash it after every surf and your seams will stay water-tight for years. Check out our complete Wetsuit Care Guide for all the hot tips.
Can I machine wash/dry my wetsuit?
Never put your wetsuit in the dryer or washing machine. Although it may be tempting to take the hands off approach, washing, drying and spinning are far too rough and deteriorate seams and neoprene quickly, ruining the warmth and fit of your suit.
Do wetsuits stretch over time?
Yes, wetsuits can over time. But the strength and longevity of all parts can be bolstered by regularly cleaning and careful storage.
How to clean a wetsuit?
To clean your wetsuit we recommend using our specially formulated soap recipe, Piss Off. Wetsuit Neoprene Detergent is a critical tool that makes all of your neoprene products last longer, remain smooth and soft, and smelling sweet. Washing and rinsing your wetsuits keeps both natural and manmade elements from deteriorating nylon and rubber, while also eliminating any nasty odours.
How to fix a tear/patch?
There are some great DIY options on the market to fix tears. but if you'd rather leave it to the experts, Rip Curl offers a three-year warranty on all stitching and a twelve-month warranty on all materials, including neoprene, knee pads, liquid tape and zips. Read the full Wetsuit Warranty.
Can you cut a wetsuit?
You can cut your wetsuit, but know that there's no going back. You can alter a fullsuit/steamer wetsuit by cutting the legs or sleeves off and thereby turn it into a springsuit. However, the sleeve openings won't have the same secure seal or resilience as before. It will be significantly colder and water will rush through more than before.
| | |
| --- | --- |
| Are Wetsuits: | Y/N |
| UV Protective? | Yes |
| Waterproof? | Yes |
| Buoyant? | Yes |
| Protect against jellyfish stings? | Yes |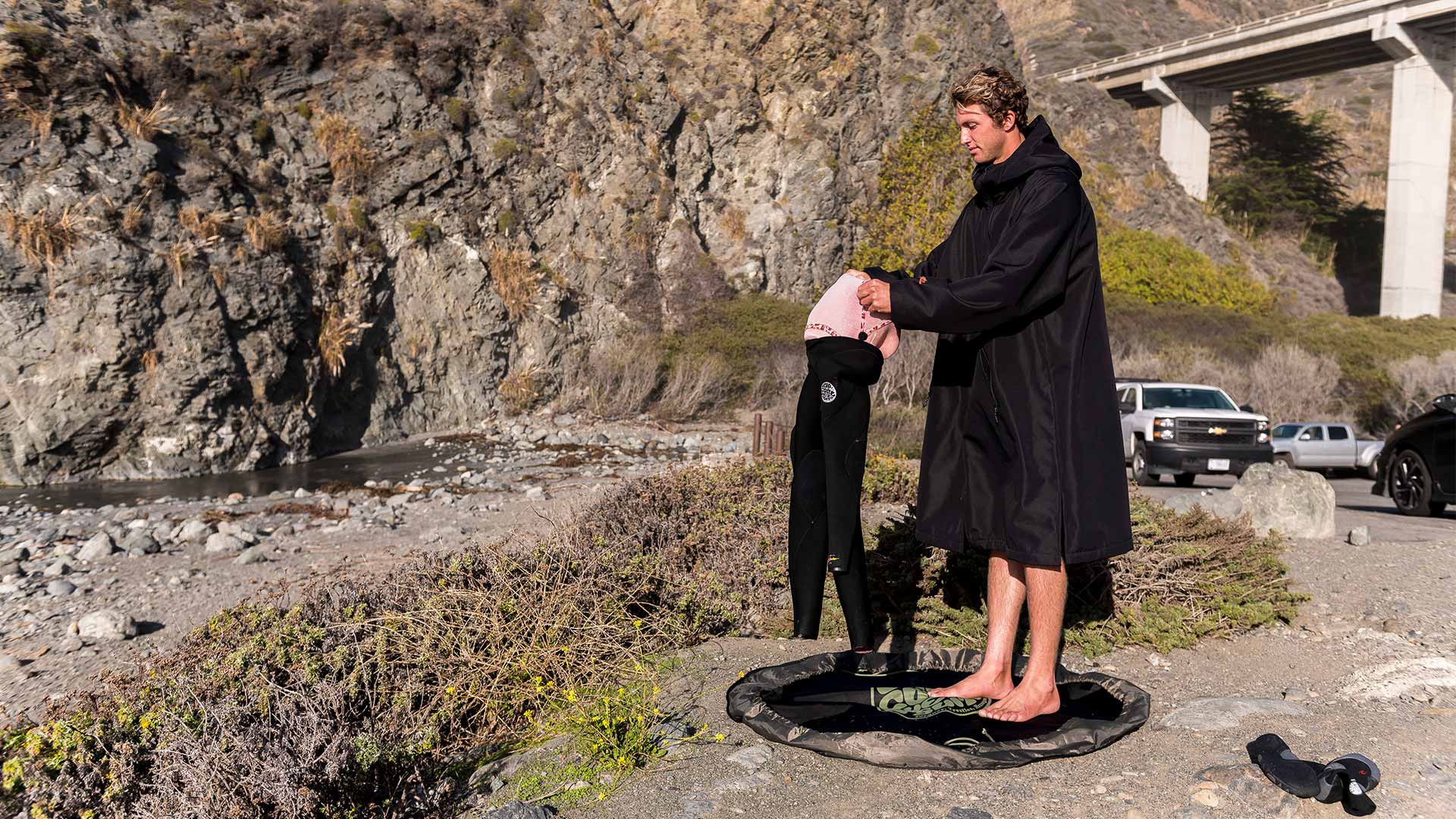 Crosby treating the rubber right. Kitted out with Surf Series Change Mat and Anti-Series Poncho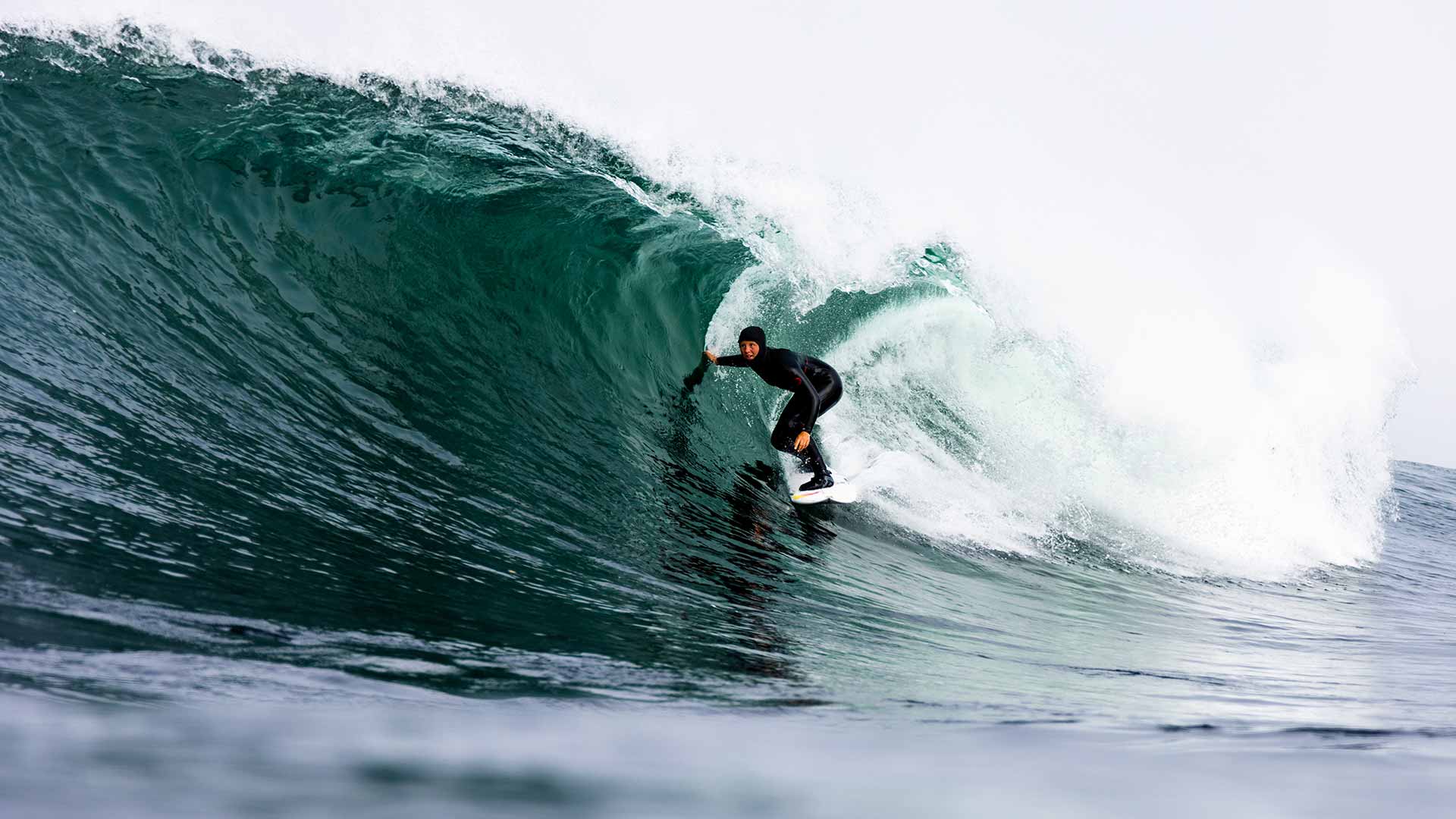 Mathea Olin slotted in Canada.