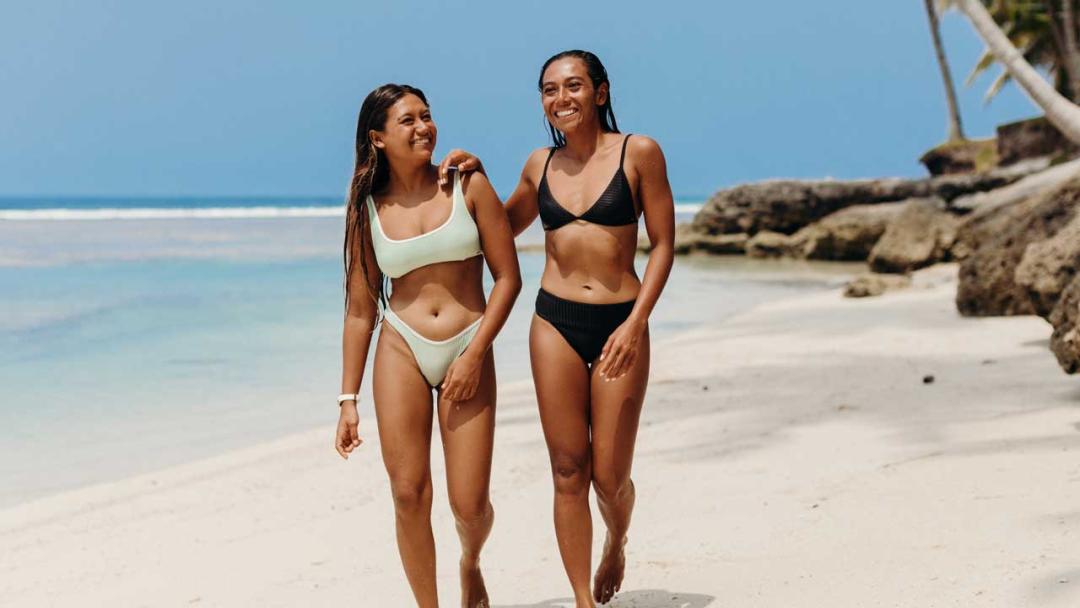 30/01/2023
How To Choose the Right Bikini?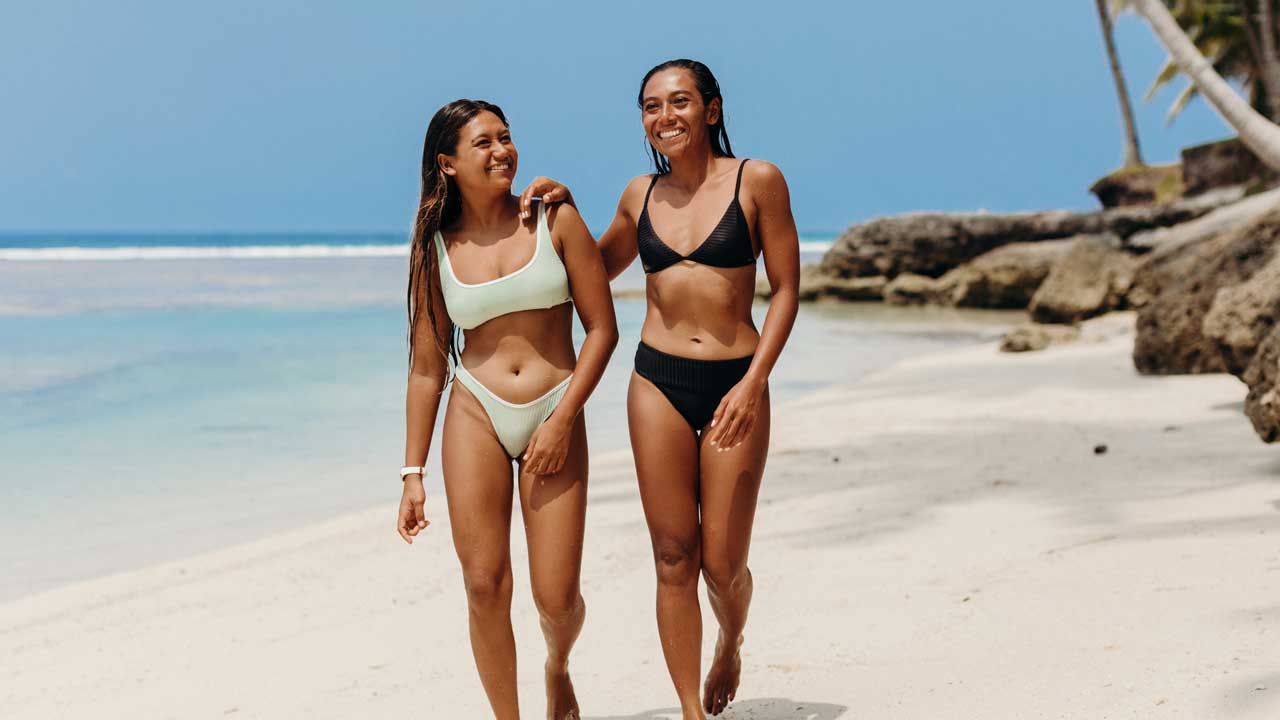 At Rip Curl, we know that finding the perfect bikini can be daunting. With endless options out there, it can be hard to figure out what shapes, colours, and patterns suit you best.
And a lot of the time, shopping for bathers online doesn't make it easier! Luckily, we know a thing or two about finding your perfect fit. In this guide, we'll break down the different types of styles, with tips on how to choose bikini tops and bottoms that look good and feel great.
Featuring real women and real shapes, our Interactive Bikini Fit Guide is designed to find the perfect bikini for whatever you're doing, from dominating barrels to relaxing on the beach. Start by choosing how you'll be using your bikini, your body shape, desired level of support and we'll show you which bikinis and other women's swimwear will best fit your body.
How to Choose Bikini Tops Based on Support?
For bikini tops, finding the right amount of support is a great place to start. It's a major bummer wearing uncomfy bikinis that leave you feeling sore or at risk of a nip slip. Thankfully, our Rip Curl bikini tops have varying levels of support to help you get out there and live your best life.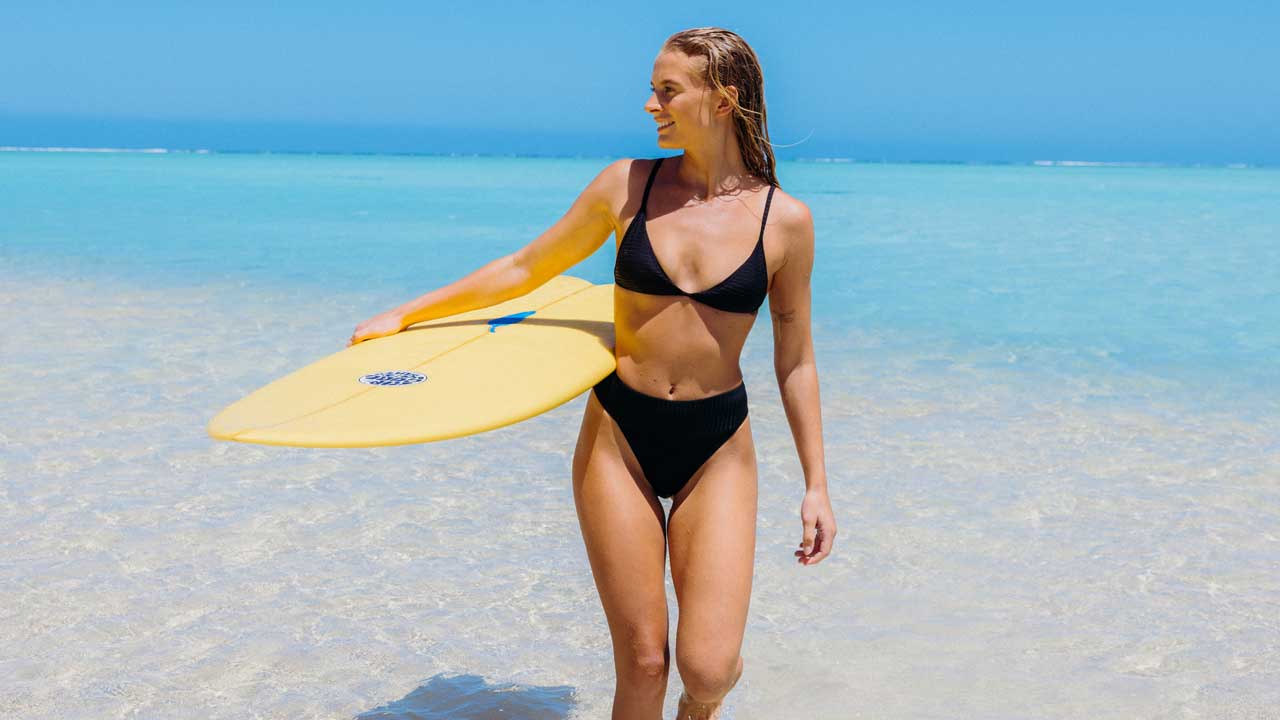 Light Support
If Light Support works for you, classic shapes such as a triangle bikini or bandeau are great for smaller busts, providing enough support without having to worry about structural features like padding or underwire. Rip Curl bikinis with light support are best suited for A-C cups.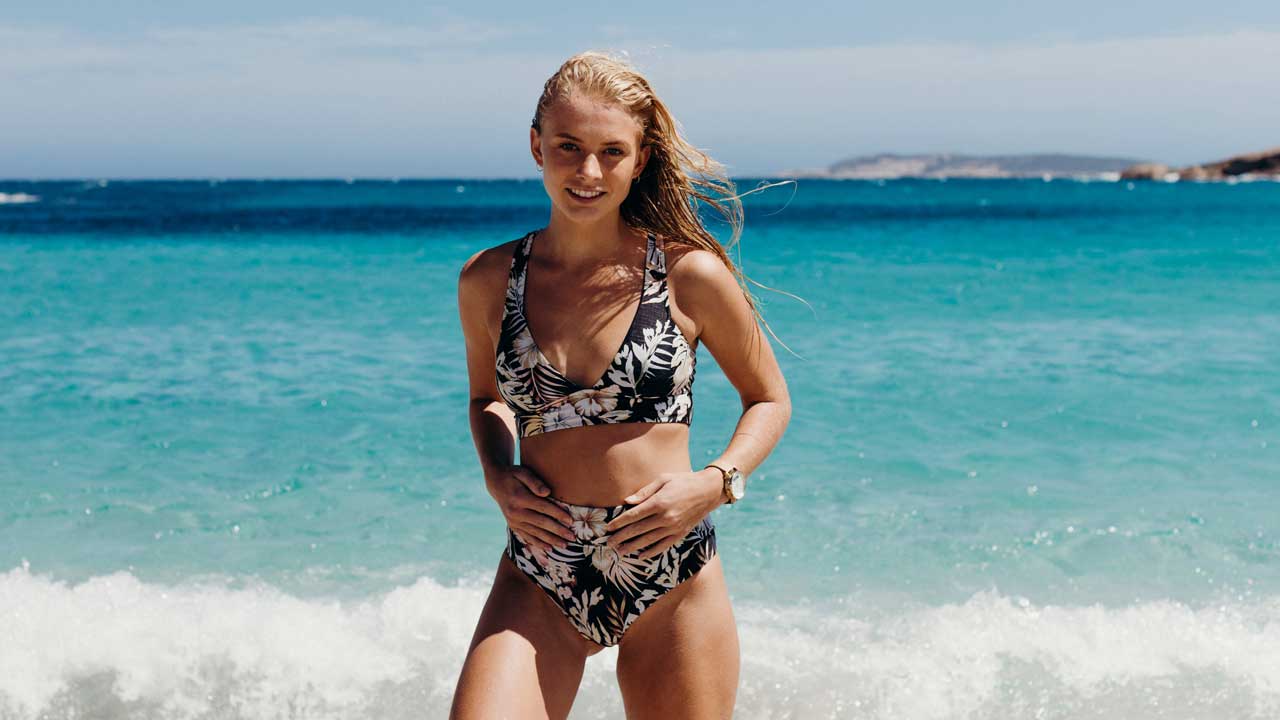 Good Support
Rip Curl bikinis labelled with Good Support provide a bit of structure and medium support. Crop-top styles and bikinis with thick, adjustable shoulder straps and removable padding are best, so you can control the level of support.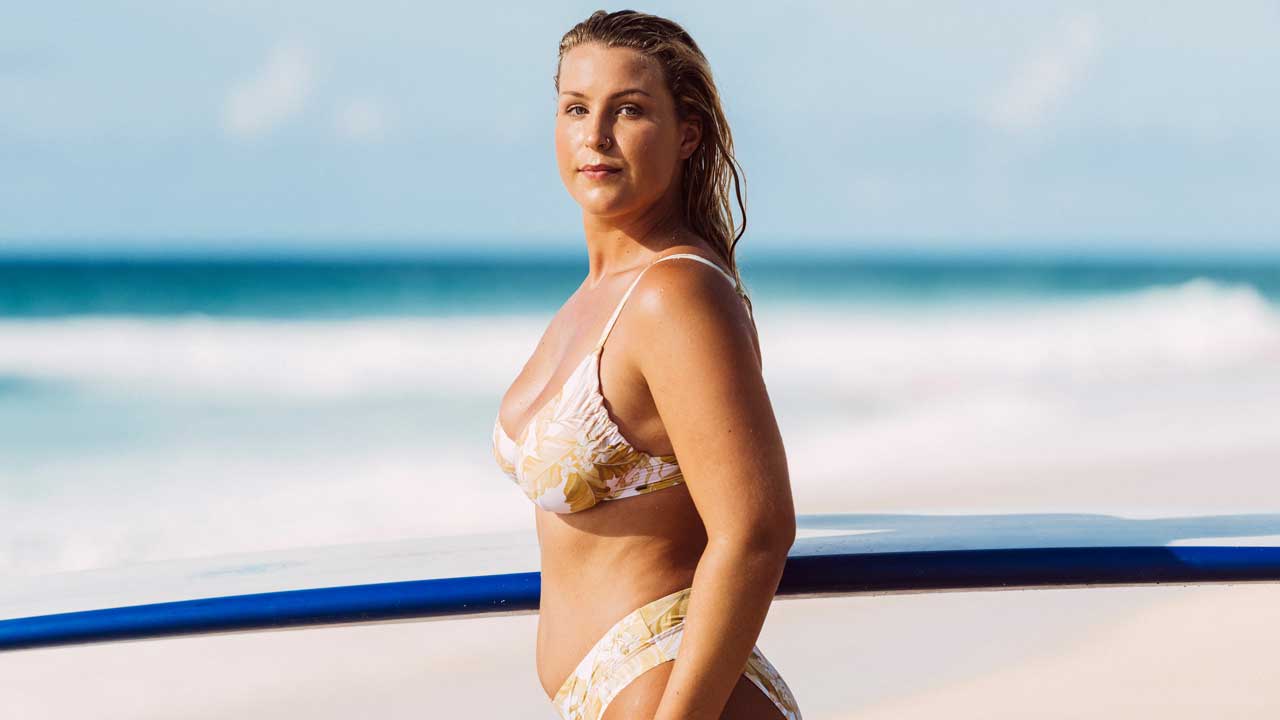 Full Support
Full Support Bikinis are the best bikinis for large busts, with inbuilt function for extra support where needed. Look for bikinis with wide shoulder straps, a supportive underbust, comfortable underwiring, and secure back fastening.
How to Choose Bikini Bottoms Based on Coverage?
No one likes tugging at our bikini bottoms all day. For max comfort and confidence, find the right amount of coverage that works for you. More fabric across your bum isn't always the most flattering option, which is why Rip Curl bikini bottoms come in a range of different cuts.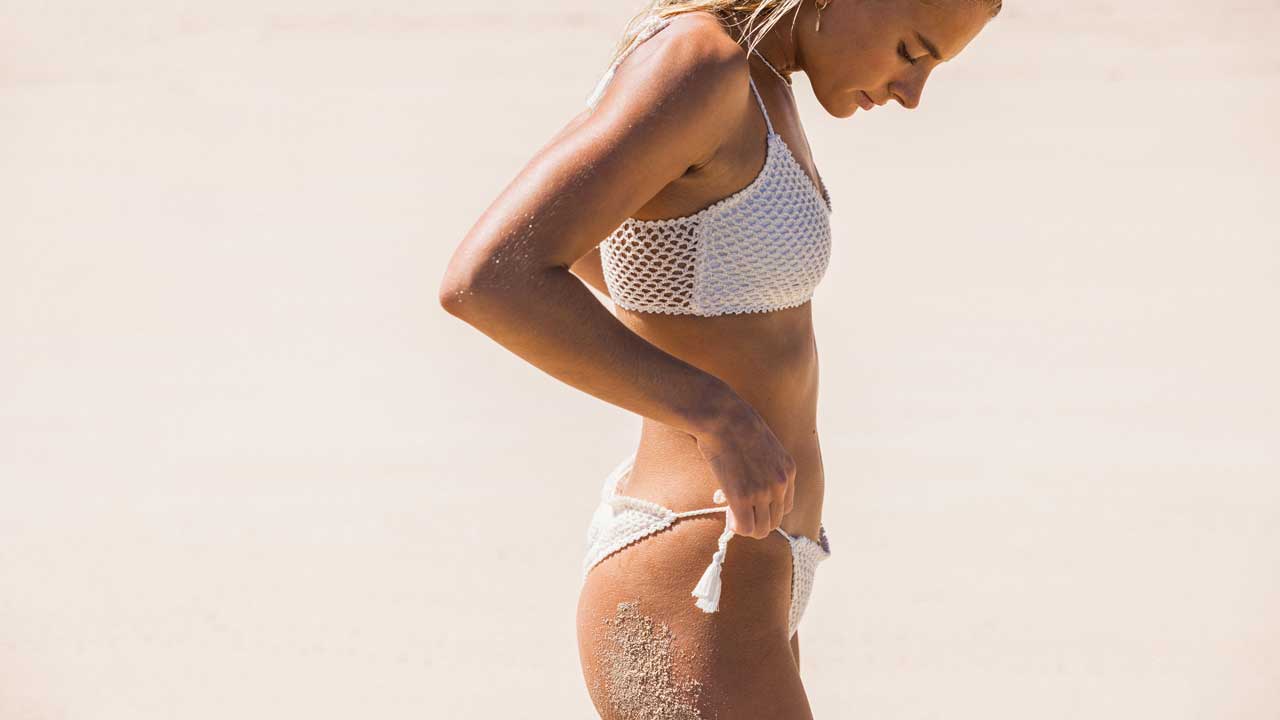 Skimpy Coverage
Skimpy Coverage bottoms have minimal coverage, allowing for more bum in the sun, and come in a range of styles. If you've got wide hips, bikini bottoms with adjustable side ties give you more customisation on the fit, while styles with a high leg are great if you want to nail that hourglass shape.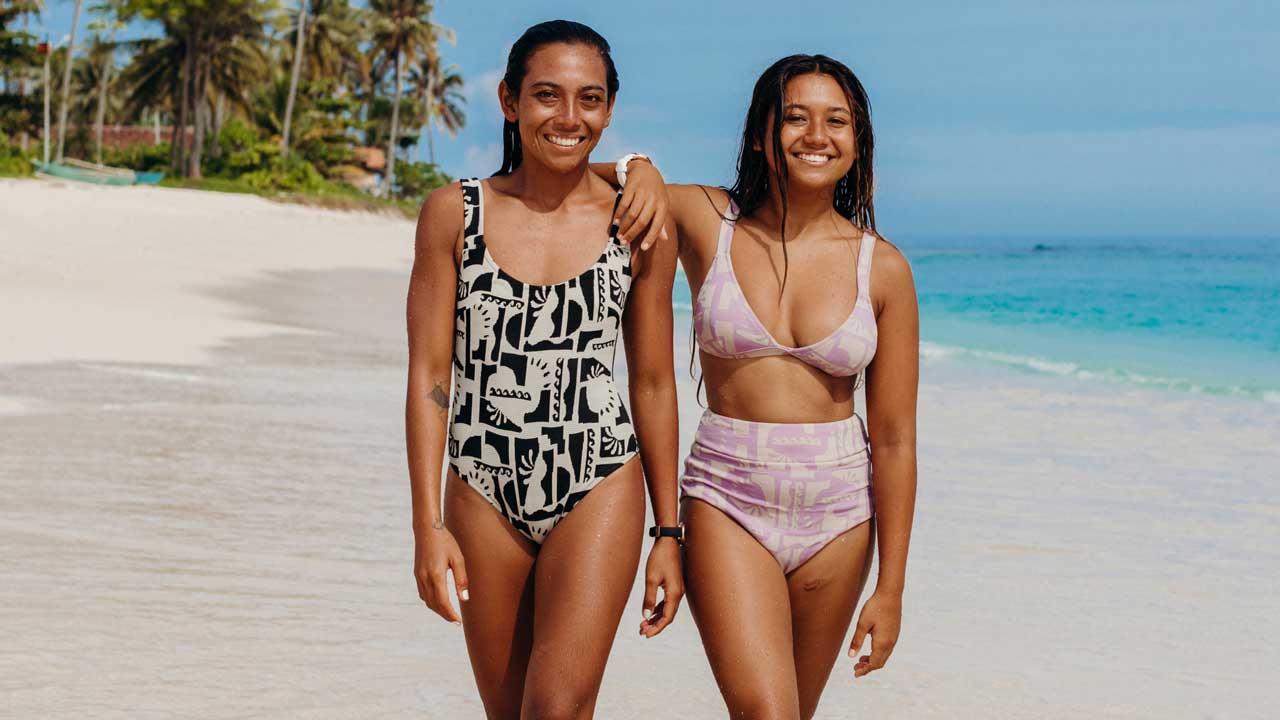 Cheeky coverage
Cheeky coverage bottoms have a slightly slimmer silhouette at the back, perfect if you're looking for a flattering and comfortable cut with a bit of cheek. If you're curvy and want to accentuate your waist, high-rise bikini bottoms are the way to go. Or if you've got a straight, shorter mid-section, keep your torso elongated with a low-rise, hipster bikini brief.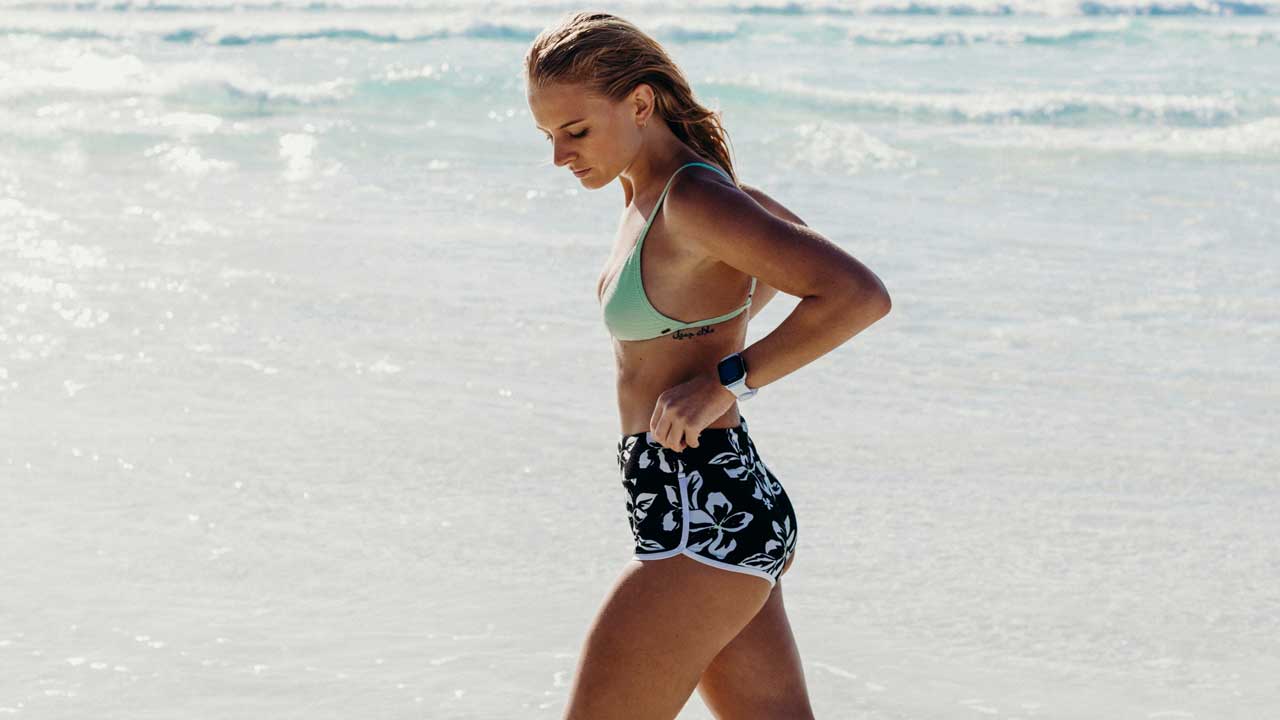 Good Coverage
For a fit that's halfway between Cheeky and Full Coverage, our Good Coverage bottoms are a classic go-to shape that works for everyone. Choose from a hipster or high-waisted cut, depending on what works for you.
Full Coverage
Our Full Coverage bikini bottoms are designed with a full silhouette at the back, which is great if you're looking for something modest yet flattering. They come in heaps of stylish cuts, from low to high rise, and boy shorts if you're looking for max coverage.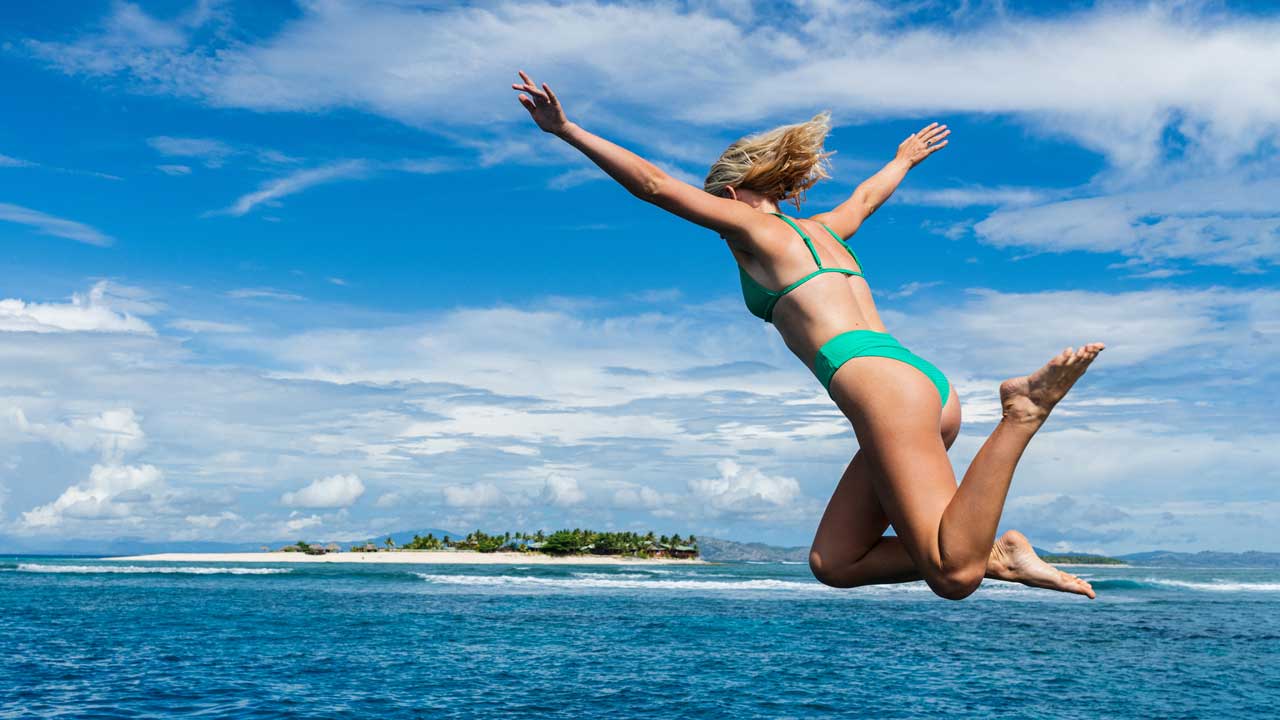 How to Choose Bikini Colours & Prints Based on Your Features?
Now that you've got your support and coverage sorted, it's time to find a bikini in a flattering colour and print. Different colours can either wash you out or bring out a healthy glow, so choose a colour that suits your skin tone best:
Bikinis in blue, pink and silver are best for pale skin with cool undertones.
Bikinis in orange, green or gold are best for tanned and dark skin with warm undertones.
Bikinis in black, navy and beige are best for skin with neutral undertones.
Anyone can rock prints and patterns, but if you want to mix and match your bikinis to bring proportion and balance to your shape, here's how:
If you've got wide hips, try wearing a textured bikini top with flat-textured bottoms.
If you've got a large bust, try wearing a solid-coloured bikini top and patterned bottoms.
If you're tall or have long features, try wearing bikinis with big prints, like large florals or geometric shapes.
If you're short or petite, try wearing bikinis with small patterns and prints like thin stripes and gingham.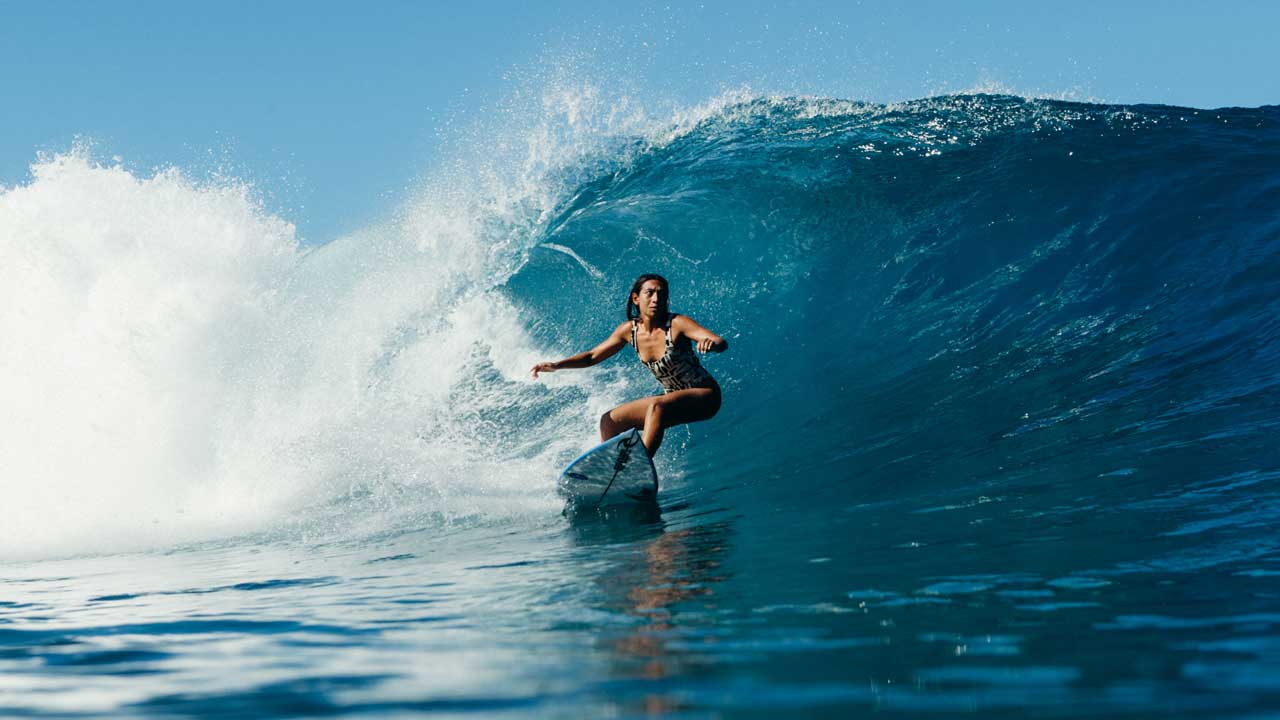 Can You Surf in a Bikini?
The final thing to think about when choosing your bikini is when you'll be wearing it, and what you'll be doing, so let's talk function. A cute, comfy bikini might be perfect for you if you're lounging on the beach all day or just going for a dip. But for days when you're hitting the waves, you'll need a sturdier bikini that makes sure everything stays put.
The best bikini tops for surfing are crop top styles, and bikinis with moulded cups and secure fastening. For bikini bottoms, styles with a high leg allow for a wider range of motion, while thick side straps keep your bottoms in place. If you're looking for better grip and coverage, we've also designed the Mirage Ultimate Surfer's bikini, which is Rip Curl's technical surf bikini designed to perform on active days.
Alternatively, if you're not sold on wearing a bikini when hitting the breaks, a surf suit is an excellent alternative. They combine the best bits of a one-piece swimsuit and rashie, making them comfortable, form-fitting and still supportive from top to bottom. They're made from rash guard and swimsuit materials, so they're a bit thinner than wetsuit, meaning they'll keep you at a comfy temperature in the warmer months like a bikini would.
What Size Bikini Should I Buy?
Ensuring you choose the right size bikini is crucial for achieving all day comfort, whether you're out in the line-up or catching some rays on the beach. When it comes to picking the size of your bikini, we recommend choosing the same size as your current underwear. The alternative is to also use our bikini size chart above to help find the perfect fit.
How should a bikini top fit?
A bikini top should fit comfortably snug. Avoid spillage or gaping from the cup and make sure the back of your bikini lays flat across your back. If the bikini has shoulder straps, they should sit securely to hold it up without feeling restricted.
How should bikini bottoms fit?
Bikini bottoms should fit according to the cut and coverage of your chosen style. Make sure your bikini bottoms aren't riding up or down, sagging, or digging into your skin. If you find they are too tight or restricting movement, you may need to go up a size. Similarly if you're out on the water and your bikini bottoms are majorly sagging, then it's worth considering going a size down.
What is the best bikini fabric?
The best bikini fabrics are durable, flexible and fast-drying. We make our swimwear from a range of materials like lycra, nylon, and neoprene, just to name a few. We've also got bikinis made from sustainably-minded regenerated materials such as ECONYL.
Can you wear a bikini under a wetsuit?
Yep, you can absolutely wear a bikini under a wetsuit. Having that extra layer is handy, so you can take your wetsuit on and off with zero worries, but if you've already swum in your bikini before putting on your wetsuit, it can trap a bit of extra moisture.
What to wear over a bikini?
You've got a few options on what to wear over a bikini. Other than a wetsuit, you can wear a
rashie
for extra UV protection while in the water. Or if on land, you could wear a
tank or overshirt.
Support, coverage, and flattering prints all play a role in finding your perfect bikini, but when it comes down to it, your best bikini is one that makes you feel comfy and confident. Explore Rip Curl's range of bikini tops and bottoms to mix and match for
swimwear
to live in all summer long.