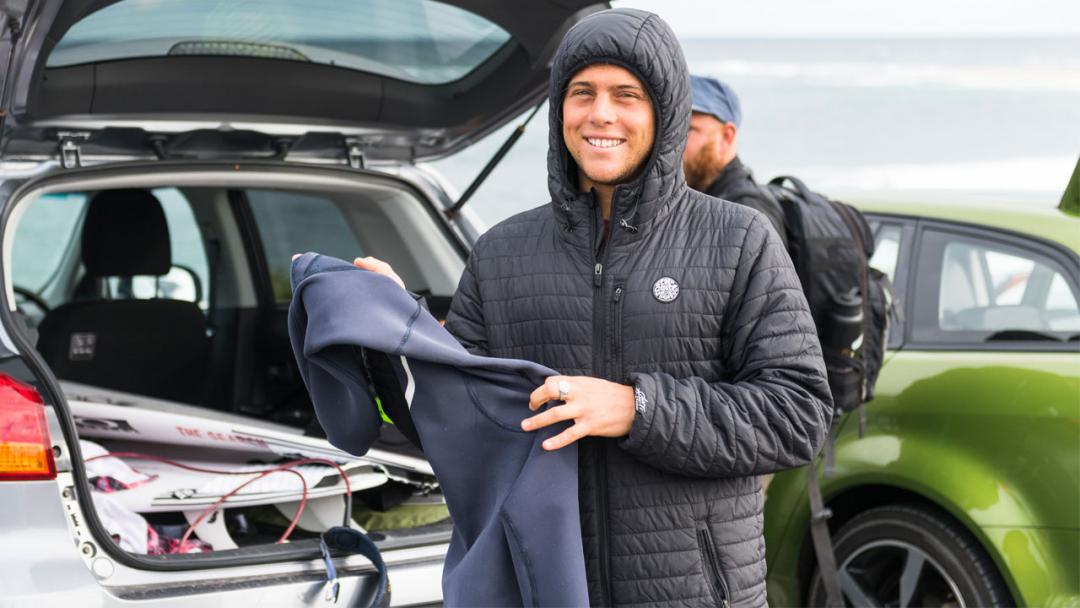 12/09/2019
How to Recycle Your Wetsuit
Wondering how you can recycle that old wetsuit that's been lying around? We have the solution.
Is your wetsuit on its last legs? Don't want to see your old wettie mats or thongs go to waste? Now you don't have to. Give your old rubber new life as part of the Rip Curl Wetsuit Recycling Program.
The Rip Curl Torquay Store is taking in your old wetsuits and thongs to be up-cycled through Surfing Victoria's Indigenous Program – or, if your old rubber isn't salvageable, it will be crumbed down and given another life.
Get involved and give your washed-up old friend the new life it deserves by heading into the Rip Curl Torquay Boardstore. Hand the damaged goods over to one of our staff attendants and let us take care of the rest.
But don't worry, if you don't live near Torquay you still have options. You can post a package to the Rip Curl Torquay Store with a note inside, letting us know if you're keen to recycle or up-cycle. Send it over to:
Rip Curl Retail, 101 Surf Coast Hwy, Torquay, VIC 3228
This new wetsuit recycling and up-cycling program was initially trialled in 2018, and after an outstanding trial period, the program will be running indefinitely. With your support, Rip Curl aims to find a larger-scale solution and implement this program across Rip Curl stores around the globe.