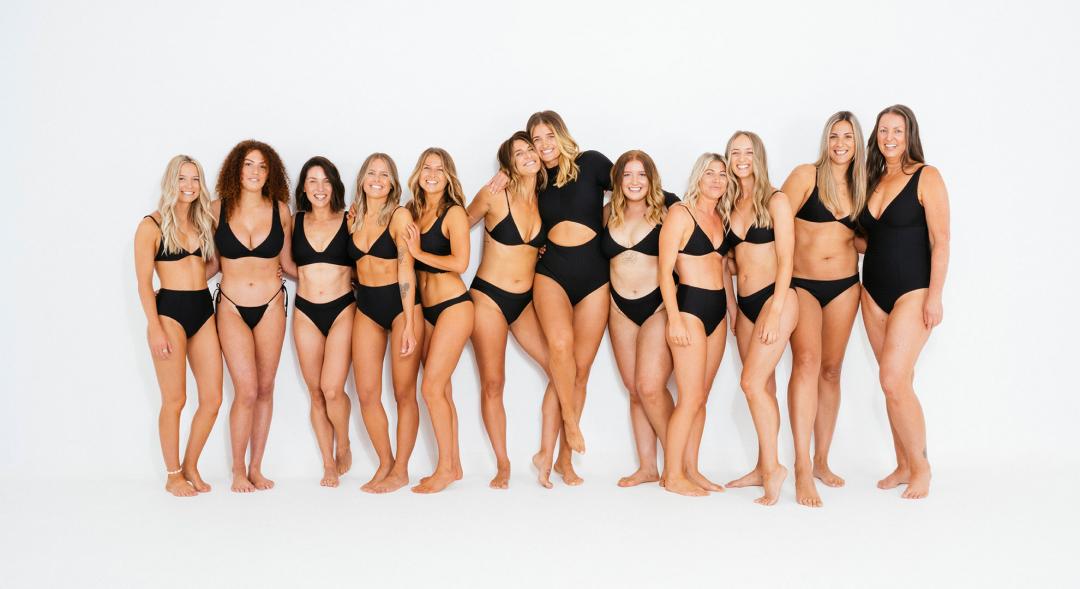 17/09/2021
Shooting Rip Curl's Interactive Bikini Fit Guide: Join Our Designers Behind the Scenes
Jump behind the scenes with Rip Curl's female design team as we tackle the making of the Interactive Bikini Fit Guide
Not too long ago, Rip Curl released the first-ever Interactive Bikini Fit Guide.
Shot on the women behind the brand, this revolutionary guide features real women and real shapes, and is designed to offer a whole new online shopping experience for bikinis. As the customer moves through her online journey, she can see a variety of different fits and styles on multiple models, each with her own unique body type. The Guide is a start on Rip Curl's journey to help more woman find their perfect bikini.
Today, Rip Curl reveals the making of the Interactive Fit Guide. – behind-the-scenes look at the women who helped pull it all together. These women are not just the designers who created these bikinis – they are also the women who believed in this product enough to pull themselves out of their comfort zone and into the limelight, in front of the lens.
"When we had the idea of creating the Interactive Fit Guide, we put a local call-out for talent. We wanted to celebrate our community and show everyday women," says Ash Reader, Associate Creative Director at Rip Curl.
"This invite extended to our crew, and the Women's Design Team put their hand up. They believed in this idea so much and knew how important it was, and even though the idea of modelling was daunting they all wanted to be a part of it."
"We created this behind-the-scenes piece to give our audience some insight into how the Fit Guide came about, and also to put real faces and personalities to our swimwear." This short four-minute video piece is your all-access pass to the Rip Curl brand. It's as backstage, AAA as you can get, and it's these women who make Rip Curl what it is today.
"Consumers are more conscious now than ever, not only about who makes their clothes but also who designs them," continues Ash. "Rip Curl is a global brand with talented crew in each major region throughout the globe, and I hope viewers can take away how much time, passion and love goes into every piece of swim we create. The women who work on our design team think about our customer, always, and continually are finding ways to be more inclusive and accessible."
The Interactive Fit Guide is a part of Rip Curl's latest global swimwear campaign, "Summer Looks Good On You". "The aim of the campaign is to celebrate the diverse group of women within Rip Curl," says Ash. "From our athletes located all over the world, to the women who design our products."
No matter who you are, no matter where you are, summer is for everyone… And Summer Looks Good On You. Now, if you haven't already, click play and jump behind the scenes with Rip Curl's female design team as we tackle the making of the Interactive Bikini Fit Guide.