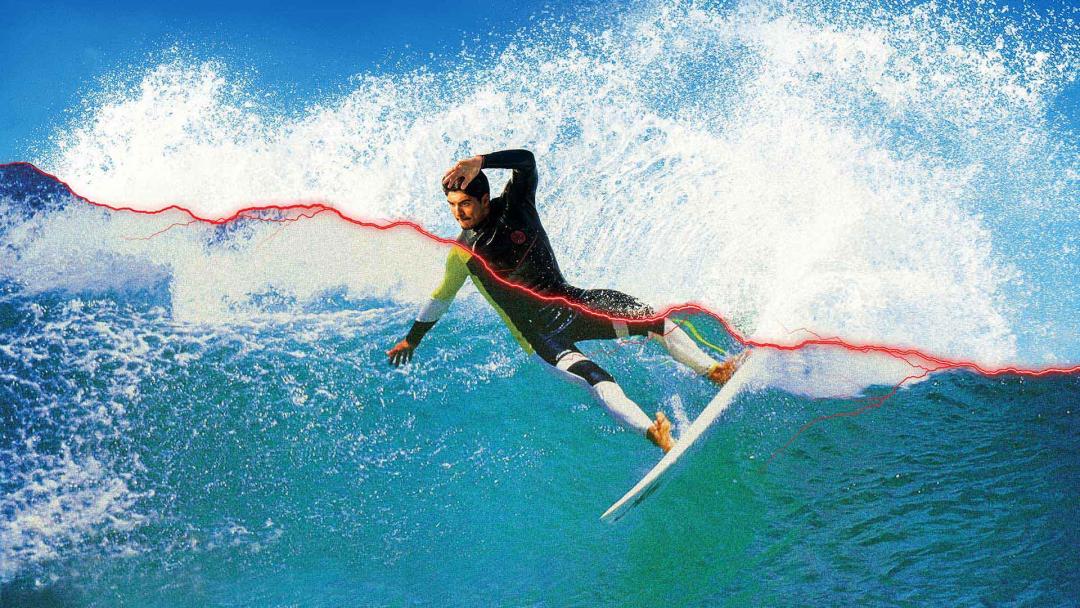 31/03/2023
Introducing the Flashbomb Fusion Wetsuit
Made with Seams That Don't Leak. A wetsuit that's almost entirely stitch-free (96% stitch-free). One that's warm, flexible and lasts the distance. Surfers have been dreaming about it forever.
Rip Curl has been working towards it for decades. After years of dedicated research and development, we're proud to announce we've finally sealed the deal.
Introducing the FlashBomb Fusion Wetsuit with Fusion Dry Seam Technology - a new leap forward in surfing technology.
This breakthrough innovation - the most technically advanced seam construction we have ever created - uses a unique bonding technique without stitching to create a seam that doesn't leak. Combined with 100% E7 Flash Lining, E7 Flash Lining Tape, a zip-free entry, and sealed cuffs it is the absolute ultimate in surfing comfort.
"This really is a new mark in the sand in terms of what's possible for surfing equipment," says Global Product Manager of Wetsuits, Adam Brissenden, about the release. "As neoprene has become stretchier and stretchier, the seams have become the weak point of many suits, because that's where a lot of the movement is. This solves that issue without resorting to liquid tape that's stiff, or stitching that can compromise the integrity of the seal in the first place. We could have released it sooner, but we really wanted to make sure it lasted as long as we thought it would. The results surprised even us, so much so we're going to use the technique in booties, bags and more moving ahead too."
Other features include E7 Flash lining for extra warmth and drying speed, sealed cuffs to eliminate flushing up the legs and sleeves, Rip Curl's ergonomic fit for increased comfort, and even an internal key stash.
Learn more about the FlashBomb Fusion Wetsuit with Fusion Dry Seam Technology here, or try it on to experience the difference at your closest Rip Curl stockist.