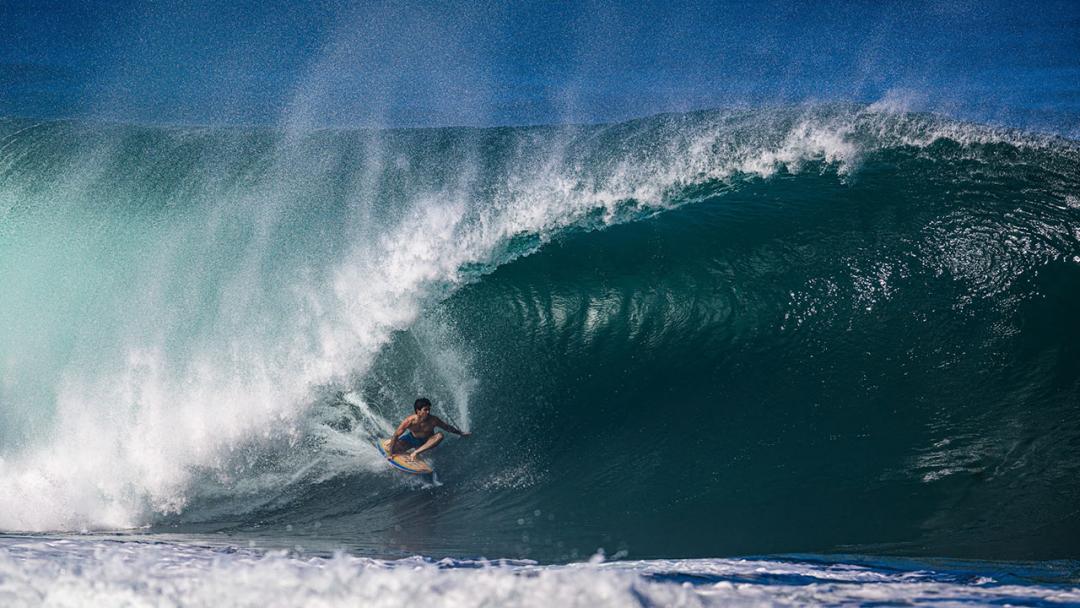 18/01/2022
Mason Ho Wins The Shootout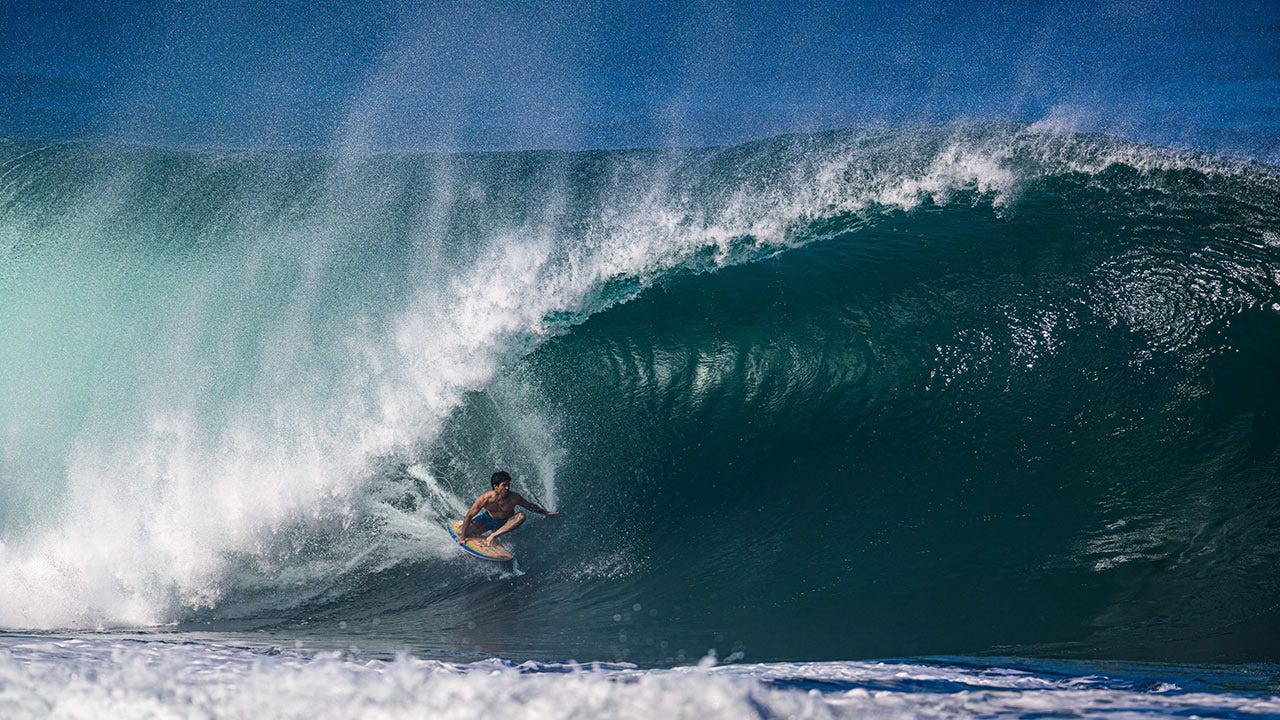 We caught up with Mason Ho after his dominant Da Hui Backdoor Shootout win to hear how it all went down.
There have long been dozens of contests held along the 7-mile miracle, but none have ever replicated the feel of 'The Shootout'. Although involving the world's most high-profile surfers at surfing's most high-profile wave – it remains the North Shore's grassroots contest. A contest for the people, in memory of one of Hawaii's greats - Duke.
Held during a 2-week period, awaiting the arrival of its best swell, the Da Hui Backdoor Shootout is guaranteed to provide some of the Winter's best… and that it did. Double-overhead, picturesque Pipe and Backdoor were on display all week. The lineup was stacked, featuring the best surfers on the planet, packing the best barrels of the year. One that stood out in particular was this monster, ridden by superwoman Bethany Hamilton – also winning her a commitment award.
Another event standout was none other than Mr. Mason Ho. Highlighted all week for his extra-long quiver choice, the man was ready to style his way through the Shootout. Mason went on to win the event with an incredible performance, taking the win from New Yorker Balaram Stack and perennial North Shore favorite, John John Florence. We caught up with Mason after the contest to hear more.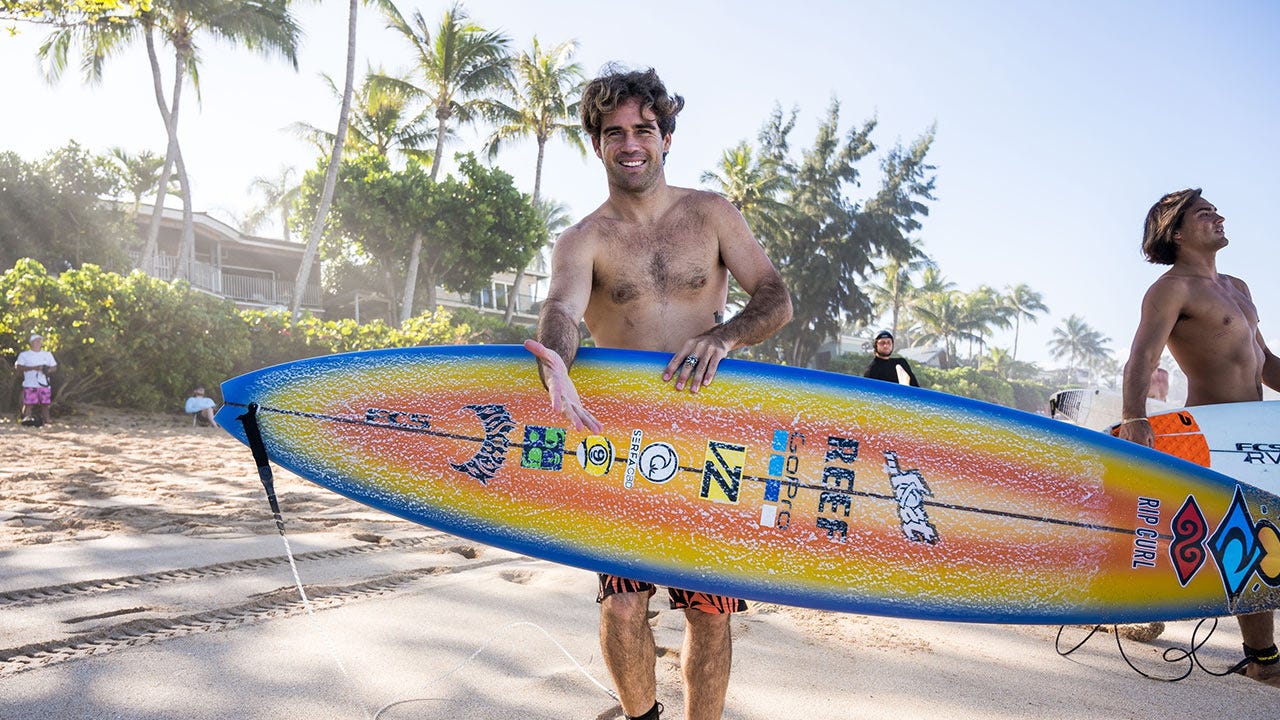 What did it mean to you to win the event in pumping conditions like that - especially given there were other CT athletes for the first time?
This year the field of competitors was crazy, the waves were solid and perfect so to get the win was an extra special feeling for me. We all love Pipeline and it's really cool when she gifts you a wave or a win.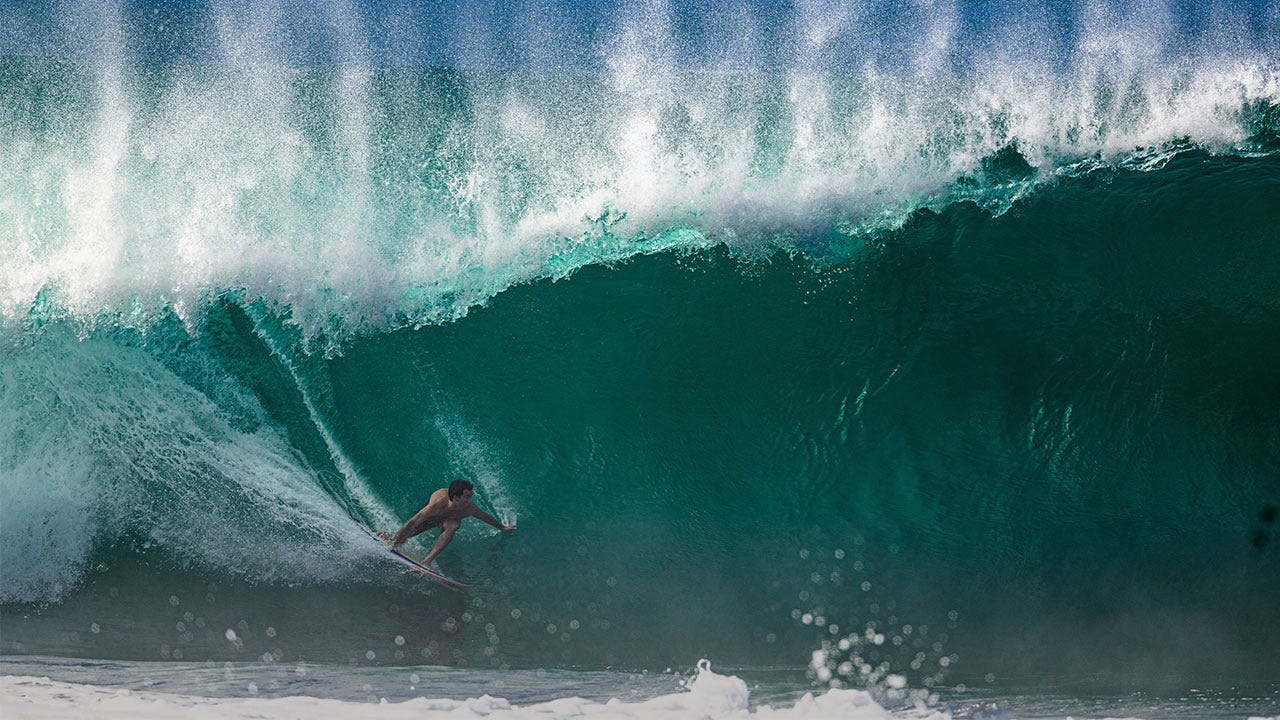 Tell us a bit about your favorite wave of the event?
It's tricky to pick my most memorable wave. If I had to… it would probably be one of those Backdoor waves from Day 2. I've always wanted to stuff my longer boards as deep as I could on a clean tall right. There was a moment in the barrel where my board tried to flip over from the spit but I got lucky and pulled it off. That's my favorite.
How has the beginning of the North Shore season been? What have you got planned for the coming weeks?
For me, so far this North Shore season has been really close to perfect. I've got to surf some spots that usually only break once or twice a year and I've got some fun waves at spots around my house. Now with this win I couldn't imagine being happier this winter, but I'll keep searching for more waves haha.
Cheers Mase and congrats on the win!