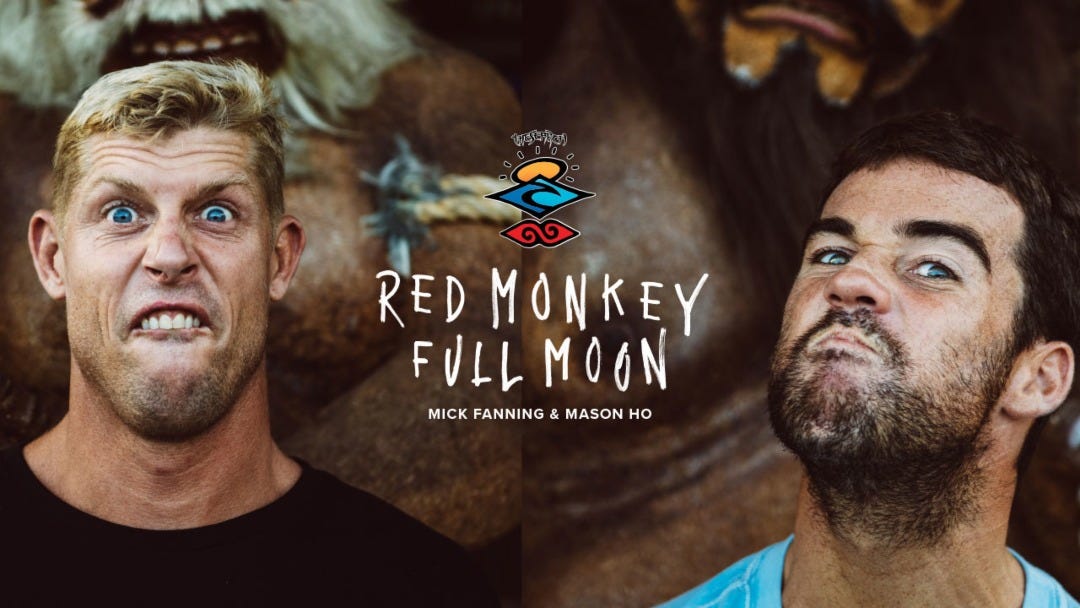 15/10/2019
The Search, Red Monkey, Full Moon is Back!
One of the most watched Search episodes in recent history has disappeared, after just 48 hours of viewing pleasure around the world.
Have you heard about Mick Fanning and Mason Ho's newest Search episode, Red Monkey Full Moon? Been hearing the hype, and holding out to watch it?
Unfortunately you'll have to hold out just a little while longer, because Red Monkey Full Moon has disappeared until further notice.
When will you have the chance to see it again? Not until Mick and Mason are out there on The Search once again, boarding flights and renting cars, scouring the globe for the best waves on the planet.
---
Let Mick Fanning explain...
"The Search goes way out there. We take it as far as the Earth will let us go. In every ocean and in every sea, we seek the far reaches for waves mysterious and unknown."
"We've found them, and we've surfed them. Swells that break off glaciers, others that surge up rivers, and then, roping sand bottom rights that hiss like rattlesnakes as they grind and spit for over a mile long."
"These are the life-changing sessions that will stay with you forever and inspire your next exploration. They are what the Search is all about."
"However, sometimes The Search is also something else entirely. Sometimes it can be less like exploration, and more like stepping back in time."
– Mick Fanning