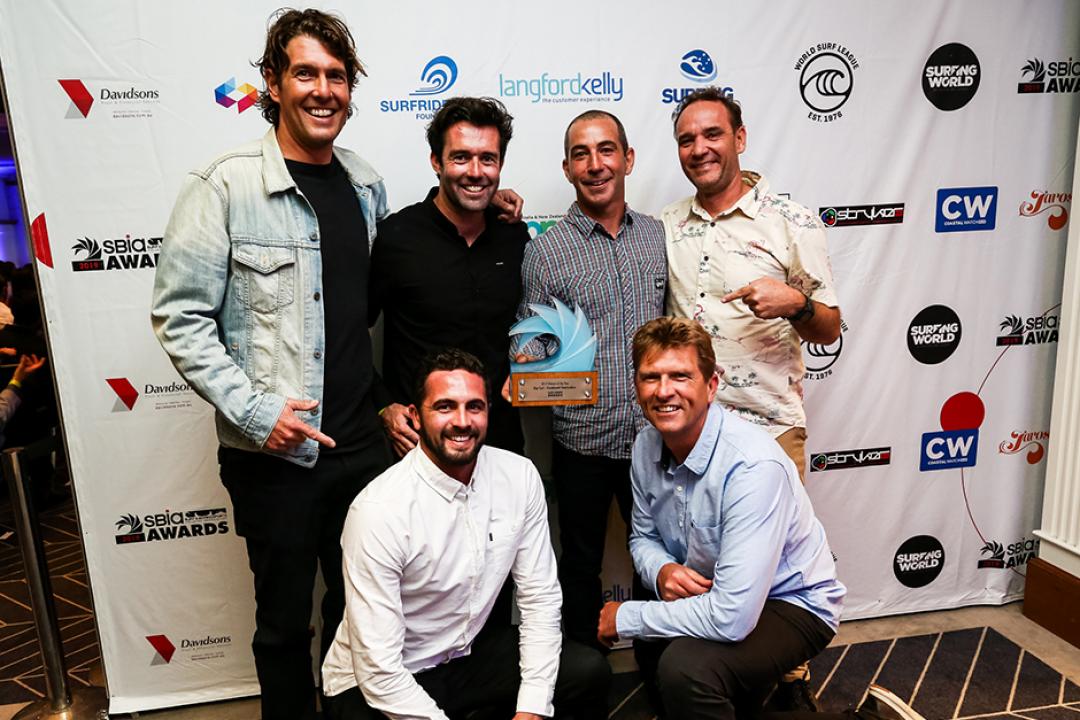 25/10/2019
Rip Curl Cleans Up At The SBIA Awards With 10 Awards And 5 Runner-Ups
The 2019 SBIA Awards were a huge success for Rip Curl, coming home with a new record of 10 awards and five runner-ups.
Last night over 250 surf industry brand and retail crew gathered at the Coogee Bay Hotel for the annual SBIA Awards. Known as the "Surf Industry Logies" it was a huge night of recognition, honouring and awarding those who work so hard to make oursurf industry what it is today.
Following a record haul of 6Winners and 3 Runner-Ups in 2018, this year we entered the fray nominated for a whopping 16 Finalist Awards. In our 50thcelebratory year, we took a new record home winning 10 Awards & 5 Runner-Ups.
The champagne flowed and by the end of the night this record achievement had brought a whole new life to the party, but the most important moment of the night didn't come in the form of an Award.
Rip Curl Chief Brand and Marketing Officer Neil Ridgway collected the coveted Men's and Ladies Brand of the Year Awards alongside Sophie Marshall,Rip Curl's Head of Women's,and the two took the moment to make a special tribute to Rip Curl Founder's BrianSingerand Doug "Claw" Warbrickfor their massive contribution to the surf industry. In the last 50 years they not only builtRip Curl, but also helpedsteer the whole surf industry towards success.
Congratulations to all the crew who won, and who were nominated, as a part of the 2019 SBIA Awards.
Rip Curl Awards at the 2019 SBIA Awards are as follows...
WINNERS
Product Innovation of the Year – Heatseeker
Wetsuit of the Year – Flashbomb Heatseeker
Mens Boardshort of the Year – Mirage 3 2 1
Ladies Swimwear Brand of the Year
Sales & Customer Service Office of the Year
Rip Curl National Customer Service WA Account Manager of the Year – Kerry Whitford
Vic/Tas Account Manager of the Year – Daniel Jenkin
Qld Account Manager of the Year – Sean Finlay
Ladies Brand of the Year
Mens Brand of the Year
RUNNER UPS
Surfing Accessory of the Year–Search GPS 2 Watch
Excellence in Retail Marketing–Rip Curl Newcastle
Retail Fitout of the Year–Sydney Domestic Airport
SA Account Manager of the Year–Travis Ochota
NSW Account Manager of the Year–Jodie Watson