03/12/2021
The Ultimate Summer Gear Guide 2021
Surfer's Go-To Guide for Summer
The gloves are off! The best time to be a surfer is here. Post-work sessions, warmer temps with balmy waters, new swell directions are waking up dormant local surf spots. Wetsuits are dried and retired from their long, hard Winter run. Bikinis and Boardshorts fill the lineups. Hallelujah! The all-day surf session returns. In short, it's hard to beat the heat.
But those dreamy summer sessions can only be made a reality with the right gear. We're talking the ultimate boardshorts, flexible neoprene, soft and light surf tees and all the peripheral gear needed to get it there. Luckily, our Ultimate Summer Gear Guide is here to make it easy.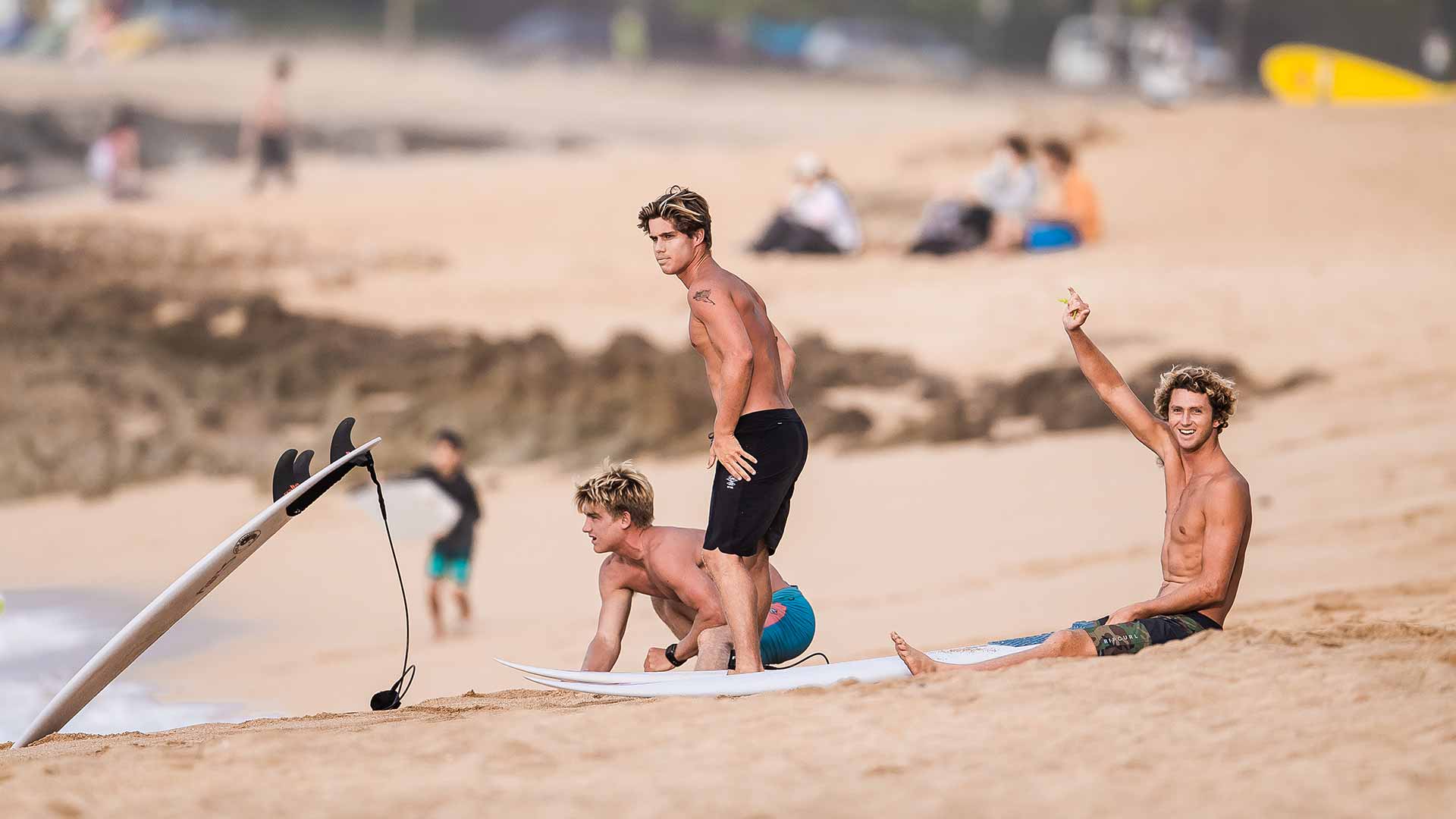 Men's Summer Gear Guide
Checkout the top-tier items for guys who surf this summer. La Nina weather systems are keeping us guessing so you want to be ready for anything. For peak heat you'll want the Ultimate Boardshorts. Grab your new Springsuit for the chilly ultra early surfs (first light is 5am now and there's no rest for the wicked!). In water or on land Boardwalks are best for beach hangs and apres-surf kick-ons. When it's time to pack up, throw all of the above in your Wet/Dry stash bag - keep your gear safe and sound and your station wagon sparkling. Plus check out the Saltwater Culture Collection for the gear made with sustainability in mind; an eco-conscious capsule with heaps of keepers.
Tested in the heaviest conditions while on the Search, the Mirage 3/2/One Ultimate Boardshort represents the pinnacle in our boardshort technology. 3 elite fabrics have come together to make One of the best board shorts you have ever worn - tough where you need it, stretch where you feel it.
Springsuits are the perfect transitional bit of rubber for summer; you'll get more mileage out of your Winter suit by retiring that 4'3 earlier and won't be cooking when the water warms up. Everyone needs a great springy in their wetsuit quiver. From our sleeveless short-leg Dawn Patrol Short John with it's retro appeal, to the hyper-stretch of the E-Bomb short arm, you're bound to find the style, length, and thickness you need.
Designed to offer our customers an environmentally conscious range of quality surf products, Saltwater Culture is made with sustainability in mind. Created from materials made from recycled bottles, organic cotton, organic hemp and ECONYL Regenerated Nylon from old fishing nets and other nylon waste.
At home on land and out in the water, our men's Boardwalks collection can be worn from city to surf. The Boardwalk boardshorts feature multi-purpose fabric designed to offer the style of a casual short, with the technical aspects of our boardshorts range.
Our Surf Series collection provides technical wet & dry equipment to see you through your Search. Made for Durability – this collection of bags will protect your gear while allowing for ultimate mobility.
The 3x World Champ's signature boardshort is here. The Medina Mirage Ultimate Boardshort is the pinnacle of boardshort performance, fit for complimenting World Champion surfing.
Like no other in the lineup. Track your waves, speed, distance and more while racking up your wave count with each session. Now paired with Surfline Sessions, paddle out in front of any Surfline cameras and replay your waves directly on your phone before you're even out of your suit.
Whether you need a new leash, Piss Off to clean your wetsuit, a koozie to keep your beer cold or a logo keychain to open it, we have it. Shop our favorite surf accessories for the holiday season!
After carry-on? Or checked baggage? Choose from Global, Transit, Cabin, Boardbags and more. The premium F-Light range is custom-built for streamlined globetrotting with great travel hacks like inline wheels, telescopic handles, and durable lightweight construction.
The Surf Changing Poncho Towel just makes life easy. A great surf towel for changing in the parking lot or on the beach, aiming to get you out there quicker. Made of a cotton terry and detailed with a Rip Curl wettie badge embroidery.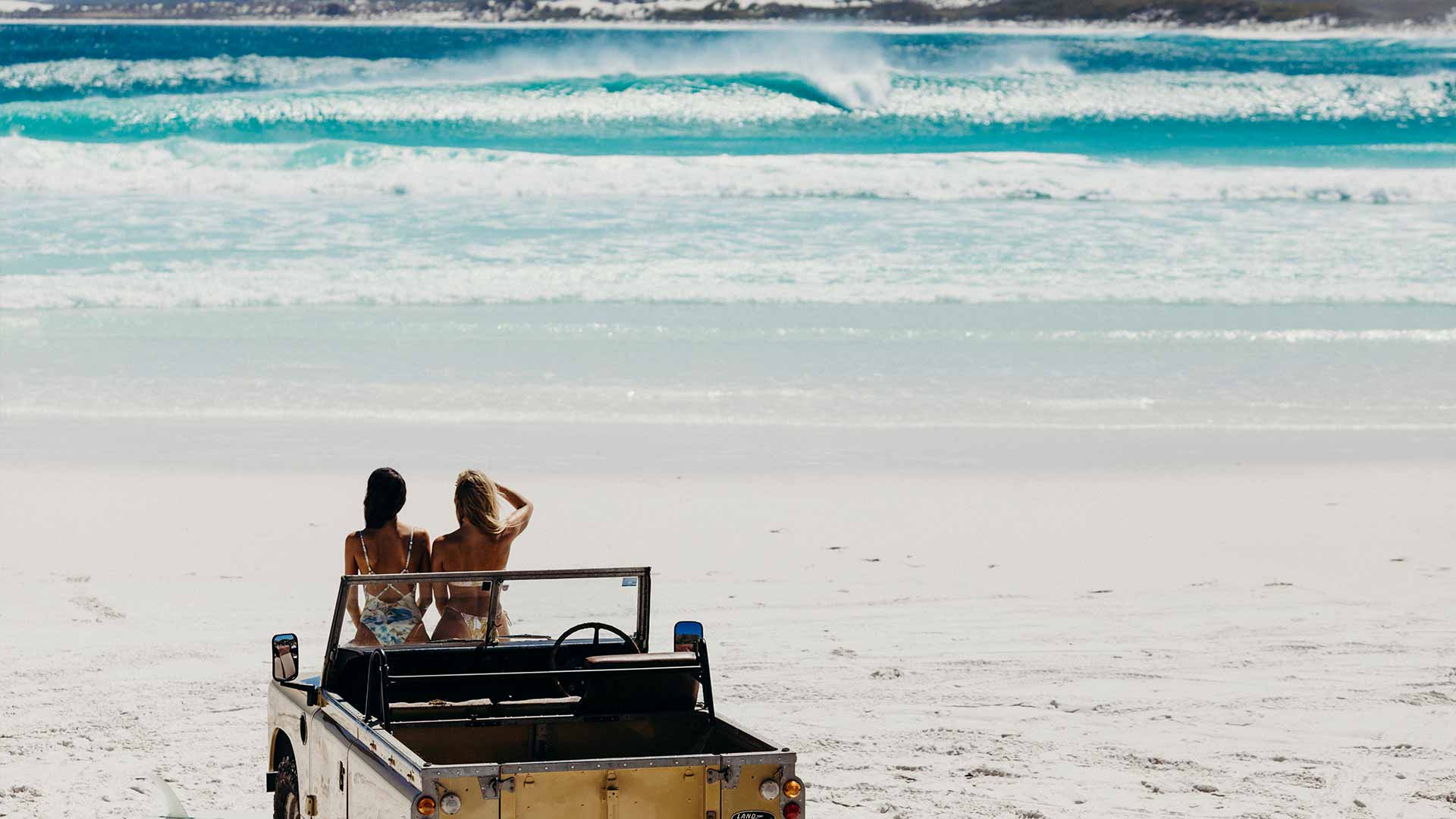 Women's Summer Gear Guide
It goes a little something like this: the heat's hot, the waves are pumping and you're bikini clad and ready to shred. Summer is here! The Ultimate Surfer's Bikinis and Bombshell capsules are made for high-performance with bond-girl level style. Check your stats on the Search GPS 2 Watch… Erin Brooks eat-your-heart-out! You love summer trips? Photos and making memories? That time when the sun sets and an ethereal glow falls on the waves? We've got collections inspired by all of the above and more. Explore Sunset Haze, Postcards, Tiki Tides and Surf Essentials below.
The ultimate surfer's bikini is here. Meet Mirage, your go-to Summer surf & swim series! Supportive, flattering and comfortable, these performance-focused suits and bikinis are perfect from lineup to lounging. Explore Mirage now!
Meet your new favorite wetsuit…the Rip Curl Bombshell Series. Warm where it counts, stretch where it matters, and freedom to take on Summer's tanning rays…the Bombshell Series is the ultimate women's summer wetsuit.
Designed to offer our customers an eco-friendly range of quality surf products, Saltwater Culture is made with sustainability in mind.
Your skin is soft and warm, the heat of the sun baking you onto the sand. Salt crystals dance off the ocean in reflections as the sun dips lower in the sky. This is what summer is meant to be, and it's never felt better. Embrace the heat in the Sunset Haze Collection.
Faded photos and sunspots, the memory of a long, hot day by the ocean. Friends, laughter, and the feeling of sand slipping through your fingertips. Nostalgia has never been more alive than it is now. Relive your best summer days in the Postcards Collection, featuring timeless swim and apparel with textured fabrics, scenic yardages and contrasting ethnic indigo dyed stripes
Packing for a girls' weekend down the coast, heading on an adventure overseas, or simply want to keep your gear handy in the back of your car, our range of women's backpacks, luggage and beach bags will keep you traveling.
The perfect swim for the perfect day. Celebrate Summer in the Premium Surf and Classic Surf Series, both featuring our best-selling silhouette and made from premium materials.
Surf inspired graphics splashed across premium cotton with a perfected fit…our selection of easy to wear tees will mix and match with all your favorite summer looks.
The SearchGPS 2 is not only smaller, lighter and more durable than its predecessor but now also comes with real-time surf conditions powered by Surfline and GPS tracking for all of your activities, from surf to snow, run to swim.
It's that magic hour… when the sun dips below the blue horizon, the sand begins to cool beneath your feet, and the flames of a bonfire begin to crackle. It's those long days at the beach swapping boards in the lineup that turn into hot summer nights dancing beneath the stars.