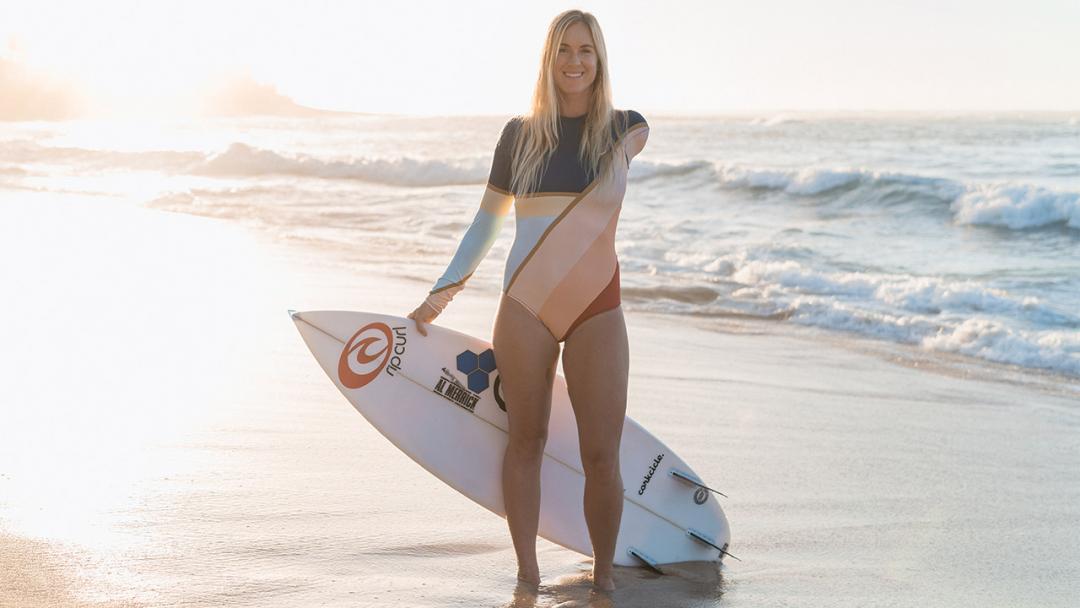 05/27/2020
Win Bethany Hamilton's Unstoppable Summer Prize Pack
Be Unstoppable this Summer!
We've teamed up with Bethany Hamilton and Channel Islands to give you the Ultimate Unstoppable Summer Prize Pack. In addition to the board and Sunsetters Surf Suit, we're giving away Bethany's new movie, Unstoppable, and a 12-month membership to Bethany's online course, Unstoppable Year!
Bethany's Unstoppable Summer Prize Pack
Kick-off your Unstoppable Summer with a prize pack from Rip Curl, Bethany Hamilton, and Channel Island Surfboards!
About Unstoppable Year:
Get world-class guidance on the most life-changing topics delivered to you every month!
Bethany Hamilton has spent over a decade learning to overcome obstacles and create the life she wants to live. Now she's ready to share with you exactly how she does it. Join her in this 12-month course to help you Live Unstoppable!
Every month, in addition to the Live Q&A calls from Bethany, you'll hear from inspiring people... friends like Nick Vujicic, Bob Goff, Tim Tebow, Laird Hamilton, Gabby Reece and others who share powerful tips and action steps for your life.
For the next two weeks, you'll have the chance to win:
Grand Prize
Bethany's Signed Channel Islands Surfboard
Rip Curl Sunsetters Surf Suit

Bethany's movie, Unstoppable, on DVD

12-Month Membership to the Unstoppable Year
Secondary Prize
50 Memberships to Bethany's 1-Month course, Be Present.
Entry is open May 28 - June 9