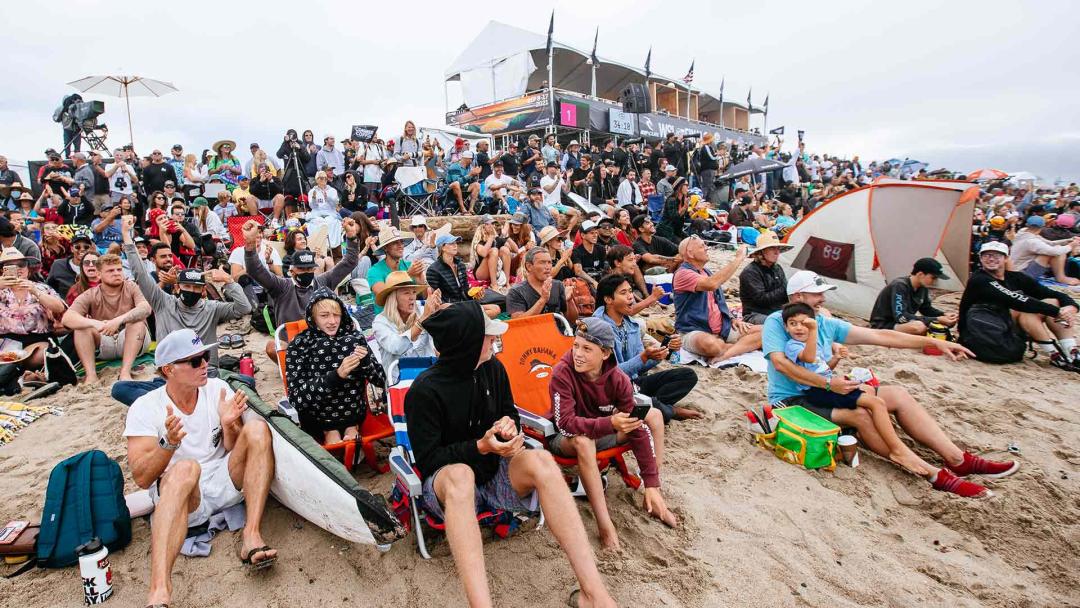 08/09/2022
Lowers Lowdown: The Ultimate Guide To The 2022 Rip Curl WSL Finals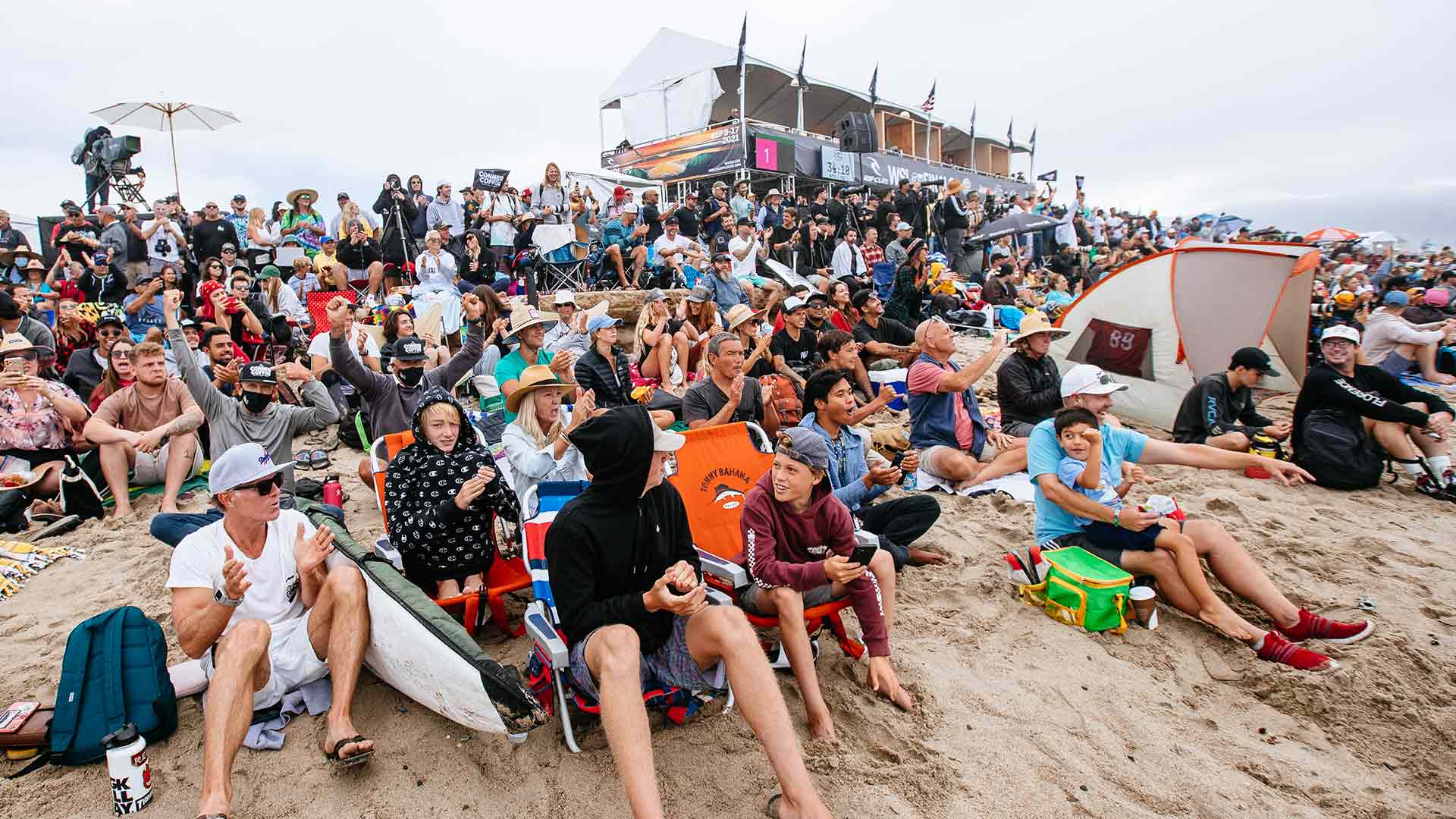 The biggest day of the year in professional surfing is edging closer, and surf fans across the globe are ramping up for the occasion. Amid all the buzz and excitement, we're here to make your pilgrimage down to Trestles on Finals day that much easier. Whether you're a seasoned local or a first-time San Clemente visitor, we have you covered. From directions and parking to local events and grinds, this is your ultimate guide to San Clemente and the 2022 Rip Curl WSL Finals.
The Rip Curl WSL Finals is open to the public and does not require payment upon entry to the event site.
Driving and Parking Directions
Coming from North or South, there is only one way to access the entrance to Trestles, and that is via the I-5 San Diego Freeway. From either direction, take the exit at Cristianitos and turn to head east (toward Jack-in-the-Box and the hills, away from the ocean). There, you'll find a large pay parking lot, along with public parking on nearby streets.
What to Bring
If you're attending the Rip Curl WSL Finals, be prepared to spend all day under the sun. Summer in Southern California is definitely still kicking in September. The average September temp is a high of 86°F and low of 61°F, so pack for a hot day! Luckily, getting ready for a summer beach day is probably the best event attire we can think of...
Swimwear: Staring at that lineup all day will eventually get enticing. Soon you'll be wanting to take a dip yourself – be sure you're prepared with a pair of boardshorts or your favorite bikini. Explore some of the styles you'll be seeing on your favorite Rip Curl athletes, here.

Headwear: Be sure to stuff a good hat or sun hat in that bag! You'll keep your face out of the sun and ensure the glare doesn't cause you to miss any action. Explore our favorites by clicking here.

Footwear: Another necessity is a good pair of sandals for your walk or ride down. This can be easily forgotten, and you'll be regretting the sneaker stride all the way down. Click here to check out our best-selling sandals!
What to Do
Rip Curl San Clemente Store: Located just North of the Trestles parking lot, check out the Rip Curl San Clemente Store, the hub of the inaugural Rip Curl WSL Finals. Open 8am-5pm daily, you will find sick new styles, official event merch, and anything else you forgot along the way!

San Clemente Pier: Located 3.5 miles from Trestles, the San Clemente Pier is an iconic landmark. Head over to this area to be in the heart of San Clemente, where you can find delicious restaurants and shops on Avenida Del Mar, the Casa Romantica Cultural Center and Gardens, the San Clemente Beach Coastal Trail, and more.

Surfing Heritage and Culture Center: Located 7 miles from Trestles, the Surfing Heritage and Culture Center is the perfect spot to visit when in town for the World Surf League 2021 Finals. Find surfing artifacts, surfboards, memorabilia, photography, video, and periodical and scholarly works from around the world.

Talega Golf Club: Located 7.5 miles from Trestles, the Talega Golf Club is great for those interested in more than just surfing during WSL Finals weekend. With 18 holes, beautiful Spanish colonial architecture, and beautiful San Clemente scenery, this golf course has been ranked America's Top Golf Course.
Getting Down to Lowers
After you park, there are two main ways to get to Lowers:
Simply walk down the asphalt trail from the trailhead at Cristianitos Road, near where Cristianitos crosses over the Freeway. Most will walk, bike, and skateboard the trail. Beware of hordes of quick E-Bikes blowing by along the path. Once the trail ends, follow the train tracks to the left until you reach the event site.

You can also park at San Onofre State Beach by exiting at Basilone Road, then head West to the entrance of San Onofre State Beach named 'Surf Beach'. There is a fee to drive into the State Park, and the walk is considerably longer.
The Essentials
Where to Eat
Bagel Shack: A local favorite, Bagel Shack never fails to exceed all of your carbohydrate desires. Also serving up delicious coffee, salads and 'wiches, all paired with that quintessential small-beach-town vibe.

Nomads: Nomads is the perfect hub to grab a few drinks or a solid meal with friends and family. Never missing the mark with their solid playlists, vibrant atmosphere, and good grub, Nomads is great for that big lunch, happy hour, and a fun night out to dinner.

Sur Coffee: Located in the Downtown area, Sur Coffee is the trendiest place in town to get some work done, catch up with friends or simply get that necessary caffeine hit for the day.

Pedro's Tacos: Nothing says post-surf munchies in San Clemente quite like Pedro's Tacos. With two locations on the North and South ends of town and drive-through options, it's the perfect pit stop for some of the best Cali-Mex food around.