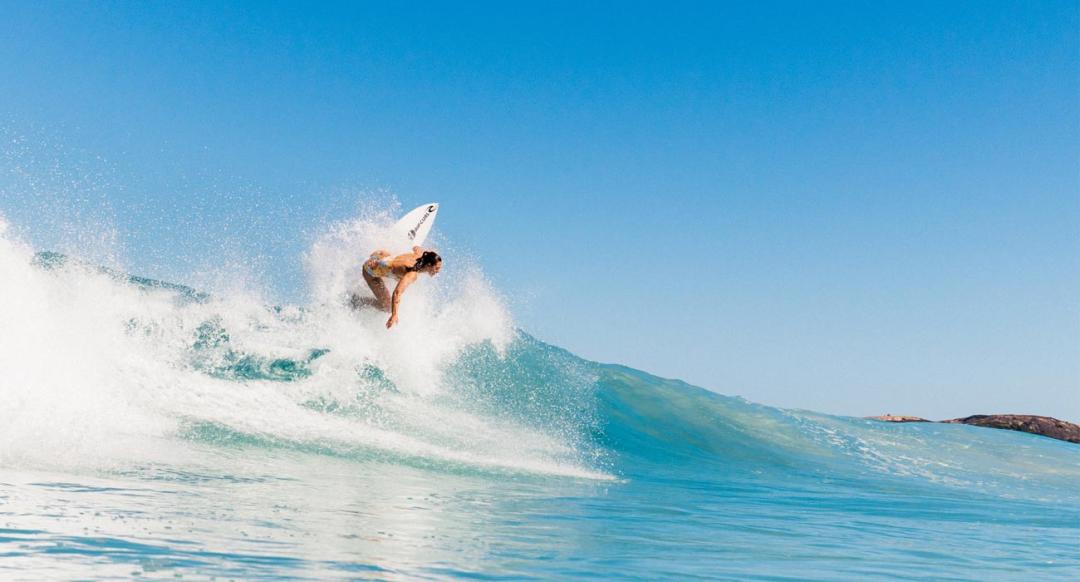 07/03/2023
Reviving Surfing's Golden Era
Inspired by the timeless appeal of Palm Springs and the laid-back vibes of Byron Bay and Palm Springs, this collection effortlessly combines the very best of retro and contemporary, featuring full bloom florals and bold colour blocking to capture the essence of the iconic 'golden years' of surfing.
Whether you're a regular surfer or a sun-worshipping beachgoer, this collection is designed to suit your active lifestyle and love for the ocean. From high-waisted bikinis to sleek one-pieces, each piece perfectly strikes the balance of style and function, so you can focus on riding the waves in comfort and with grace.
Join us as we look forward, lean back and celebrate everything that surfing stood for in the '70s — and still does today. Dive into the magic of surfing's golden era through this nostalgic collection - available in stores and online now.