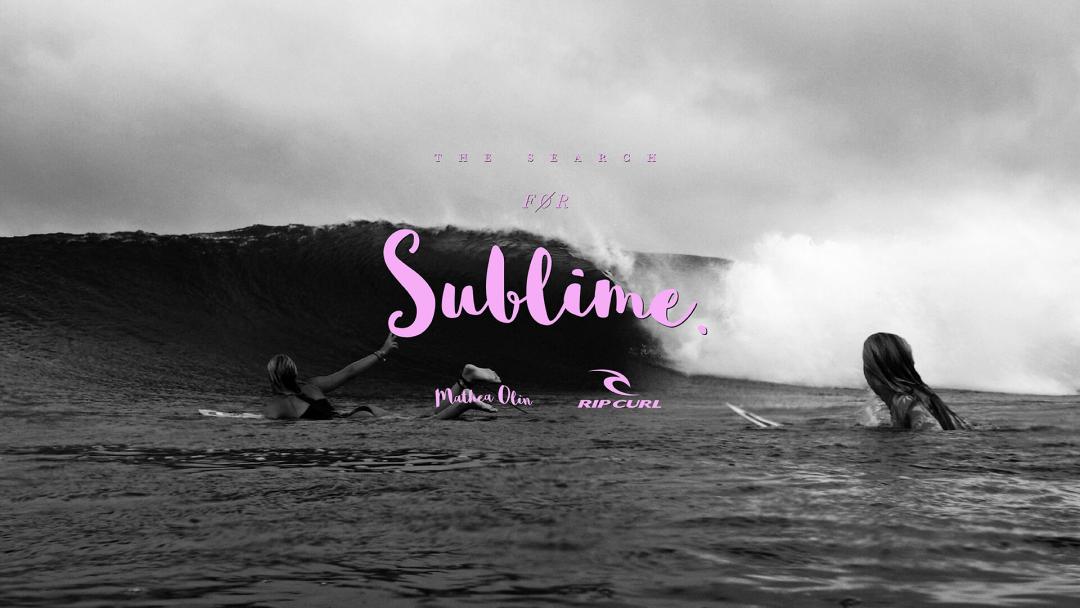 05/24/2020
The Search For Sublime With Mathea Olin | My Bikini Week
Welcome to Mathea Olin's My Bikini paradise. Featuring some of the most mesmerising, tropical barrel riding we've seen from a 17-year-old in quite some time.
Meet Mathea Olin, Thea for short. Hailing from Canada's quiet, coastal town of Tofino, Thea has been turning heads on Canada's West Coast since she was a grommet. More recently Thea has been gaining attention on the international surf scene, representing Canada on the world stage and taking home medals at the Pan Am Games and ISA World Surfing Games, in both shortboard and longboard divisions. Yes, both.
But that's not why you're here. You're here for four minutes of sublime, tropical, barrel rich entertainment. Swapping the steamer, hood and booties for a bikini, Thea, alongside Filmer Nate Laverty found themselves scoring in Fiji. "We came across this beautiful, peeling reef with a fun little barrel section and being a filmmaker, it was hard for me to pass up shooting some stuff." Whilst the initial plan wasn't to film or create anything, we sure are glad you did, Nate.
We caught up Mathea to learn a little more about The Search For Sublime.
Thea, can you tell us what does the name 'The Search For Sublime' means?
The Search For Sublime has a few different meanings for me, mainly when you are living The Search and you are so struck by the awe and beauty of each moment. As a surfer there are so many amazing moments that just take your breath away, Sublime just really sums up the essence of surfing for me.
What message did you and Nate want to portray in making this film?
When we all went to Fiji on our way home from Australia, we weren't planning on making a film at all actually. But, we ended up getting a bunch of beautiful, artsy clips and we thought it would be fun to make a little clip that represented who I am as surfer. It was a filmed in the middle of March when all the borders were starting to close and felt really important for us to just stay really present in the beauty that we immersed in. I really was just enjoying every little minute in Fiji, in my bikini and knowing this could be the last trip I was on for a while.
If you weren't planning to create the film… how did this come about?
Nate and I did not plan to make a film till we were travelling home, we ended up driving from LAX since all our flights to Canada were cancelled, and on the 4-day road trip, we started looking at all the footage and working together to pull out all our favourites. Nate is an incredible creative videographer and a great friend, he was inspired to make something with all the footage he captured. Looking back now it was such a surreal, magical trip with my family that I'll remember for life.
Have you ever been to Fiji, or surfed a warm water wave similar to this before?
I've ridden a few waves like that in my life but not many, I've wanted to work on my barrel riding for a while now and we ended up scoring in Fiji and getting to surf pumping waves all alone.
Last one, what is the single best moment from the trip?
There were so many amazing moments. But on the last day of our trip we took a little boat to a wave that nobody ever surfs… we scored perfect little barrels all morning! Just me and my little sister trading off waves and watching waves barrel and spit as far as the eyes can see. We also spent a day swimming with a pod of pilot whales and reef sharks in the middle of the ocean and that was pretty magical. It was a dream come true to be surrounded and hear them in the water.
If you haven't already, sit back and let yourself be transported to Fiji, to Mathea's own #MyBikini paradise. Then tune into @ripcurl_women as Rosy Hodge catches up with Mathea to talk all things Sublime, My Bikini and Canada's surf scene.